Though lacking a few distinctive dynamics to compete with higher-end models, Cooper Zeon RS3-G1 still delivers enough zeals to land itself among one of the best ultra high performance all-season tires. Combinations of grooves, notches, and extra gripping technologies carry the tires and cars assuredly through challenges.
Our tire review, reporting performance results from the anticipated COR Wheels test, will lend a more inclusive overview of its quality. Scroll for details!
In this review:
Cooper Zeon RS3-G1 Specifications & Features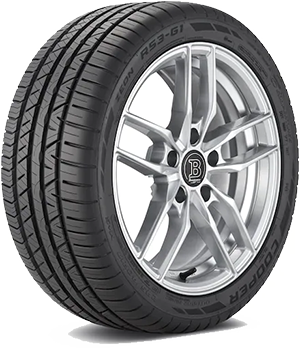 Tire Type
Ultra High Performance All-Season
Tire Size
16″ – 20″
Weight
22.0 LBS – 35.0 LBS
Load Index
84 – 107
Load Range
SL – XL
Speed Rating
– W: up to 168 mph
– Y: up to 186 mph
Warranty
45,000 miles
Ratings
7.7/10
As per the brand itself, Zeon RS3-G1 is meant to impress drivers of performance sedans, sporty coupes, and sporty cars with impressive wet handling and traction. The following features and technologies all combine to strengthen that ultimate goal:
Coupled silica compound molded in asymmetrical tread patterns to offer more wet/dry traction, corner grips, and noise minimization
Four circumferential, full-depth grooves and lateral notches channel water off the contact patches to prevent aquaplaning
3D micro-gauge, interlocking sipes offer extra biting edges on light snow/ slippery surfaces and anchor the tread
Polyester casings (two-ply) support both ride quality and handling, aided by spiral-wound nylon reinforcement for more stability at high speeds
Stiff bead fillers prevent steering distortion
Cooper Zeon RS3-G1 Review & Performance Test Results
Our team used the 245/40R18 tire size version of the Cooper Zeon RS3-G1 and tested it on the 2022 Toyota GR Corolla as part of the 2023 COR Wheels tire test.
1. Dry Performance: 9/10
Dry Traction: 9/10
Zeon RS3-G1 is firm and surefooted most of the time on dry pavements.
There were a few first timid delays during our first 10 minutes due to the car being parked for one week in the garage (the tire is not to blame here), but other than that, Toyota carried itself into the main road with little to no drama. Its controlled clasp gave us a sense of assured self-awareness that neither felt humble nor restricted.
We remained constantly connected with how the rubber buffed and flexed itself upon the contact patch, and even allowed a bit of impromptu leaning and maneuvering without putting ourselves in danger of traction loss.
Tighter curves remained a breeze for Zeon RS3-G1. Toyota sacrificed a bit of stability at the edge of the entry – but that was past the danger point now that rebounds were on the way, so we treated it as a non-issue.
Alternating accelerations and decelerations did not faze its composure much except for minor whiplashing, and some of our new team members found it easy to chirp their tires to 2nd gear or hard shifts despite being the first time to try it on a Toyota. It was an overall pleasant experience all in all.
However, at the end of the day, it seemed like the Cooper Zeon RS3-G1 was not ready to be pushed to the limit. It could still handle sharp, abrupt turns at narrow bends with confidence in the first 15 minutes or so, but showed clear symptoms of fatigue and stutters when the back-to-back switchbacks carried on for too long.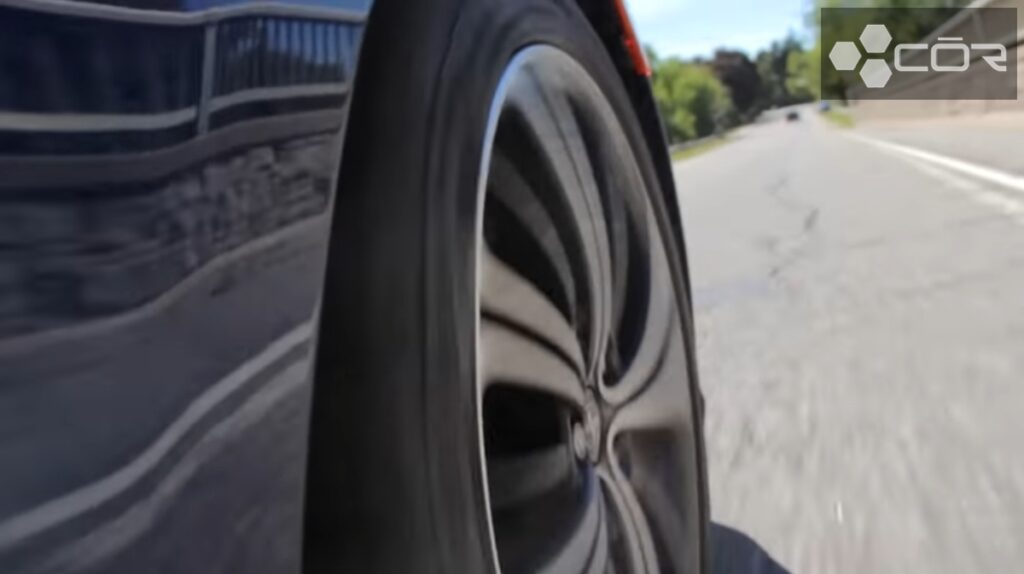 Corner Stability: 8.9/10
RS3-G1's corner stability could be considered one of the class leaders. The spiral-wound nylon reinforcements gave the tire casings the support they needed before critical lane/turn transitions; corner entries felt sweet and swift most of the time, spiraling in clean, decisive cuts into exits.
At high-speed turners, our Toyota only took an extra 1-2 seconds to adjust its grip to the increasing rate demands and showed few signals of struggle after that.
Leaning outwards seemed adventurous at first but veered into our comfort zone quickly once we were comfortable with the wrist positions. Control maintenance rarely stuttered, even when decelerations and brakings were given less time to prepare in the face of sudden roadblocks.
Our biggest problem lay in the temperature; cornering endeavors grew challenging when there were huge weather fluctuations (around afternoon and evening). Summers were still tolerable, but in January evenings when the ambient temp dropped to below 30 degrees F, unstable footholds got to the point of borderline annoying.
Steering Response: 8.9/10
Our team was generally pleased with how Cooper Zeon RS3-G1 handled our steering input.
The lack of instant and sharp response was there, which kept us from achieving wilder and more fun edge cornering. Fortunately, this oversight did not put much of a damper on its accuracy; we could still trust the tire to attune its sensitivity to where it was needed, especially on highways where consecutive curves were a frequent presence.
There was admittedly some steering weight – mostly on the center – at aggressive revs, which resulted in heavy feedback that did not sit well with some members. Hence, we had to take a few points away in this one.
2. Wet Performance: 8.3/10
Hydroplaning Resistance: 8.3/10
Hydroplaning resistance was decent in the grand scheme but far from the best.
Its deep notches and full-depth grooves did a great job redirecting standing water (after the rain had already stopped) and did not stutter much even as we entered the slightly deeper zone of 4 to 5 inches.
But when rain and storm still carried on – meaning the water did not remain stagnant and kept on flowing – the tire was at a loss and invited water to seep in more often than we would have liked.
Fluctuating around 25 to 35 MPH seemed like the safest bet. But as a result, the constant short-term deceleration and braking prevented us from having a smooth, bumpless ride.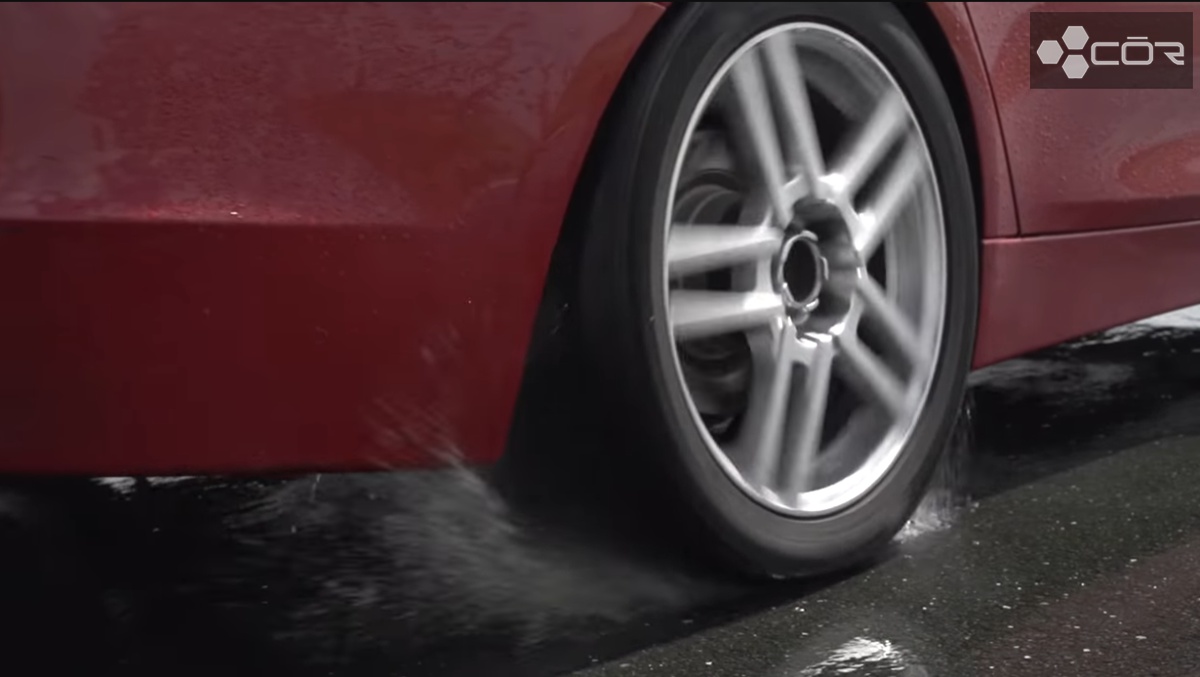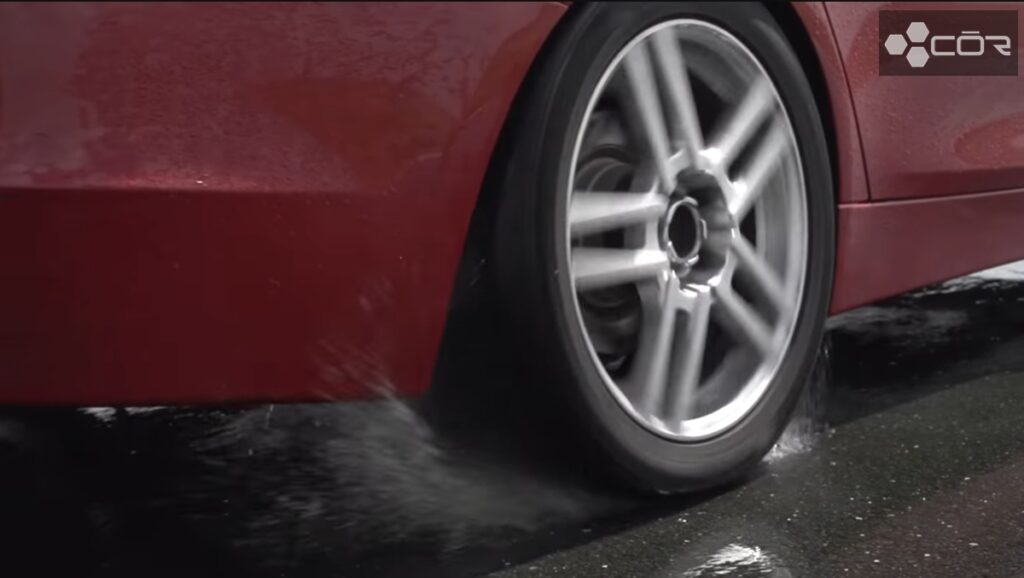 Wet Traction: 8.3/10
The tire's grip on wet road was so-so, which was not surprising considering its underwhelming aquaplaning resistance. Its secure footholds only shined through in favorable weather when the rain had already ceased, while struggling to deal with flowing water mid-rain and storm.
Hard corners and hairpins were not impossible to strike through but required extra micro-managing. We also had to keep our eyes on the road often and carry the car steady at 20-30 MPH – since too-close maneuverings around road obstacles sent us straight into 4-5 seconds of skidding.
3. Winter/Snow Performance: 5.2/10
Light Snow Traction: 6.4/10
Its performance on light snow only grazed the barest hint of tolerability, especially compared to dry and wet traction. Occasional snow here and there did not trip us much, but anything beyond 5 inch deep of snow blankets was enough to put the Toyota under constant risk of traction loss.
The only relief was that these slippages had not yet entered the danger zone; they were very disruptive and annoying, yes, but nothing we could not handle using more consistent mid-range speed (25 to 30 MPH) and decisive steering positions. Snow chains on the front tires also proved to stabilize the center well.
Deep Snow Traction: 4.7/10
It was almost a miracle we came out of the test safe and sound; Cooper Zeon RS3-G1 and deep snow traction were not meant to be. Our Toyota managed to struggle through 6 – 7 inches of snow (with much difficulty, by the way) but straight-up skidded to a stall at thicker patches. Snow chains had to be bound on all four tires this time, and even then, traction loss was always looming.
And as briefly mentioned above (refer back to the cornering stability review above), this tire's cornering grip did not deal well with temp fluctuation. Hence, one could imagine how worse things turned out on deep snow; at every 30-minute stop, we had to pull over to warm the Cooper tires up from their freezes.
Ice Traction: 4.5/10
No point sugarcoating it: Zeon RS3-G1 was a nightmare on ice terrains. We had to conclude our test much shorter than expected due to the delays and freezes – which already perked in deep snow but grew ten folds worse on icy roads.
To clarify, at least the tire managed its way out of slippage accidents about 1 to 1.5 hours into the ride at 30-35 MPH, so it was not like the tire was completely useless on these terrains. However, longer rides than that definitely demanded aftermarket upgrades for the car itself – and at that point, it would be much better to just buy winter tires instead.
4. Comfort: 8.3/10
Ride Quality: 8.4/10
The ride felt smooth and confident mostly in straight-line driving or non-aggressive corners – quite a suitable choice for daily driving. However, as discussed, performing close to the limit is not the tire's strongest asset, so the constant bumps and vibrations were only to be expected at whiplashes, hairpin angles, or cracked pavements.
In particular, we spotted vibrations when the speedometer gauge pointed at 50 MPH, and our team members all agreed that that stiff bead was to blame here – that's a double-edged knife.
Noise Level: 8.2/10
Noises were thankfully low enough to get droned out once we had familiarized ourselves with the ride. And the decibel reached an annoying level as we revved up to 78 MPH, but this was acceptable, considering you would not accelerate to that point too often in daily driving.
What bothered us most was not the volume levels but rather the frequencies. The intricate sipes and grooves did stiffen some parts of the sidewalls, generating noises even when we did not go through road bumps.
5. Treadwear and Durability: 7.6/10
The treadwear was so-so, but frankly disappointing compared to the brand's advertisements.
Overheating was not a looming threat but did happen much more frequently than other tires we had tested, especially when we neared the temperature peak of the day (12 to 2 p.m.); we could only imagine how things would escalate on long-day trips. And the 45,000-mile warranty was far from reassuring when put against other tires' 60,000-80,000-mile guarantee.
Zeon RS3-G1 Pros and Cons
Great performance/basic features on dry roads
Comfortable and predictable during straight-line driving
Handle standing water in wet conditions pretty well
Underwhelming in heavy rainfall/storm, snow, and ice
Annoying tire noises at high speeds even where there is no bump
The treadwear does not live up to the advertisements
Zeon RS3-G1 Competitors & Alternatives
When competing against General G-MAX AS-05, BFGoodrich g-Force COMP-2 A/S, and Kumho Ecsta PA51, the Cooper Zeon RS3-G1 beat these tires in a few aspects but let them overshadow others. The same sentiment applied to the other remaining three:
Cooper Zeon beat the other threes in lateral reflexes at low speeds on dry pavements. Weak winter traction and numb steering on-center took a few competitive edges away, though.
BFGoodrich led the group in terms of sure-footed handling and composed ride; even its winter traction benefited from these designs. However, tread/impact noises could have been improved.
General G-MAX ranked first with confident, minimal-effort braking on wet traction. Unfortunately, its hydroplaning resistance did not translate well into winder conditions, and tread noises were noticeable.
Kumho Ecsta absorbed impact better than most, resulting in little to no noise and vibrations. Nevertheless, its wet traction controls admittedly felt a bit chaotic and out of character.
Conclusion
According to this Cooper Zeon RS3-G1 tire review, this ultra-high-performance tire only works best on dry pavements and stutters instantly the moment it is pushed into challenging terrains or near steering limits.
Zeon RS3-G1 is not a disaster tire in the grand scheme of things (falling into the middle spectrum of our test), but far from what we would truly recommend for ultimate performance or spirited driving in all seasons. All in all, you can consider this pick for summer and rainy season driving but not for heavy-duty use.
Cooper Zeon RS3-G1
PRICE
SOLD BY

Offers

In Stock

Offers

In Stock

Offers

In Stock

Offers

In Stock

Offers

In Stock
---
President & Automotive Expert at COR Wheels
Robert Herrera has been with COR Wheels for 17 years and has a great passion for the automotive industry. During his time at COR Wheels, he has driven and test-driven a variety of vehicles.
---