Lauded since 1976, the Honda Accord has been considered the epitome of reliable and practical performance. These flagship models keep evolving through fuel-efficient and back-to-back redesigns to catch up with varied customer preferences and ever-changing automobile trends.
While its efficiency tends to receive ten-fold boosts with premium and appropriate tire models, beginners struggle to settle on the right one among hundreds of options. These guidelines will lend a general guide for the 10 best tires you can use on your Honda Accord tailored for each driving purpose.
In this article:
A. How to Choose The Best Tires For Honda Accord
Our Honda Accord aims to assist year-round traction and confidence in city roads and highways, with slight fluctuations thrown in between for drivers with more niched preferences. Each driver has different demands and expectations, so considering all critical questions regarding your driving habits and terrains is necessary.
1. Understanding Your Honda Accord
Honda Accord falls into the mid-size sedan group, so our tires should be tailored for comfortable and practical daily commuting, family transportation, and non-challenging rides. The best tire for your Accord must also perform excellently on highways, regular city streets, and well-paved surfaces with stable and very predictable road grip. In some cases, it needs to handle even light gravel/dirt roads without much trouble.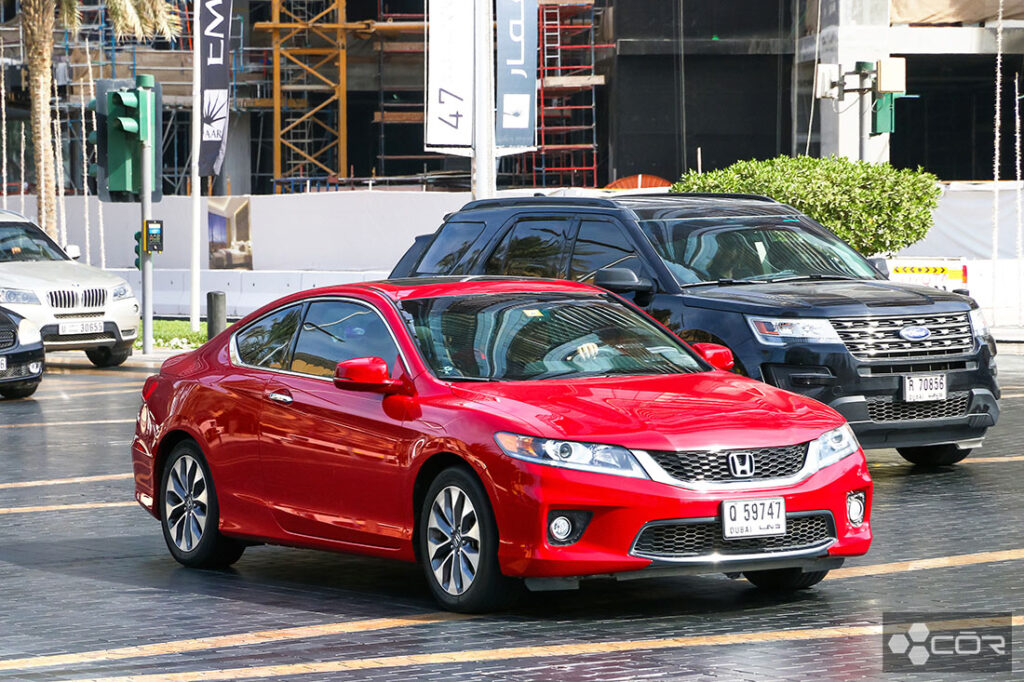 Honda Accord is equipped with an FWD (front-wheel drive system), so an aggressive tire won't match well with your sedan since the car lacks power to push the tire through off-road terrains. Instead, you should choose those efficient enough to handle on city streets and highways.
Heavy ice and snow conditions also pose numerous risks due to FWD's signature lack of wintertime traction maintenance; it would be better if you armed the car with an all-season tire set capable of handling light, occasional snow while also reliable when summer comes. But if you live in a region with a harsh winter, we will introduce some snow tires that don't shed much of their efficiency on dry or wet surfaces in the following section.
On another note, the Honda Accord apparently can only tow below 1000 lbs within long intervals and is by no means reserved for hauling tasks, so your tires don't have to feature a high load rating, preferably 75-90.
2. Choose A Tire Type That Suits Your Driving Demands
Now that you have gained a better insight into the Honda Accord's capabilities, it's easy to see that all-terrain or other specialty tires are not compatible with your car. We understand that some of you usually commute on city roads and highways or take long rides, while others mostly traverse in cold weather of dirt, bumpy paths. So, we have tested and prepared 3 different tire types to tailor to your specific needs. Assess your own driving requirements to settle on one of the three tire types as follows:
Touring All-Season Tires
All-season tires are among the most popular choices among Honda Accord drivers due to the striking performance balance for different weather conditions/road types. If your answer one or more of these questions is yes, go for AS tires:
Do you travel mostly on dry surfaces? With moderate siping and small grooves, AS tires remain pliable for highway driving and everyday commuting.
Do you have to encounter flooded roads at some times in the year? All-season tires' wet traction is generally good, with hydroplaning risks under control.
Does your region have a mild winter? While all-season tires for the Honda Accord do not include specialized rubber and deep tread (often seen in dedicated winter tires), they are a good compromise for regions with moderate/occasional winter conditions.
Do you usually take long drives? Save for extreme terrains, all-season tires handle road bumps well, with acceptable to very low noise levels at regular driving rates.
Do you prioritize tread life? As these tires are meant for year-round usage, their tread depth and wear rates are the most stable out of all available tire tires for Honda Accord models.
Are you on a tight budget? Standard touring all-season tires are generally very affordable, even for tight-budget drivers. For those with more to spend and higher performance demands, though, you can opt for grand touring all-season models for better, more optimized road handlings.
Remember that these tire models are not really tailored for deep snow conditions and rough/unpaved roads.
Summer/Performance Tires
Summer/performance tires provide exceptional handling and grip in dry, warm weather conditions, with extra innovative upgrades to better suit sportier driving. Ask yourself these questions:
Do you frequent dry, hot roads and want a crisper steering response? You can expect precise, responsive steering, exceptional handling characteristics, superior grip, and impressive road contact due to reduced tread pattern complexities.
Does your local area only witness summer and rainy seasons? While summer tires primarily focus on dry performance, you may still use them for shallow puddles and moderately slippery surfaces.
Winter/Snow Tires
Do you have to go through light snow during winter? Winter/snow tires aim to offer superior handling and traction in cold conditions (snow and ice roads in particular). They introduce deep, pronounced grooves and specialized compounds for better flexibility; some granted the 3PMSF (3-peak mountain snowflake) label on their sidewalls. 
But remember that our Honda Accord is not meant for severe winter, so we will represent a snow tire that suffices in both mild winter and summer below.
3. Confirm The Tire Size Is Fitting
Dynamic features aside, fitting tire sizes are also critical. 225/50R17 and 235/40R19 are the two most common tire sizes for Honda Accord, depending on the trim level.
If you are currently using the latest model (2022), the following series should go with 225/50R17 tire size versions:
Honda Accord 2022 EX-L
Honda Accord 2022 Hybrid
Honda Accord 2022 LX
For the 235/40R19 version:
Honda Accord 2022 EX-L
Honda Accord 2022 Hybrid
Honda Accord 2022 Hybrid Sport
Honda Accord 2022 LX
Honda Accord 2022 Sport
Honda Accord 2022 Touring
B. How Did We Test and Pick The Best Tires for The Honda Accord
During the 2023 COR Wheels Tire Test, our team tested 196+ best-selling tires on the market to single out the ten best performers, whose scores are further negotiated based on gathered customer feedback from another survey.
The 225/50R17 tire size was specifically tested on our latest Honda Accord Hybrid during summer (June-July) and winter (January) for the most accurate results.
C. Best All-Season Tires for Honda Accord
1. Michelin CrossClimate2
Best uses: year-round commuting, long trips, dry/wet roads, long tread life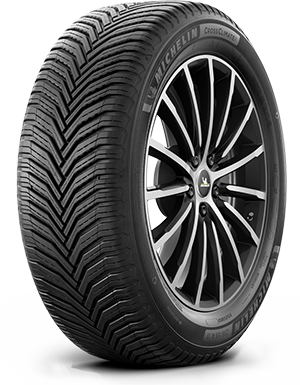 Tire Type
Grand Touring All-Season
Tire Size
16″ – 22″
Weight
20.99 LBS – 36.55 LBS
Load Index
91 – 114
Load Range
SL – XL
Speed Rating
– H: up to 130 mph
– V: up to 149 mph
Warranty
60,000 miles
Ratings
8.9/10