While not as popular as other Subaru lineups, the Outback series still worms its way into the brand's best-selling rankings for years. However, just like any Subaru or SUV/crossover in general, the car needs to pair up with high-quality tires for maximized handling characteristics across all terrains and situations.
With stringent testing and rigorous score negotiations, our COR Wheels team has agreed upon the 10 best Subaru Outback tires by the time of this writing. Scroll for more oversights and commentaries!
In this article:
A. How to Choose The Best Tires for Subaru Outback
1. Understanding The Subaru Outback
Subaru Outback has an SUV design – but is lighter and smaller than typical SUVs due to its main structure being built on car platforms instead of the truck chassis. As such, it can still retain the general driving comfort often seen in standard cars, so you'll need versatile tires that can balance year-round traction and riding subtlety in daily driving situations and on highways.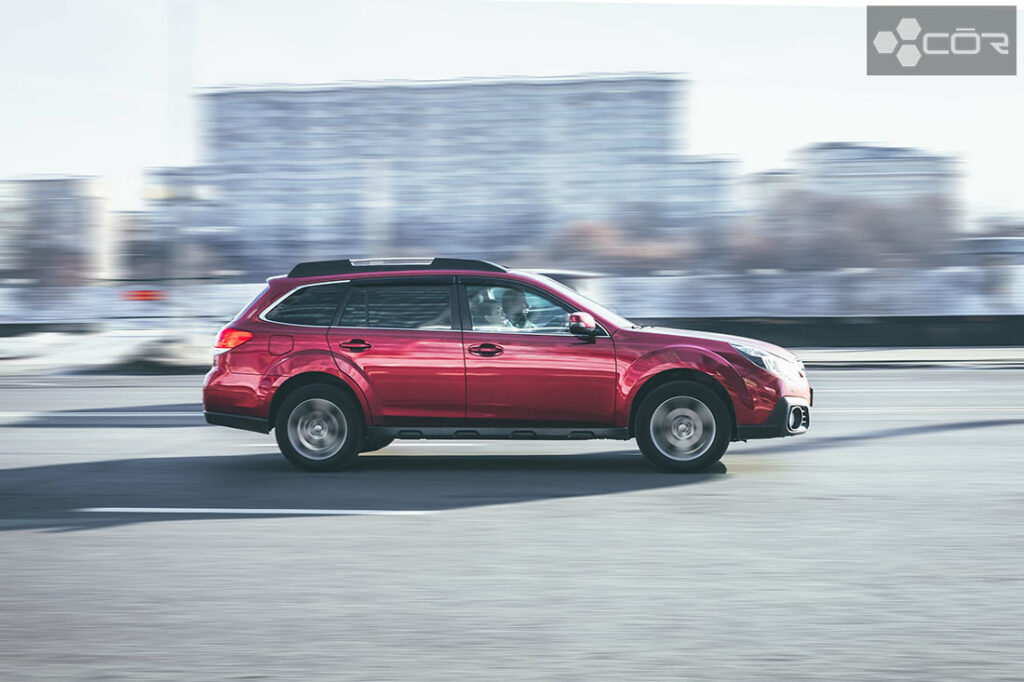 The car has a payload capacity of up to 1200 lbs (lower or higher depending on the model year) and can tow a whopping 2700 lbs. Hence, unless you have low loading demands, remember to match your Outback models with sturdy tires of at least 87 in load index.
While not exactly meant for extreme off-road ventures (meaning off-road tires of all kinds are out of the question), the Outback can still handle light off-the-beaten trails and gravel roads thanks to the decent ground clearance and equipped AWD (all-wheel-drive system) that can work with various weather changes. Thus, you should opt for tires with rough sidewalls and larger shoulders than average to cope better with possible punctures and sidewall damage along the way.
Subaru Outback is indeed more agile than some of its siblings, but that does not mean this SUV can deliver the same high-performance driving levels as smaller, sportier cars. Remember to leave high-performance tires out of your consideration lists while browsing.
2. Choose The Right Type of Tire for Your Subaru Outback
The following tires will work best with Subaru Outback, though your further niche preferences need to be taken into consideration to ensure the best fit:
a. All-Season Touring Tires
Do you want decent traction handling and grip maintenance with excellent riding comfort all year round? All-season tire options will be an excellent choice, and they are usually much cheaper than other tire types, too. Note, however, that aside from the standard models, there are two other variants catering to extra performance and loading qualities:
Choose Grand touring all-season tires if you aim for better steering response and handling while still enjoying the same ride comfort as standard tires.
Crossover/SUV all-season tires are specially tailored for SUVs like the Subaru Outback, allowing you to load moderate cargo onto paved roads, highways, and other on-road textures. Most of them are quite smooth and breezy, though the comfort levels also fluctuate across pricing ranges and tire brands/ tire manufacturers. 
b. On-Road All-Terrain Tires
Do you venture on light off-road trails occasionally? Then you should definitely opt for on-road AT tires, as they deliver excellent on-road traction while also featuring some extra features catering to gravel roads, rock textures, and mud trails. These tires are usually pricier than all-season models, but the market does offer some budget options you can consider.
c. Snow/Winter Tires
Coupled with the Outback's AWD system, dedicated winter tires will breeze you through harsh winter conditions in little to no drama. Premium models even afford decent summer traction – but note that it is not really common among middle- to lower-range snow tires. 
B. How Did We Test and Pick The Best Tires for A Subaru Outback
196 best-selling tires on the marketplace were selected for our 2023 COR Wheels Tire Test.
After a shortlist was established after the first testing rounds, we installed their 225/65R17 tire size versions on our Subaru Outback 2022 Base for further narrowing. Our scores were then directly cross-referenced with customer feedback (collected from another survey) to single out the 10 best overall performers.
C. Best All-Season Tires for Subaru Outback
1. Michelin CrossClimate 2
Best uses: heavy towing, tight corners, rough textures, long wintertime traveling, all-year usage, deep water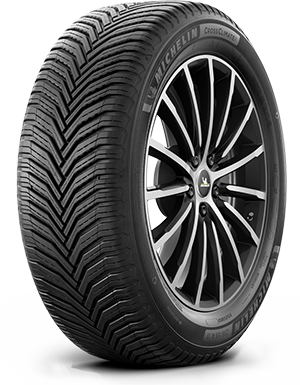 Tire Type
Grand Touring All-Season
Tire Size
16″ – 22″
Weight
20.99 LBS – 36.55 LBS
Load Index
91 – 114
Load Range
SL – XL
Speed Rating
– H: up to 130 mph
– V: up to 149 mph
Warranty
60,000 miles
Ratings
8.9/10