Small and compact, the Tesla Model 3 serves as an impressive entry sedan for any driver seeking the first electric vehicle for their drive. Nevertheless, despite all the technical advantages compared to regular cars, the model still needs premium and compatible tires to boost its handling characteristics to the maximum – hence our attempts to perform rigorous assessments to determine the best tires for Model 3.
More insights and discussion will be disclosed as follows.
In this article:
A. How to Choose The Best Tire for Tesla Model 3
1. Understanding The Tesla Model 3
The Model 3 is a compact electric sedan from Tesla, meant to deliver smooth, quiet rides and zero emissions due to the complete lack of internal combustion engines. Hence, you should look for tires with even rolls and well-distributed pressures to ensure optimal riding comfort.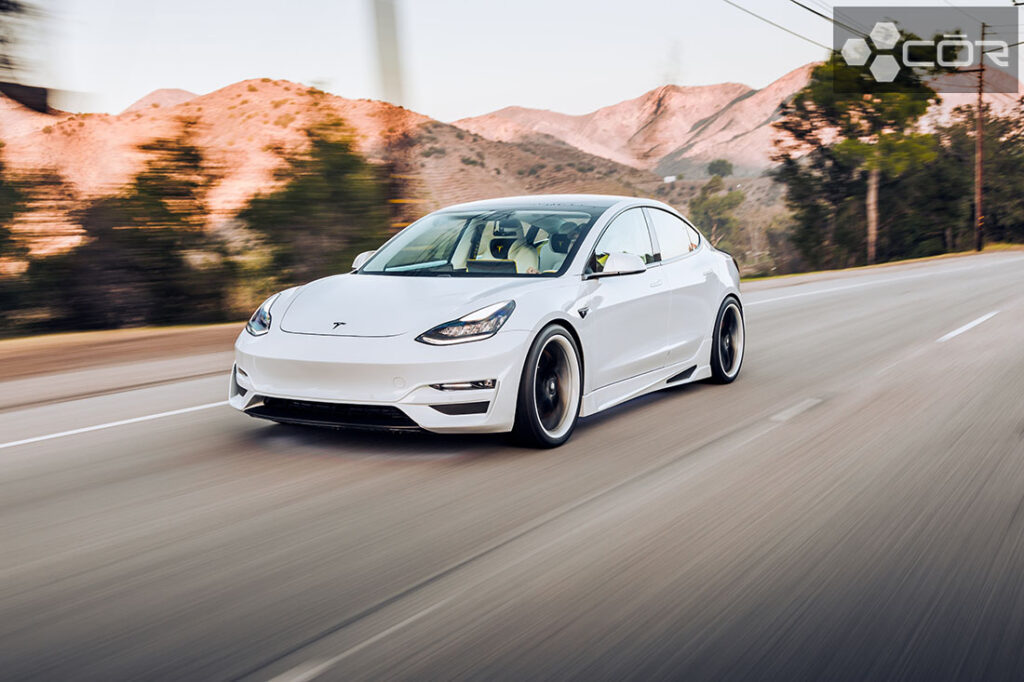 Furthermore, aided by powerful electric motors (and the rear-wheel drive/RWD system for some models), the Tesla Model 3 can offer instant torque for extremely responsive performance and quick acceleration. You can look for premium tires that adapt well to midway changes and speed revs, especially on highways, to quench your thirst for spirited riding and dynamic road manners. Sipes in the central ribs would be welcomed in your set of tires for crisper steering feedback.
Some other Tesla 3 models are equipped with the AWD/all-wheel-drive system to handle various conditions, such as ice, snow, and rainy conditions. Nevertheless, its limited ranges (compared to regular gasoline vehicles) make extended trips quite a challenge, so you will be fine settling for low-to-middle-range tires that can handle moderate traveling distances with good/decent integrity. There is no need to set your eyes on too-expensive options.
On another note, this electric sedan prioritizes comfort above all, so off-road conditions are clearly out of its league; you should avoid all-terrain or off-road max traction tires during your browsing. Payload capacity is also far from its greatest strengths (only about 954 lbs); thus, you do not have to overspend your budget on tires with extreme load ratings.
2. Choose The Right Type of Tire for Your Tesla Model 3
a. Touring All-Season Tires
Do you want smooth, comfortable rides all year round and across various weather? Then touring all-season tires will promise you exactly that, though small differences could be noted between niche subcategories:
Standard Touring Tires: Among the most affordable ranges in the market (though there are still some exceptions), these tires give you ample riding comfort with very low tread noises. Most are long-lasting and can also handle light snow pretty well; you can aim for more expensive models if your Tesla must often travel through deep snow/ice in winter.
Grand Touring Tires: If you want to retain the same comfort offered by standard touring tires and enjoy slightly better cornering/handling, then grand touring tires will be the best choice. Their road manners are sharp and precise without sacrificing smooth experiences, and higher-quality models also deal well with harsh snow and ice.
b. Performance Tires
Are you a spirited driver longing for enhanced cornering, handling, and higher-speed traction? Then these sporty tires are definitely for you – and just like touring tires, they are further categorized into subgroups based on your more specific preferences:
Ultra High-Performance Tires: With these tires, you can enjoy consistent, extreme year-round traction efficiency across various on-road conditions, while still receiving relatively the same comfort and traction as touring tires. Naturally, their charges are quite high, though you may consider lower-priced options if there are few demands regarding other criteria (e.g., noise control, treadwear, etc.)
Max Performance Summer Tires: As their name suggests, you will receive exceptional handling on dry and slippery roads alike during summer with these tires; their grip and steering through high-speed endeavors are also extremely mind-blowing. Remember that these tires are not meant for winter or cold conditions.
Ultra-High Performance Summer Tires: Though a tad lower than their max performance counterparts, ultra-high performance summer tires still promise you exceptional grip and aggressive cornerings through most dry terrains should you wish for a more spirited and high-speed driving. Some can help you handle cool weather or mild snow decently, but are still not recommended for harsher winter conditions.
c. Winter/Snow Tires
Even the lowest-range snow tires can ensure decent safety for you during harsh snow or thick ice buildups – a great choice to help you frequent such terrains often during wintertime.
And what if you find it quite time-consuming to switch to other tire sets when winter is over? In that case, we suggest you turn to premium snow tires with good/reliable summer composure – such as the Bridgestone Blizzak WS90, which we will introduce in the latter half of the article.
B. How Did We Pick and Test The Best Tesla Model 3 Tires
After a shortlist was established from 196 best-sellers during the first round of our COR Wheels Tire Test, we installed their 235/45R18 tire size versions on our Tesla Model 3 Standard Range 2022 for further narrowing.
Once compared with the gathered customer feedback, the total scores were negotiated and polished for the final chart, which helped us single out the top 10 highest-ranking options.
C. Best All-Season Tire For Tesla Model 3
1. Michelin CrossClimate2
Best uses: high-speed endeavors, deep water, tight curves, deep snow, short-traveling on ice, year-round usage, long-term driving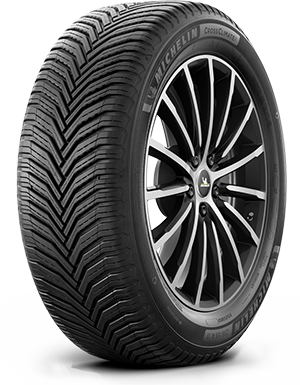 Tire Type
Grand Touring All-Season
Tire Size
16″ – 22″
Weight
20.99 LBS – 36.55 LBS
Load Index
91 – 114
Load Range
SL – XL
Speed Rating
– H: up to 130 mph
– V: up to 149 mph
Warranty
60,000 miles
Ratings
8.9/10