Passenger cars aside, full-size crossovers and SUVs have also been among Bridgestone's major goals – evident in how the brand invested in its Alenza AS Ultra model. Advanced compound techs, high-silica layers, and diverse size options all gain favorable feedback from its customers.
Our COR Wheels team has subjected these qualities to further testament through our annual tire test, whose findings will be summarized in the following tire review.
In this article:
Bridgestone Alenza AS Ultra Specifications & Features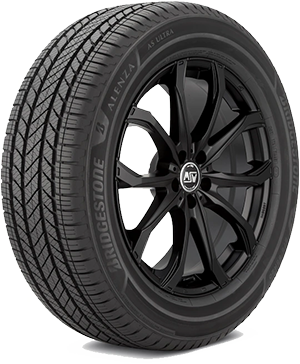 Tire Type
Crossover/SUV Touring All-Season
Tire Size
16″ – 22″
Weight
25.0 LBS – 42.0 LBS
Load Index
99 – 116
Load Range
SL – XL
Speed Rating
– H: up to 130 mph
– W: up to 168 mph
Warranty
80,000 miles
Ratings
8.5/10
With Alenza AS Ultra, Bridgestone claims to cater to drivers of light-duty trucks, crossovers, and SUVs that look for luxurious/quiet rides and good, durable performance. The brand promises to combine enhanced traction and confident handling (snow included) in the following features:
High-silica rubber compounds molded symmetrically to tackle noise and inclement weather while enabling flexible rotations
Circumferential grooves with QuietTrack technology (at tread base) that reduce hydroplaning, pattern noises, and driving discomfort
Snow Vices on the tread pattern blocks offer more wintry biting edges, aided by generous siping to handle slippery surfaces.
Polyester, two-ply casing, reinforced with nylon and steel belts to strengthen higher-speed capability for more modern vehicles
49 different sizes option to fit diverse pickup trucks, SUVs, and crossover models
A limited warranty of 80,000 miles to further back up its tread life
Bridgestone Alenza AS Ultra Review & Performance Test Result
The following results are concluded based on our test on the 2022 Toyota 4Runner using the 265/70R17 tire size version of Bridgestone Alenza AS Ultra. These performance trials were a part of our annual 2023 COR Wheels Tire Test.
1. Dry Performance: 9/10
Dry Traction: 9.1/10
The flat and wide contact patch connected our team with the road very well, aided by the interlocking sipes and tread block that maximized the footholds under the rubber. We did not have much trouble merging lanes minutes into rides, and Alenza AS handled the brief traction loss at turn entries with enough confidence not to throw the car off its composure.
Speed boosts, hence, pose few problems, albeit we found the Alenza AS to deal better with gradual acceleration (with enough prep time) than sudden surges. Bolts from 0 to 55 MPH in just five seconds, for instance, sent us into faint, skittish feels near the edges that could have been disconcerting in storms or against crosswinds. We had to take it slow to reduce grip fluctuation.
Going down from speed extreme to rates lower than 30 MPH was also a non-issue. But like accelerations, strategic and punctual, slow speed increases gave the contact patch less disruption than abrupt endeavors at sudden turns.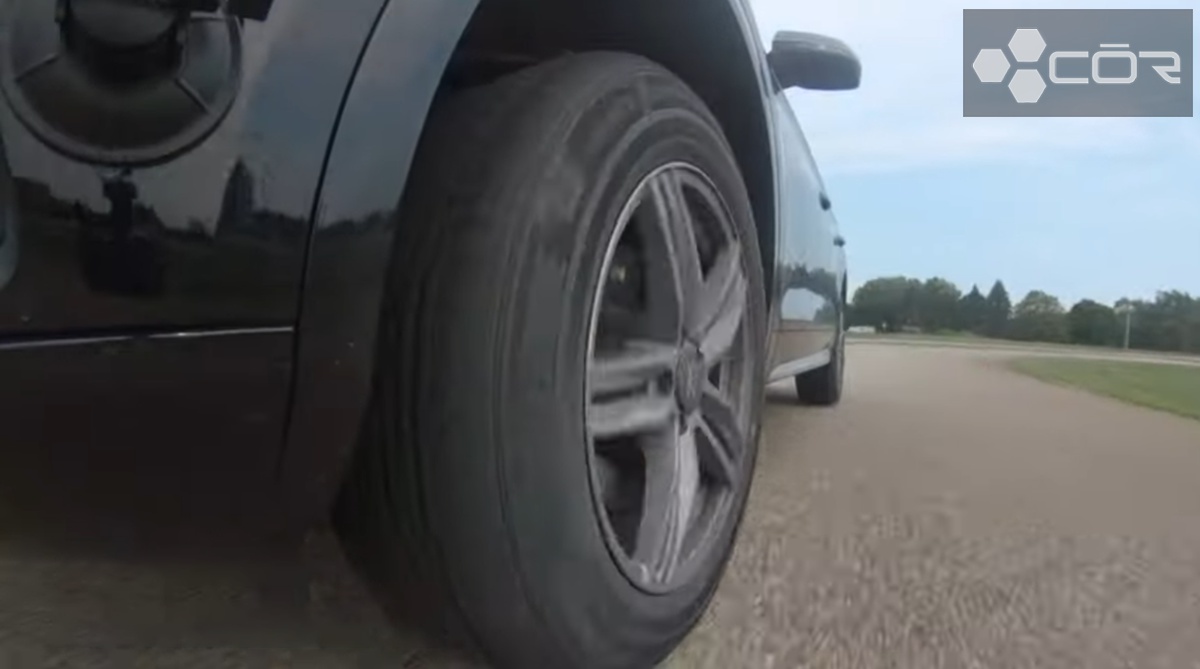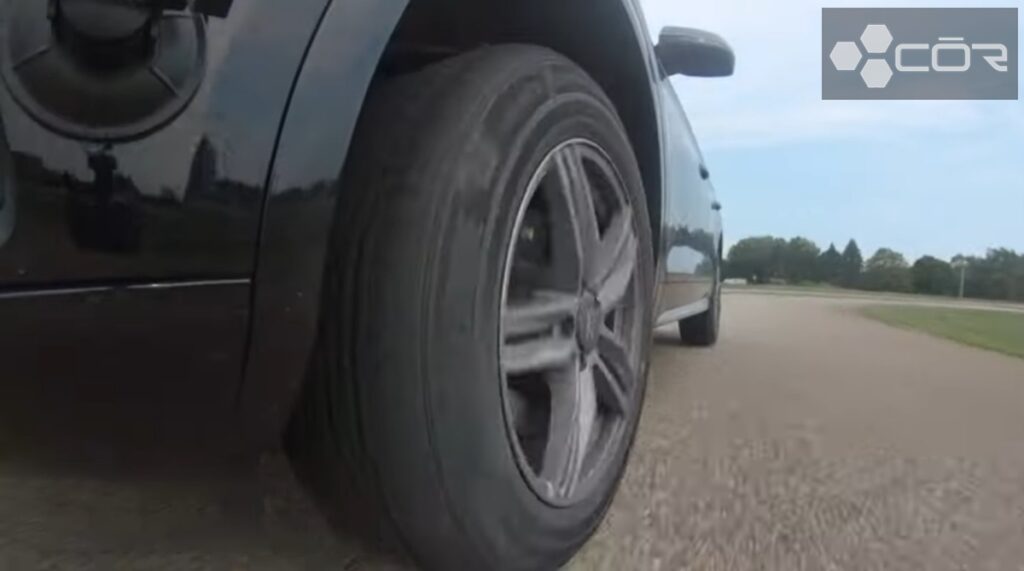 Corner Stability: 8.9/10
Alenza AS Ultra suffered from much fewer body rolls thanks to the high-silica compounds and even-spaced blocks. As a result, our SUV handled corners quite well, encountering little difficulty keeping itself in line through lane transitions or angle decrease.
Trickier strikes, like hairpins or corner exits, required decelerations, and our team fortunately did not experience many stutters when going down from 55 to 45 MPH. However, when both speed increases and decreases were needed to tackle sharper turns or banking changes, there were admittedly some drags – minor but easy to notice – that resulted in muted feedback.
Steering Response: 9/10
Steering remained communicative and responsive most of the time. We owed it to the flat, wide contact patch, which provided enough information relay for the tire to act upon our steering demands. Delays or significant gaps between inputs and responses were rare, and only experienced a very slight drop as we gradually neared 75 MPH.
However, as the tire pressure went down due to extended rides, we noticed an obvious increase in understeering. The front end responded much slower to us this time, causing an ominous, unsettling sense of drifting.
2. Wet Performance: 8.9/10
Wet Traction: 8.9/10
The lack of boldness compared to dry performance could be observed, but not enough to throw our SUV under the bus. Its grip was only a tad behind our test on dry surfaces, still retaining enough footholds to tread forward firmly at 40 to 55 MPH. Traction loss was refilled faster than expected for a regular tire on slippery surfaces, boosting our confidence when navigating roadblocks.
Corners were not impossible to maneuver, but the slippery rainwater did require strategic deceleration and acceleration. We found consistent driving rates with gradual revs to be the safest bet; unless the water was below 5 inches, abrupt speed changes caused our Toyota to stumble and slip very often.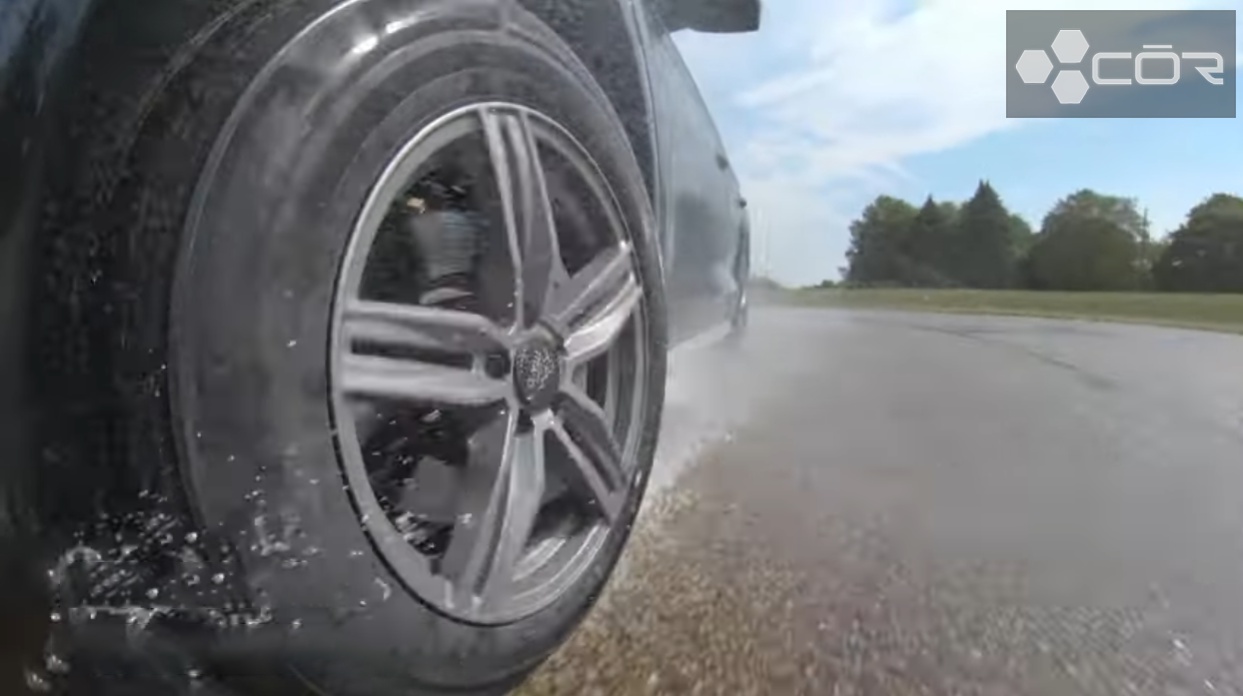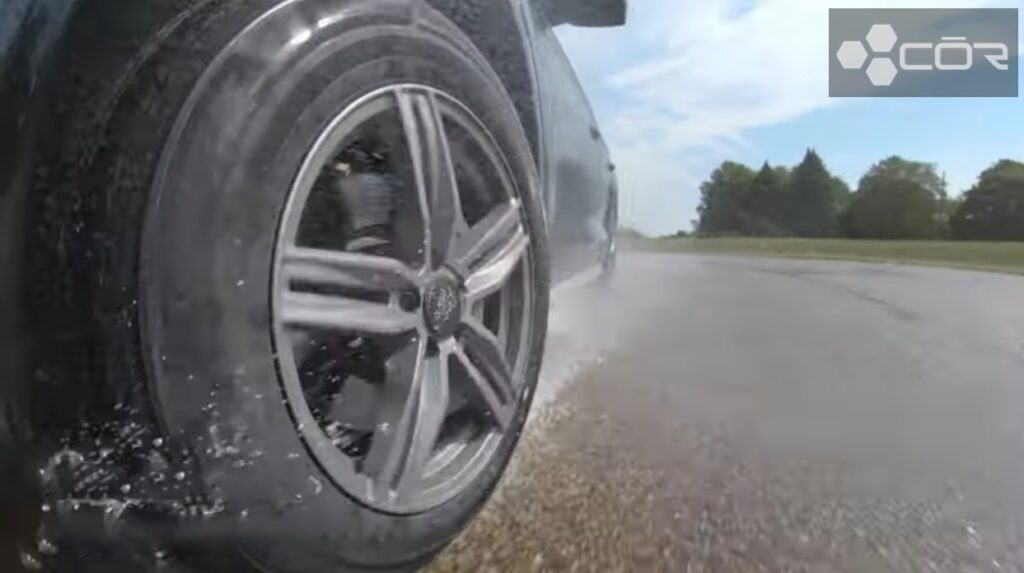 Hydroplaning Resistance: 8.8/10
Below 55 MPH, hydroplaning was rarely a threat to us. The grooves and contact patch had great teamwork in water evacuation here, keeping the rubber in constant, intimate connection with the road despite the increase of water flows amid rainstorms.
But from 55 MPH onwards, the intruding water got more worrying. Higher speeds robbed the contact patches of sufficient processing time against moisture, for one. And at water deeper than 7 inches, the grooves and sidewalls seemed too soft for high-volume demands this time; it managed during straight-line driving but started sputtering around corners.
3. Winter/Snow Performance: 7.8/10
Light Snow Traction: 8.2/10
Alenza AS Ultra could still grip onto light snowy roads – but with much less convincing control compared to other terrains. The grooves took longer to redirect snow and caused delays that lasted 4-5 seconds longer than expected. As a result, push-and-pull steering had to be applied frequently, especially during curves and switchbacks, to choke snow out faster.
Braking was alright but dragged on pretty long on wetter snow packs. But in compensation, speed changes were surprisingly uneventful; we could still rev to 55 MPH (gradually) without lots of stutters or hiccups.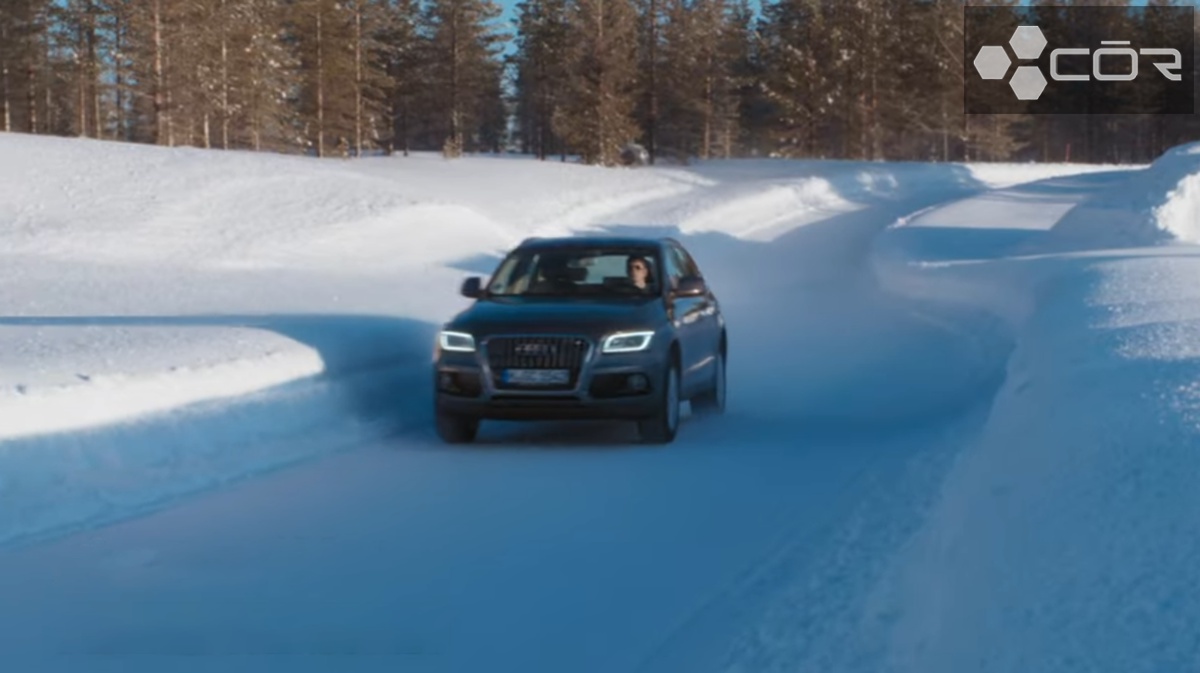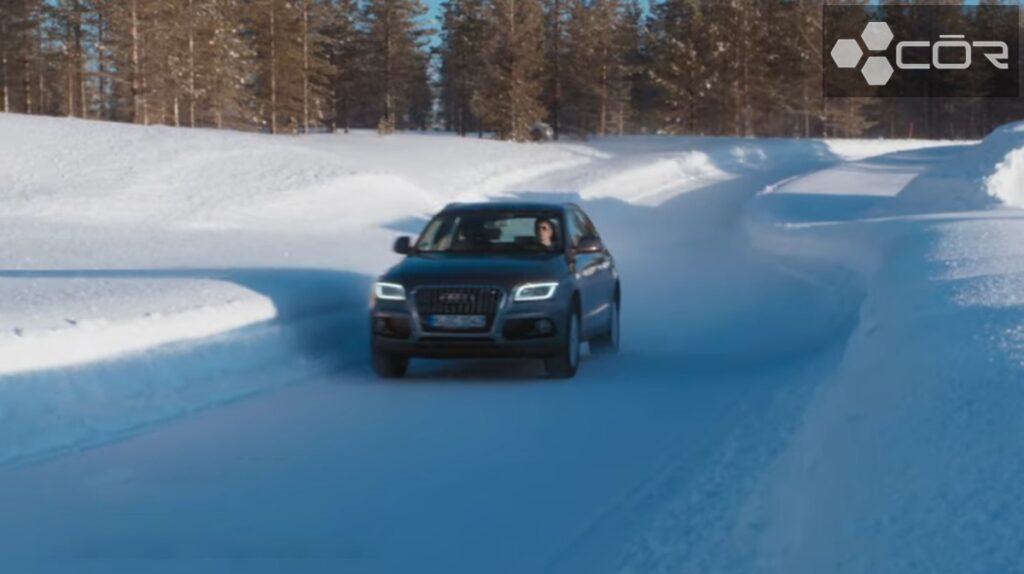 Deep Snow Traction: 7.8/10
Our riding quality was decent but far from competitive due to the constant jitters and hesitations at the edges. Higher snow volumes stalled the sipes and grooves more often than not and only got better with very decisive hand-on-hand steering.
At below 9 inches of snow, traction loss mostly occurred around corners and remained quite tame on straight paths. But from 11 inches onwards, even straight-line drivings suffered from frequent drifting; we had to bind snow chains to all four tires.
Ice Traction: 7.4/10
Alenza AS Ultra lost most of its biting edges on ice terrains. The grip was still present but felt very dim – like it could slip away anytime the steering wheel started falling slack. Constant, back-and-forth changes between 30 and 40 MPH were still feasible, but only when they occurred scarcely and in favorable weather.
Straight driving was still tolerable, but corners and curves (sweeping and narrow ones alike) were a nightmare. Even minor angle decreases hurt the tire's steering response, forcing us to tread forward very slowly at 25 MPH or sometimes even less. When we went as low as 12 MPH, it still took Alenza a whopping 49 feet to skid to a full stop.
4. Comfort: 8.3/10
Ride Quality: 8.5/10
Alenza delivered great ride quality during straight driving, even on tough terrains like ice. Though some more subtleties could have been welcomed, the rubber and contact patches swallowed bumps pretty well to minimize violent jostles along the way, remaining pretty smooth overall even during abrupt flicks or sudden steering.
It was with corners and narrow curves that we experienced more trouble; traction loss rarely got threatening but took place frequently. And as mentioned, the truck tire was not meant for high-speed accelerations (ex: 0 to 50 MPH in 5 seconds), shaking our car violently regardless of the terrain.
Road Noise: 8.1/10
Alenza was clearly lacking in road noises; we could even hear some low rumbling at our starting point that got worse the longer and faster we rode. On well-paved paths, they were tolerable to an extent due to the contact patch's sure-footed hold (less skidding and hence, less noise), but twists and bends were quite a nightmare.
Speed changes did not help much with the issue, and aggressive, spirited driving worsened the situation. But in compensation, SUVs and crossovers were not meant for sporty riding, so these tires could still fit in without causing much of a bother.
5. Treadwear and Durability: 8.4/10
After 3+ hours into the ride, we could sense the clear symptoms of fatigue. Fortunately, they did not reflect much on the tread, and we observed no shredding, peeling, or cuffs by the end of the tests.
On another note, the tire's vibrations at curves did tell something about Alenza AS's possible risks of irregular wear. But at least Bridgestone had the issue covered with its generous 80,000-mile limited warranty.
Alenza AS Ultra Pros & Cons
Great dry-road traction and steering response
Good wet traction
Decent on light snow (for a touring tire)
Fairly comfortable ride
Struggling on deep snow and ice
Lots of road noises
Hydroplaning at beyond 55 MPH
Alenza AS Ultra Competitors & Alternatives
At the face of competitors like Continental CrossContact LX25 and Michelin CrossClimate2, Bridgestone Alenza AS Ultra excelled in certain aspects and needed improvements in others:
Bridgestone Alenza AS Ultra had excellent balance on dry and wet roads, and steering response was mostly punctual. However, noise control and snow traction still needed some improvement.
Continental CrossContact LX25 handled snow traction well with superior wet and dry performance. However, it seemed worn out by repetitive bumps.
Michelin CrossClimate2 has the best overall performance, carrying on consistently in snow, wet, and dry conditions alike; it also led the group in ice braking (only 42.4 feet from 12 MPH). But the way it smoothed out impacts was not as effortless as we expected.
Conclusion
According to this Bridgestone Alenza AS Ultra tire review, it is the class leader in dry and wet traction but performed so-so in winter weather, far from replacing a true winter tire. Its road noise and treadwear life are also far from the best in the competition.
Still, most SUV/crossover drivers could entrust their ride quality on this touring tire for daily driving on combined city/highways. Be more careful with abrupt, high-speed accelerations or aggressive driving; Alenza AS Ultra seemed not yet stable enough for such tasks.
Bridgestone Alenza AS Ultra
PRICE
SOLD BY

Offers

In Stock

Offers

In Stock

Offers

In Stock

Offers

In Stock

Offers

In Stock
---
President & Automotive Expert at COR Wheels
Robert Herrera has been with COR Wheels for 17 years and has a great passion for the automotive industry. During his time at COR Wheels, he has driven and test-driven a variety of vehicles.
---