Nitto has already wowed automobile enthusiasts with the Nomad Grappler series. However, its Terra Grappler G2 model is also worth a second look, at least judging by the overwhelming positive feedback and rocketing sales.
Lauded by many as one of the most trusted on-road AT tires, Nitto Terra Grappler G2 introduces bold tread compound patterns, aggressive lugs, and generous grooves to cater to both on-road and light off-road demands.
A further look into the tire's metrics is included in the following review.
In this article:
Nitto Terra Grappler G2 Specifications & Features
Tire Type
On-Road All-Terrain
Tire Size
17″ – 24″
Weight
30.0 LBS – 81.0 LBS
Load Index
103 – 128
Load Range
E1 – XL
Speed Rating
– H: up to 130 mph
– T: up to 118 mph
Warranty
50,000 – 65,000 miles
Ratings
8.6/10
Terra Grappler G2 is designed for SUVs, crossovers, Jeeps, and pickup trucks seeking well-blend on-road and off-road handling. The tier also caters to light snow performances, enough to grant the 3PMSF symbol.
Symmetric tread patterns provide enhanced durability, tread life, and capable grip.
Variable-pitch tread blocks mitigate tread noise to boost ride comfort.
Aggressive shoulder lugs offer extra grip on loose terrains and keep sidewall abrasion at bay.
Coupling joints in the outermost elements improve off-road rigidity and on-road composure during cornering or towing.
Lateral grooves channel water and reduce hydroplaning risks, aided by circumferential zigzag grooves.
Full-depth siping maintains traction in slippery conditions.
Two-ply casings, double steel belts, and nylon reinforcement retain optimal footprints for higher-speed road capabilities. 
Nitto Terra Grappler G2 Review & Performance Test Results
Our team used the 265/60R18 tire size version of Nitto Terra Grappler G2 on the 2019 Toyota Tacoma as part of the 2023 COR Wheels Tire Test.
1. Dry Performance: 8.8/10
Dry Traction: 9.1/10
Nitto Terra Grappler did not disappoint on regular roads, whose stable contact points punched so well onto the roads that we could feel them clearly present inside our cabin. The tame start at 40 MPH (as with most of our tests) soon turned into a fast-paced dive as we were confident enough to pass through the 55, 60, and 70 MPH, and Grappler G2 adapted to each of our speed changes well without losing momentum before lane merges, reversing points, and correction skids.
This stable and reliable traction maintenance carried very well into highway lanes; Terra's strong sidewalls bonded instantly onto the new road textures without drifting, and soon settled themselves once we stuck to 55 MPH. With no over-reactions and unexpected drags under the contact patch through extended curves, Terra will make it very easy for you to perform slight twists or lean at low angles; towing cargo of 400 to 500 lbs was a breeze for us as well. 
No significant drawbacks were spotted, though some of our members did wish for more consistent ribs across slightly steeper surface angles.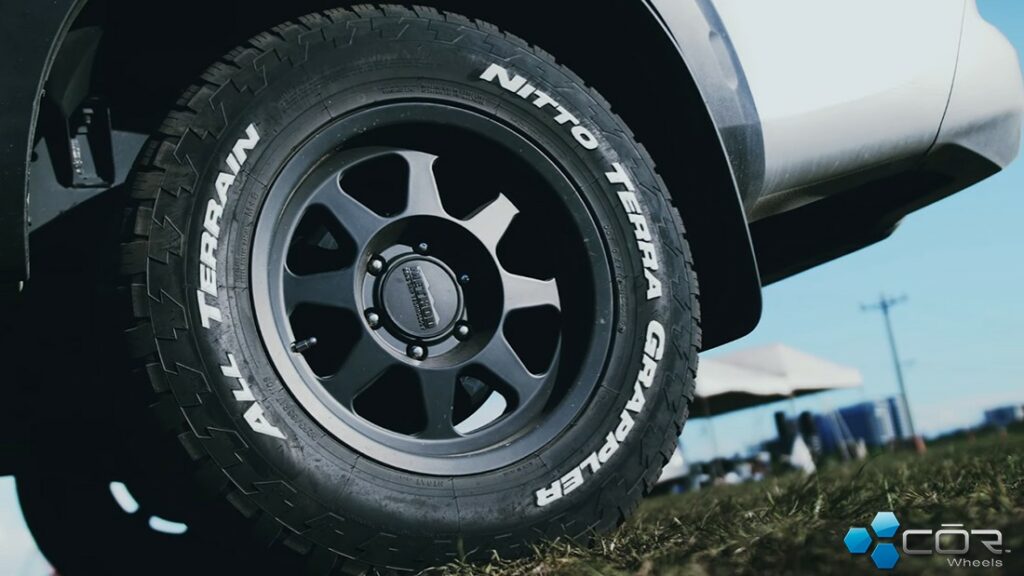 Corner Stability: 8.8/10
Terra G2 was indeed a delight around the corners. The only instances where you might see them slightly falter are around tight corners or esses, as the back-to-back turns and switchbacks did turn the contact points a bit mute at higher speeds.
But other than that, the rest of the road trip was a breeze; G2 retained almost the same confidence as straight-line endeavors, embracing accelerations well and seemingly unfazed at our hard braking attempts (unlike many other on-road AT tires). Unexpected changes midway and intentional oversteer also blended well with the car's momentum in little to no drama.
Steering Response: 8.6/10
We were pleased with G2's punctual responses in most basic driving situations – and even some of the more urgent cases, such as sudden brakings to avoid roadblocks and accelerations through particularly rougher textured patches. Inputs and feedback were closely aligned most of the time and only left a small margin for acceptable delays, so you can get used to them with peace of mind.
As with most on-road AT tires, the steering grew slightly fainter at higher speeds. Fortunately, Grappler G2 managed to minimize the damage well with stable lugs and interactive coupling joints, which explained why G2 adapted so breezily to highway roads.
2. Wet Performance: 8.8/10
Wet Traction: 8.7/10
While Grappler G2 was more hesitant and less punctual here than on dry roads, its on-center blocks remained stable enough to keep our car within lines most of the time. Deep and shallow water alike, the contact points and footprints knew how to adapt while keeping steering feedback in impressive alignment, allowing us to handle straight-line and cornering well with only some minor shudders thrown in between.
Performances on wet bridges and graded angles might strike as quite a struggle for fresh beginners – but if you are an average to advanced driver, this issue could easily be fixed with punctual downshifts and consistent push-pull. Towing tasks were also possible – guaranteed the extra weight did not exceed 400 lbs.
Hydroplaning Resistance: 8.9/10
Thanks to the well-placed combinations of lateral and circumferential grooves, Grappler G2 was among the best tire models regarding hydroplaning issues. Thin water could only linger for a few seconds at best before dispersing under the contact patch, and the sipes did a great job redistributing pressure to ensure no heavy drags could last too long.
Minus some unexpected throws in deeper stagnant water (usually beyond 7 inches), the tire carried on with surprisingly the same aggression as on dry roads and little to no aquaplaning, even managing highway speeds (70-75 MPH) when we removed all cargo and passengers.
3. Off-road Performance: 8.3/10
Dirt Traction: 8.5/10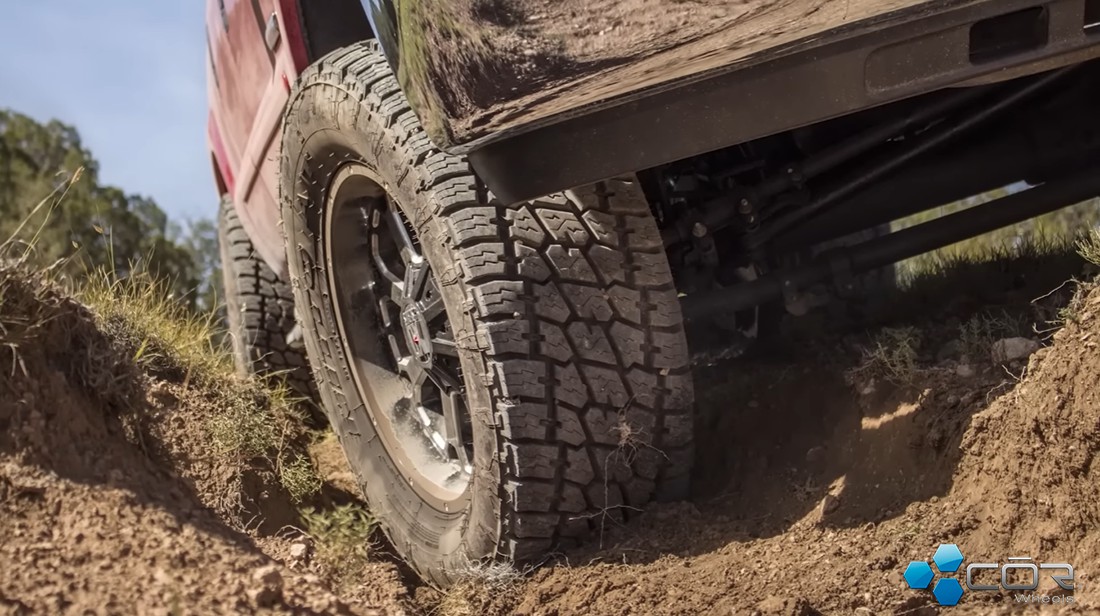 Grappler G2 proved itself a competent performer in off-road conditions. While you might find hardpack gravel to give the tire a bit of a struggle, soft, light dirt was totally within G2's operation; the aggressive lugs offered excellent clawing actions and strengthened contact patches, while full-depth sipes helped fill traction losses startlingly fast. We had no trouble carrying 500 lbs into straight-line endeavors and gentle, sweeping curves, rarely compromised by out-of-line reactions often seen in some other Nitto AT tires.
G2 also had little trouble dealing with speed changes – though we did find it to deliver smoother strikes under decelerations than accelerations. Moderate to hard brakings was also doable most of the time, only requiring some refinements on steep slopes or dense twists with mixed gravel and rocks.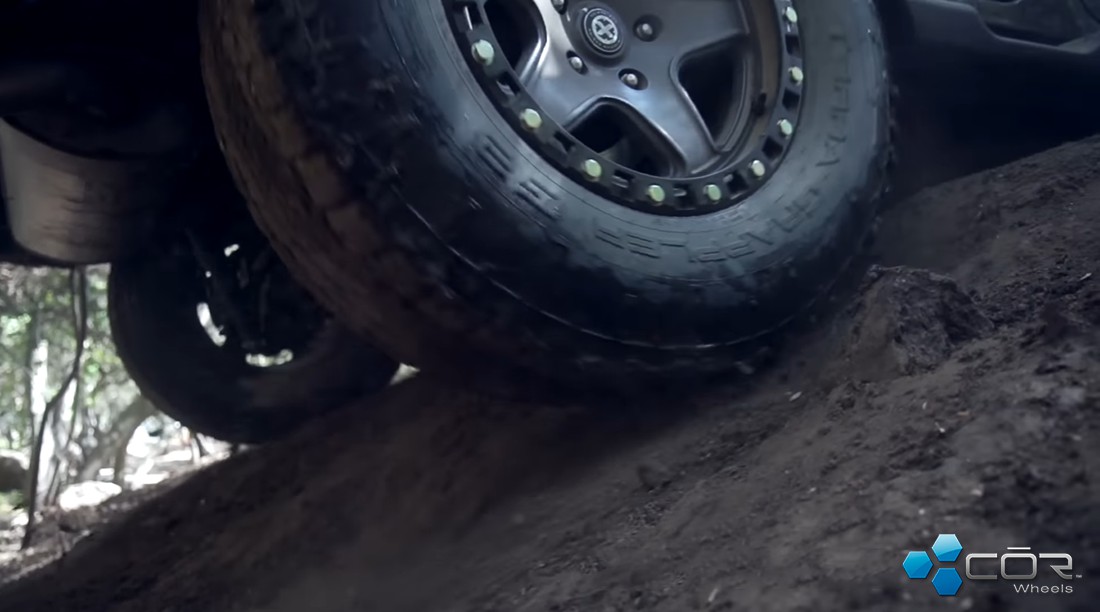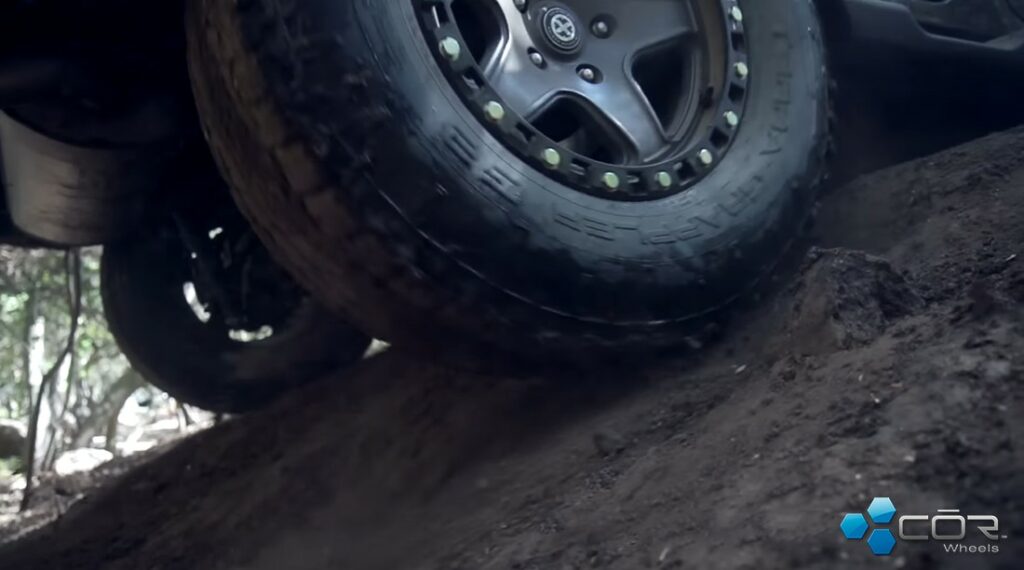 Sand Traction: 8.3/10
Despite the numerous loose-terrain features, G2 showed slightly more hesitancy on sand than off-road dirt, especially when our car entered deeper dunes with varying depth inconsistencies. In compensation, keeping things civilized between 25 and 35 MPH seemed to help G2 regain lots of confidence, and soft, light sand particles were also easy to redistribute thanks to the lateral/circumferential grooves. 
Traveling alone is the best bet to keep stutters at bay – but feel free to bring along 2-3 more people if you have the required physique for it.
Mud Traction: 8.3/10
Terra brought the same footings on sand into mud (due to both being loose terrains), so there was no unpleasant surprise or unplanned reactions here. Just like on sand, Terra G2 reached its peak in driving rates between 25 and 35 MPH, dealt well with soft mud, and seemed to encounter no significant issues diving into corners from gentle/wide approach angles.
Better yet, Terra Grappler did not struggle with deep pits as much as we expected. Higher speed ratings beyond 35 MPH still sent a series of brief jostles down its way, but they were quite low-key and could easily be negotiated by keeping the steering wheel straight. You can also recover some of its dry on-road confidence by using aftermarket rims.
Rock Traction: 8.1/10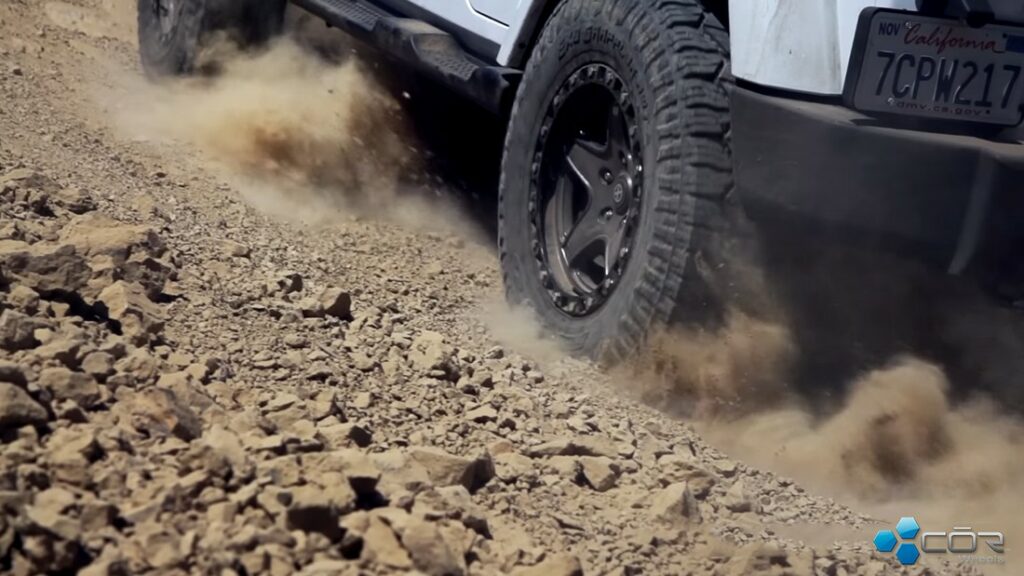 We had quite a pleasant time on rock terrains. As with most on-road AT tires, rocks were not Nitto's best highlights, but the sturdy joints and interlocking sipes did a decent job of keeping slippage at a minimum. As such, serious fumblings only occurred at abrupt turns, sudden texture transitions, and adventurous leans; you could expect decent composure in any situation otherwise.
On another note, G2's performance on rock staircases and slippery riverbeds still had room for some improvement; its sidewalls and groove designs were not strong enough to handle moisture and rugged rocks simultaneously.
4. Winter/Snow Performance: 8.8/10
Light Snow Traction: 8.9/10
Grappler G2 impressed us with its stable and very solid performance on snow – even several notes better than on off-road terrains. Speed changes were a non-issue, and critical emergencies could easily be mitigated with very minimal steering input.
Better yet, judging by the unwavering on-center ribs that carried breezily through the entire length of our cornering attempts, you should be able to handle most corners (both wide- and low-radius) with little difficulty, twice better when aided by snow chains.
Deep Snow Traction: 8.7/10
There was not much difference between G2's traction control on light and deep snow. Save for occasional temporary stalls (which were understandable, given the increased snow volume and temperatures), G2 delivered excellently, rarely choking at unplanned midway changes and totally at ease on any surface angle we put it through. You can totally use it as a snow tire for the rest of winter.
Ice Traction: 8.8/10
Nitto successfully kept most of its traction edges when transitioning from deep snow to ice terrains – if not growing even more stable thanks to the compound's impressive chemistry with hard-packed ice. Traveling on thin to moderate buildups was almost as easy as on shallow puddles on-road, and even extremely thick patches could be handled without difficulties when we alternated between gear shifts and constant hand-over-hand control.
This all-terrain tire admittedly could have retained momentum better during descents – but given that this is not a winter tire, you will likely let this oversight slide.
5. Comfort: 8.4/10
Ride Quality: 8.3/10
Grappler G2 could have kept jostles under better control when dealing with tight crooks and high-speed leans. Fortunately, the tire was excellently composed in most other cases, giving off tolerable shakes on bumpy roads and subsiding completely once we returned to well-paved streets at casual rates. If you do not have extreme demands regarding this criterion, G2 would be a fitting choice.
Noise: 8.5/10
Noise control was not exceptional but still played mostly in our favor. Most of its squeakings did not rise higher than a few tolerable protests, which whitened out the longer we rode and disappeared completely when we aired down the tire to 15-20 PSI on dirt and sand. You could also install aftermarket wheels to reduce the noise several notes further.
6. Treadwear and Durability: 8.7/10
G2 left very little room for complaints here. Temperature extremes did not affect the tire's internal heat, and the way G2 confidently trampled over debris and sharp rocks without punctures also deserved praise. Plus, given the competitive 50,000-mile warranty (for light-truck tires), you do not have to worry about shredding issues for at least 4-5 years.
Nitto Terra Grappler G2 Pros & Cons
Excellent dry traction
Great steering and cornering
Confident and reliable on wet roads
Satisfying handling on snow and ice 
Good treadwear and warranty (50,000 miles)
Off-road manner still has room for improvements
Little subtlety over road bumps during cornering
Conclusion
As seen from this Nitto Terra Grappler G2 review, the tire performed brilliantly on on-road terrains and snow/ice roads. Its off-road manners, while not as smooth as in other driving conditions, still checked most of our criteria boxes to earn favorable scores beyond 8. Aided by excellent tread life and balanced riding comfort, this road tire safely concludes our Top 5 best on-road AT tires on the market.
Nitto Terra Grappler G2
PRICE
SOLD BY

Offers

In Stock

Offers

In Stock

Offers

In Stock

Offers

In Stock

Offers

In Stock
---
President & Automotive Expert at COR Wheels
Robert Herrera has been with COR Wheels for 17 years and has a great passion for the automotive industry. During his time at COR Wheels, he has driven and test-driven a variety of vehicles.
---