Lauded by many as the best crossover/SUV touring tire to date, the Pirelli Scorpion WeatherActive impresses at first glance with its long, optimized footprints, multiple extra bites for wet weather conditions, and excellent combinations of lateral and circumferential grooves to keep hydroplaning at bay.
Our COR Wheels team has taken a further step to test these features in real-life conditions, whose findings will be discussed in the following review.
In this review:
Pirelli Scorpion WeatherActive Specifications & Features
Tire Type
Crossover/SUV Touring All-Season
Tire Size
18″ – 22″
Weight
28.087 LBS – 39.677 LBS
Load Index
100 – 114
Load Range
SL – XL
Speed Rating
– H: up to 130 mph
– Y: up to 186 mph
Warranty
60,000 miles
Ratings
8.9/10
Pirelli Scorpion WeatherActive is one of the brand's most popular touring tire models, aimed to help drivers of pickups, SUVs, and CUVs seek confident and comfortable performance in wet, dry, or light snowy conditions.
Highlights worth mentioning are as follows:
The resin/polymer compounds, molded into directional V-formation patterns, deliver year-round traction and quiet comfort on-road.
A long, narrow footprint and 3-rib designs provide stability and lateral traction through deep turns.
Trumpet-shaped and zigzag grooves combine for hydroplaning resistance and wet composure.
Extra bites within tread blocks work with shoulder notches and deep sipes to increase snow footings, enough to grant this all-season tire the 3PMSF symbol.
Double-ply polyester casings, steel belts, and polyamide plies boost high-speed performances.
Pirelli Scorpion WeatherActive Review & Performance Test Results
We used the 265/60R18 tire size version of Pirelli Scorpion WeatherActive on the 2022 Jeep Grand Cherokee as part of the 2023 COR Wheels Tire Test.
1. Dry Performance: 8.9/10
Dry Traction: 9.2/10
WeatherActive easily surpassed both its Pirelli siblings and other-brand rivals on dry roads. The tire-road connections took little time (if at all) to be established, and instant grips could be felt so clearly from our cabin that a slightly wilder starter at 52 MPH barely threw the car off its momentum. We moved through roadblocks and overtook vehicles in breezy confidence, even managing to dive slightly deeper through 180-degree turns despite our quite heavy cargo (550 lbs).
While there were still some minor over-reactions on rougher tarmacs, they disappeared instantly the moment our Jeep tipped on highway textures. Smooth yet decisive, Scorpion WeatherActive settled snugly into the road patterns, choking accelerations well even when we neared 85 MPH, and rarely showing burnout symptoms through curves. Your adventurous strikes through back-to-back zigzags also will set well at tamed inputs, and you should likely have quite a pleasant experience with them.
Hardly any drawback could be spotted after our ten-day tests. Minus occasional stutters at unplanned turns (which soon resolved themselves seconds later), safety compromises were very unlikely.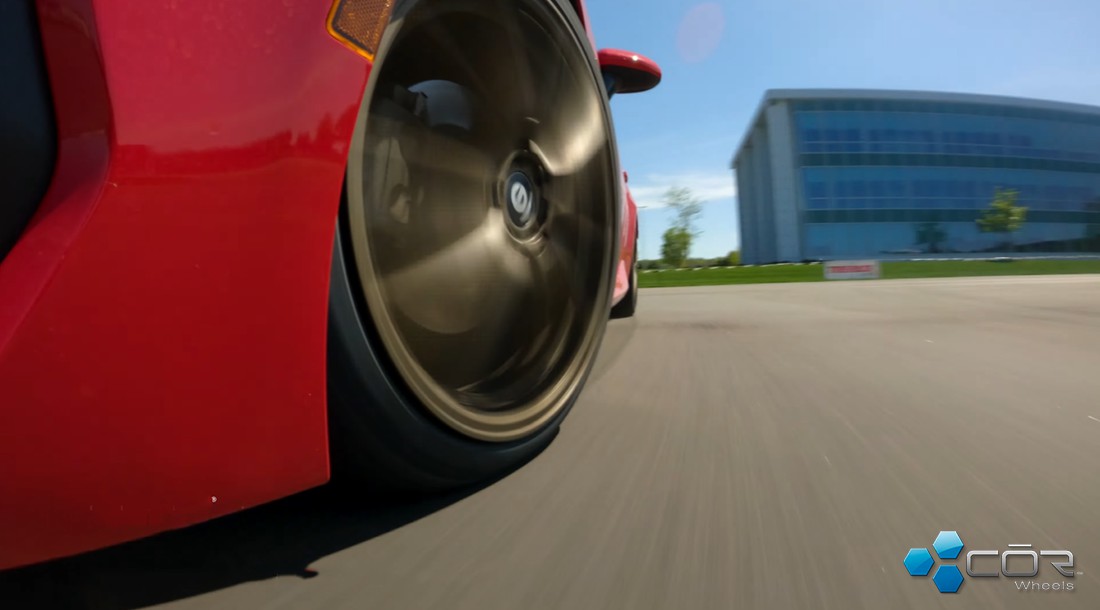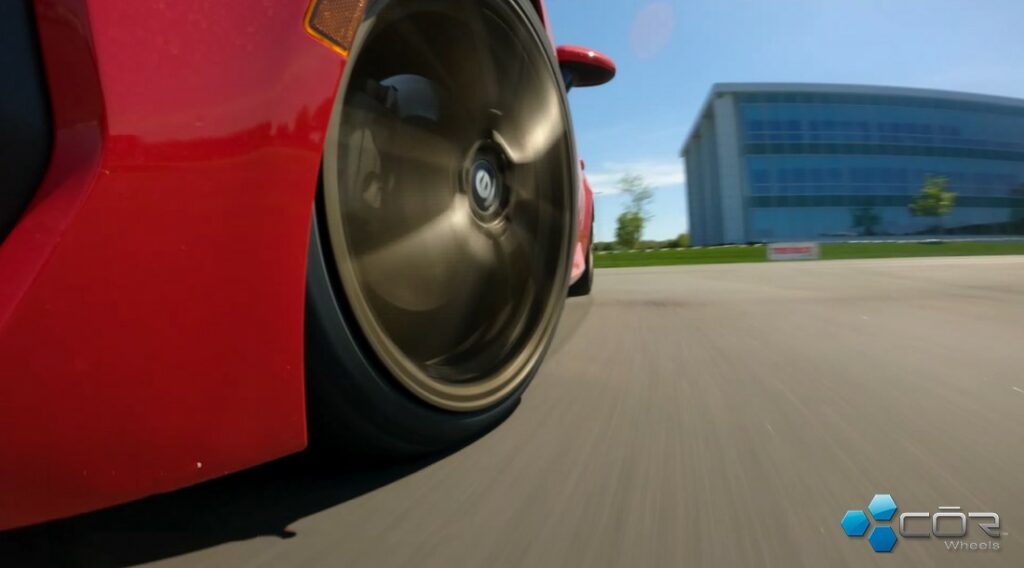 Corner Stability: 9/10
WeatherActive was almost just as confident around corners as with straight-line endeavors.
For gentle, sweeping corners with wide approach angles, you could hardly sense any significant difference in traction maintenance: just as in our previous tests, carrying 550 lbs was a breeze here thanks to the stable on-center ribs and very confident three-rib designs, swallowing down unwanted wavers. Even intentional oversteers and extreme brakings mid-way pulled off nicely without plummeting or sending the car violently forward.
You might want to see more refinements over tough accelerations. However, given that extreme speed dynamics are usually not the priority for SUVs and pickup trucks, this oversight is still generally acceptable.
Steering Response: 8.7/10
Pirelli Scorpion WeatherActive was satisfying in this regard, delivering quick and responsive steering feedback that punched in the most appropriate timing. Delays or muted feels were only few and far between on graded surfaces (e.g., mountain passes with constant, long twists) and barely lurked around in any other situation. For casual driving at 25 to 30 MPH, you could trust them to handle unexpected mishaps or roadblocks with impressive deftness.
While towing slightly beyond 500 lbs did not affect the steering as much as we thought, we still found the feedback to get sharper when cargo was reduced to 300-350 lbs.
2. Wet Performance: 9/10
Wet Traction: 9.1/10
Once again, Pirelli Scorpion easily seized the top ranks. Except for occasional stutters before corner entries or during texture transitions (which were expected for slippery surfaces), we could not spot any significant difference between WeatherActive's general behaviors in wet and dry weather. Even in stagnant water as deep as 10 inches, the tire remained impressively composed (even more so when kept civilized under 35 MPH) and navigated through the roads in smooth, decisive cuts comparable to a premium ultra-high-performance tire.
Rough mountain passes with extremely sticky gravel and mud could hardly damper the car's momentum as well, evident in the way WeatherActive only took seconds to refill traction losses while stabilizing the ribs. Cornering attempts were a blast, so much so that we managed to strive through corner entries at 60 MPH from wide angles with no panics or immediate protests.
On another note, we did sense that the steering seemed to get slightly more distant in colder weather. But this issue is easy to fix; you simply need to pull the tire over for a brief rest every 30-60 minutes.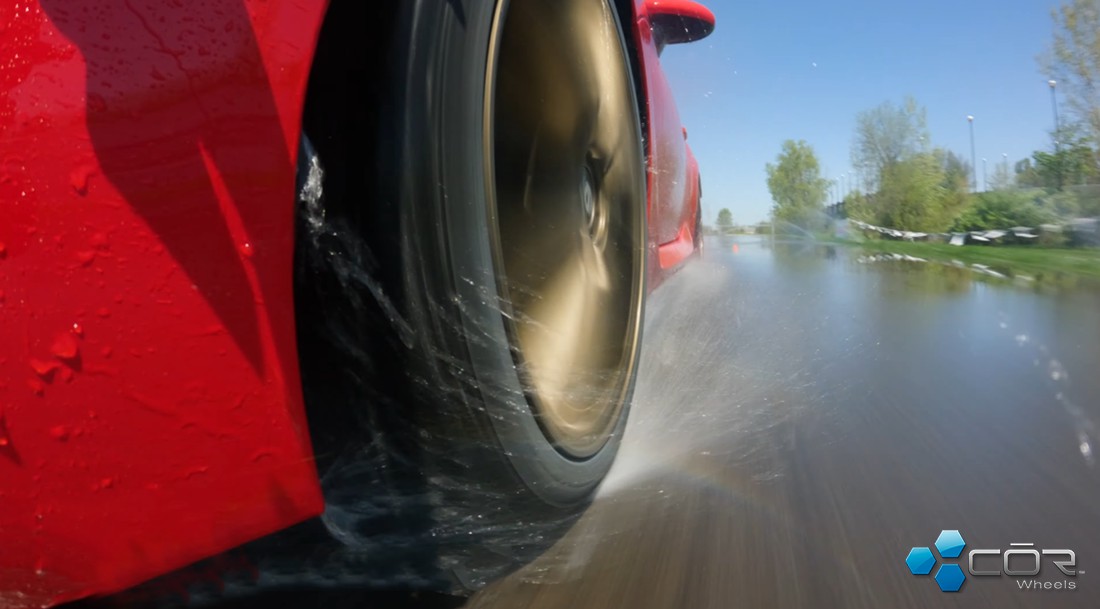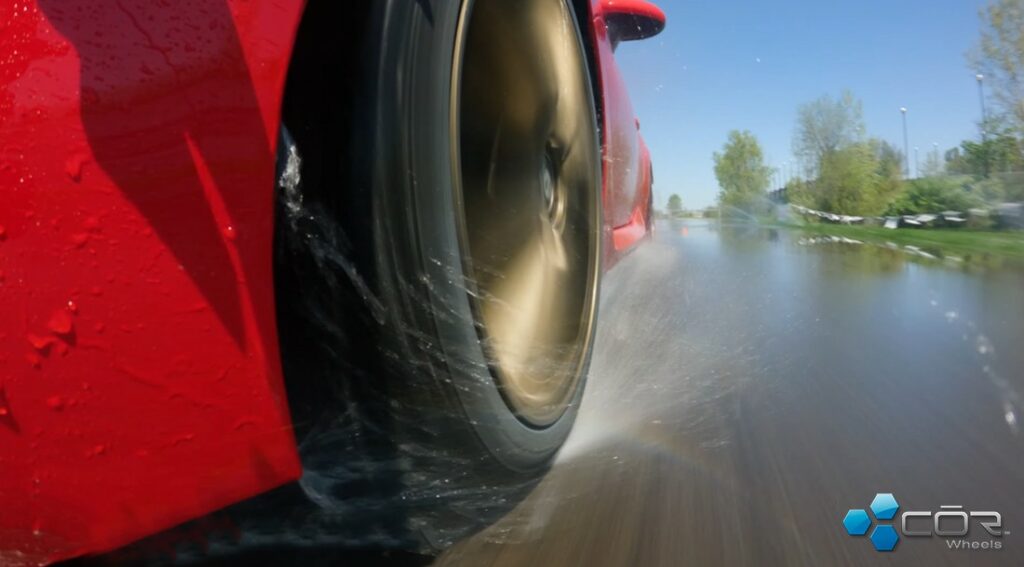 Hydroplaning Resistance: 8.9/10
Combining lateral and trumpet-shaped grooves was definitely a smart move from Pirelli; they manifested an evacuation channel so capable and directive that water could barely get in at regular driving rates, resulting in clear, sharp tire-road connections not that much different from our dry-road endeavors. We intentionally revved up to 60, 70, and 80 MPH to test the limits, and Scorpion did great in all of them, controlling and redistributing water in immediate, back-to-back intervals to ensure sufficient margins for our car in almost any driving situation.
Deep water beyond 10 inches with cargo over 500 lbs seemed to take a toll on the grooves, but not enough to sabotage the channels' excellent water evacuation. Still, if you are not confident, it would be best to avoid high-speed performances in heavy rainfall or keep your loading at a minimum.
3. Winter/Snow Performance: 8.8/10
Light Snow Traction: 9/10
We were very impressed with Scorpion's outstanding snow traction, which frankly exceeded even some specialized snow tires we had tested. The grooves and sipes that worked well in wet weather carried almost 99% of their confidence here, having little to no issues with speed changes and remaining unfazed at any tight crook or sharp turn. Braking distances were also a non-issue due to strong steering feedback, working well with our pedals to pull the car smoothly into stops and veer around roadblocks at critical timing.
Snow chains did not bring much difference – though that was mostly because the tire itself already proved very capable. As such, WeatherActive is the best replacement winter tire you can find, and there is no need for extra studs or chains even in heavy snow storms.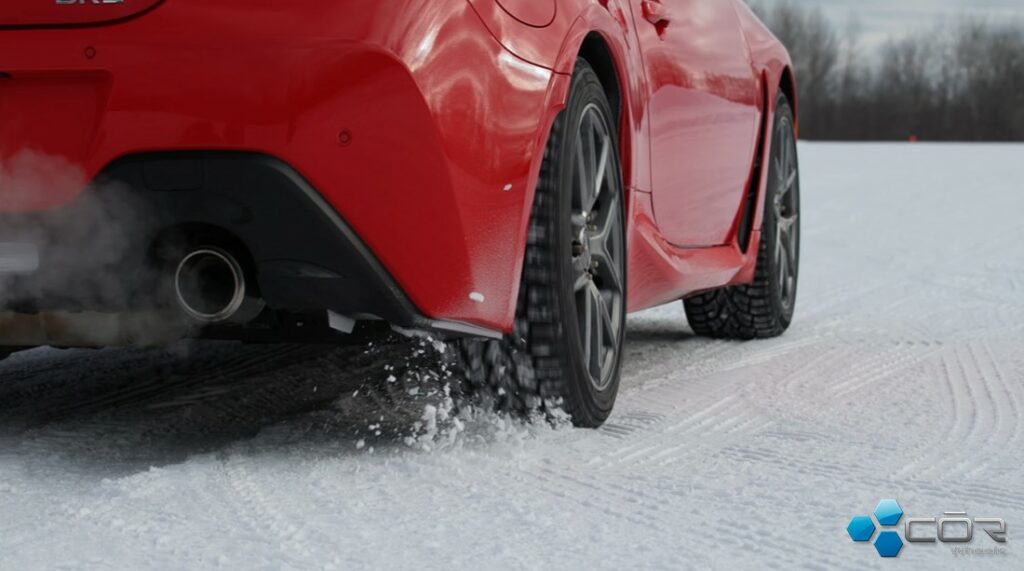 Deep Snow Traction: 8.7/10
The increased snow volumes did slow down WeatherActive's clawing actions around corners and during highway curves. Fortunately, the shoulder notches and deep sipes did a great job compensating for this instability, which helped WeatherActive regain some confidence to tackle snow of 7-8 inches with only occasional, brief panics thrown in between. Our experiments on canyon roads and tight esses (with deep twists) also went on very undramatically for a non-winter tire, keeping over-reactions mostly under control.
With the help of snow chains, you should be able to rev to 55-60 MPH on well-paved roads. Towing or adding cargo is also totally within reach in severe snow conditions, guaranteed consistent steering with no unplanned or wide-angle skids midway.
Ice Traction: 8.6/10
Ice traction was also impressive, mostly comparable to our deep-snow tests, saved for slightly more unpredictable coughs on thick buildups.
Cornering or spirited leans might need more caution than usual but could still be carried out safely with decent preparation and unwavering downshift – great news for pickup drivers that still have to carry 400-500 lbs through ice terrains on a daily basis.
4. Comfort: 8.9/10
Ride Quality: 8.9/10
Scorpion's No. 1 spot in this regard is undisputed: it pulled smoothly at corners, settled well into constant switchbacks, and adapted with aggressive confidence to texture transitions without major protests. As such, unless your steering stutters or you startle the tires with abrupt sharp cornering, vibrations and jostles will be unlikely.
Noise: 9/10
WeatherActive left little room for complaints here. Noise-sensitive drivers will be extremely pleased with its excellent airborne control at low and high-speed rates alike, seemingly unaffected by the combined weight of passengers and cargo (500 to 700 lbs). Even our intentional trampling over sharp rocks and debris only resulted in faint protest hardly noticeable during fast-paced rides.
5. Treadwear and Tire Durability: 9.1/10
Given that WeatherActive withstood broad temperature ranges very well (both summer and winter) and suffered from no punctures over pebbles, debris, and thick mud, we could gauge how well its internal composure translates to longer usage. The excellent 60,000-mile warranty (6 years) will also settle your worries.
Scorpion WeatherActive Pros & Cons
Excellent, unbeatable dry traction
Very stable around corners
Reliable and fast steering responses
Confident in wet conditions, few hydroplaning conditions
Exceptional performance on snow and ice (even for dedicated winter tire standards)
Comfortable rides, barely any noises
Good treadwear rates
60,000-mile limited treadwear warranty
Towing beyond 500 lbs slightly affects the tire drags
Conclusion
To sum up this Pirelli Scorpion WeatherActive tire review is a true all-rounder excelling in every rated criterion. With no metrics below 8.6, it deservingly leads our entire performance test as the No.1 touring tire for SUVs and crossovers to date – a capable assistant that will surpass expectations on any on-road driving terrain you bring it to.
Pirelli Scorpion WeatherActive
PRICE
SOLD BY

Offers

In Stock

Offers

In Stock

Offers

In Stock

Offers

In Stock

Offers

In Stock
---
President & Automotive Expert at COR Wheels
Robert Herrera has been with COR Wheels for 17 years and has a great passion for the automotive industry. During his time at COR Wheels, he has driven and test-driven a variety of vehicles.
---