The number of American-based tire brands throughout history has raked beyond imagination – and yet, Cooper Tires remain one of the largest manufacturers despite the intense competition.
For a long time, it has already gone beyond the country's boundaries to resonate with millions of car and bike enthusiasts worldwide. Are they made in the USA? 
This article will dig deeper into Cooper's manufacturing, popular models, and quality reviews. Stay tuned! 
In this article:
Where Are Cooper Tires Manufactured?
Cooper's 7 subsidiaries and hundreds of facilities mostly settle in the USA and other countries, like China, Serbia, and Mexico. Among them, the Texarkana-Arkansa facility (U.S.) is the largest, producing more than 30 thousand Cooper tires per day.
1. American Plants
1a. Findlay, Ohio (Cooper Tire's First Manufacturing Plant)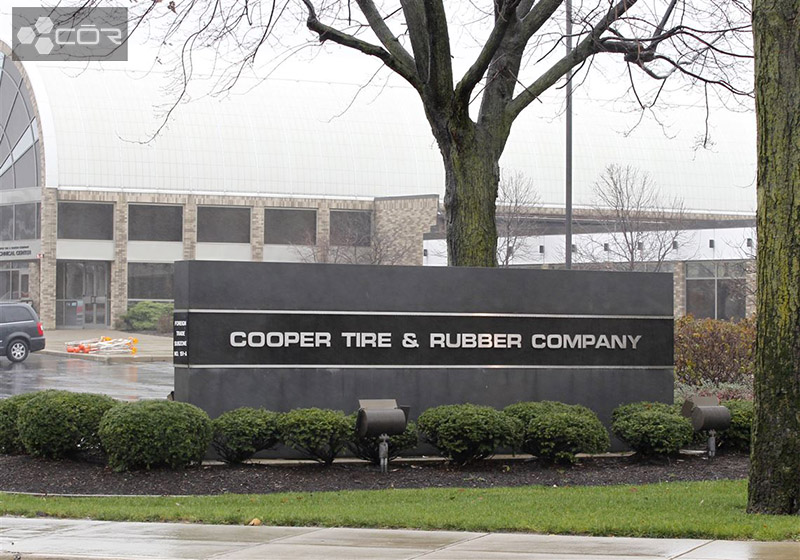 The Findlay manufacturing facility officially reached a new height in 2021, surpassing the 200-million-tire milestone since its launch in 1919. With more than 1100 workers, the plant will likely stay open – even after the Goodyear buyout.
Speaking of this joint venture, the reason Goodyear Tire acquired Cooper is largely due to the latter's impressive reputation in the U.S. – which, in turn, would also benefit Goodyear in the long run.
1b. Tupelo, Mississippi
Opened in 1984, the Tuelo plant has worked with more than 1300 employees to date, making it one of America's largest facilities (other brands aside from Cooper counted).
Along with the main manufacturing plant in Tupelo, Cooper also established another Mississippi factory in Clarksdale, where major tire components are produced.
This sets Cooper miles apart from other tire-importing U.S. brands – and hence, renders their tires more "American-styled" than ever.
1c. Texarkana, Arkansas
Cooper's Texarkana facility produces more automobile tires than any other facility on the list (which does not come as a surprise, considering its 50-year operation) and officially crossed the 400-million milestone in 2019.
1700 workers have been and are still working in Texarkana, living up to its reputation as Cooper's largest manufacturing plant.
2. Subsidiaries
Throughout its decade of growth, this American company has established seven international and national subsidiaries. The full list is as follows:
Avon Tyres: Based in the U.K. and established in 1904, Avon is among Europe's most trustable brands.
Mastercraft Tires: Mastercraft, headquartered in Ohio, USA, produces cheaper alternatives to Cooper automobile tires (despite similar technology). Their tires are tailored to light trucks, passenger vehicles, and S.U.V.s.
Mickey Thompson Tire & Wheel: Since its Ohio-based foundation in 2003, the label has garnered immense popularity among Southern Americans. It is often associated with high-quality street, drag, and truck tires.
Roadmaster Tires: Located in China, Roadmaster produces durable tires for long-haul delivery trucks and buses.
Dean Tires: Most Americans have heard great things about Dean's all-terrain, robust tires, manufactured in Kentucky, USA. Having been operated since as early as 1923, its expertise in the field is undisputed.
Starfire: Another US-based label, Starfie produces, examines, and designs every automobile tire, working quite closely with Cooper.
Dick Cepek: Durable and affordable, Dick Cepek tires can easily fit off-road S.U.V.s and trucks. And this subsidiary is also situated in Ohio.
How to Tell If A Cooper Tire Is Made In America
The fastest way to confirm whether they are American-made Cooper Tires is to look at their Departments of Transportation (DOT) alphanumeric symbol stamp directly embedded on the sidewalls. The first letters and numbers will inform you where it was manufactured.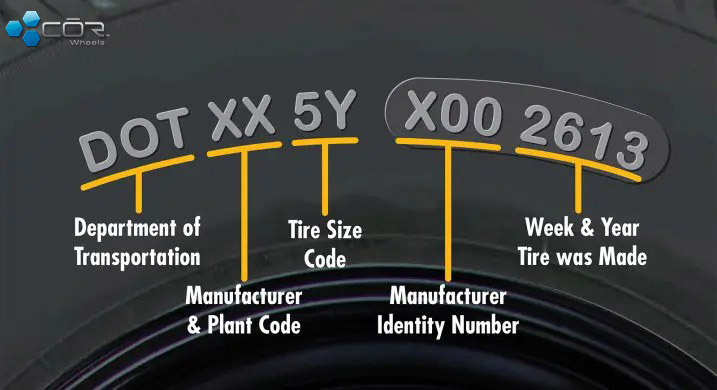 Specifically, Cooper's American plants are DOT-coded as follows:
UT: Arkansas, Texarkana
UP: Ohio, Findlay
3D: Georgia, Albany (the Georgia factory has been closed, by the way, but its tire models are still being distributed).
U9: Mississippi, Tupelo
This rule of thumb applies to all tire brands, not just Cooper Tire & Rubber Co.; simply look at the TIN (tire identification numbers), spot its first two DOT-coded letters, and search your manual or Internet guides to confirm which manufacturing plant they stand for.
See more: Michelin Tire Manufacture Date Code
What Are The Types of Cooper Tires?
Cooper tires are classified into two major groups: SUV/light truck and passenger tires. Each group continues to be broken down into smaller sub-categories for different driving purposes, such as all-season, all-terrain, off-road, etc.
Category
Cooper Tire Types
Passenger Tires
All-Season Tires
– Ultra-high-performance 
– Performance 
– Grand Touring 
– Standard touring
Snow/Winter
– Studless 
– Studded
Light truck/Pickup Truck/ SUV tires
All Season
– Sport/ Street truck  
– SUV/ Crossover touring
– Highway
All Terrain
On-road/Off-road
Traction
– Off-road maximum traction
– Off-road/ On-road commercial
Snow
– Studded SUV/Light truck
What Are The Most Popular Cooper Tire Models From All Countries?
Cooper Zeon RS3-G1, Evolution Tour, Evolution H/T, and Ultra Touring CS5 have been the all-time best sellers of Cooper for years – and will likely remain so with all the recent technology and upgrades.
Other nine popular choices are also listed here. Check them out:
1. Evolution Tour
Evolution Tour is the epitome of affordability and longevity, thanks to its unique tread designs, reinforced nylon wraps, and polyester shells. The tire works wonders on sedans and passenger cars of all levels and sizes.
Cons
Not good at snow performance
Poor grip and long braking distance on wet surface
2. Zeon RS3-G1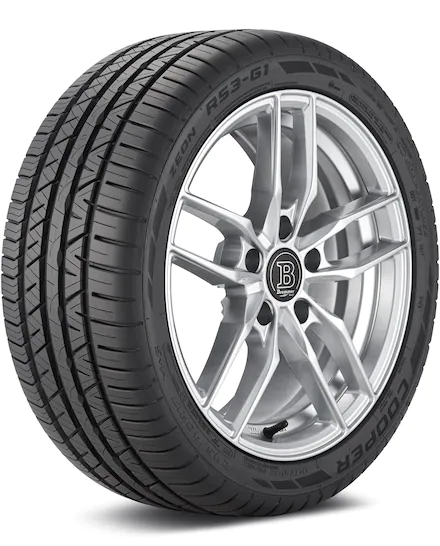 Designed for sports cars, coupes, and sedans, these quality tires impress with excellent noise reduction and cornering grip. The asymmetrical tire design and silica compound enhance slippery-road performance, aided by Micro-Gauge side stripes and grooves to improve traction.
Con
Not for snowy, bumpy terrains
3. Evolution H/T
Cooper designs Evolution H/T for crossovers and hybrids. No wonder its all-season efficiency is extraordinary – a striking balance of quiet/smooth rides, impressive longevity, and good grip.
Cons
Short treadwear warranty
Poor traction on snowy, icy roads
4. Discoverer 4S AT3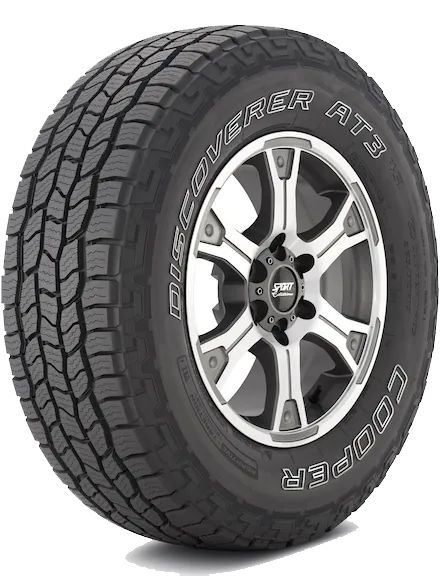 Cooper built these tires with off-road capabilities and longevity in mind. Its tread structures – aided by the AquaVac and Safety Grip channels – offer great mobility even under tough weather conditions. The durable construction and multiple ribs only add more to the tire's terrain compatibility.
Con
Not meant for rocky, muddy trails
5. Ultra Touring CS5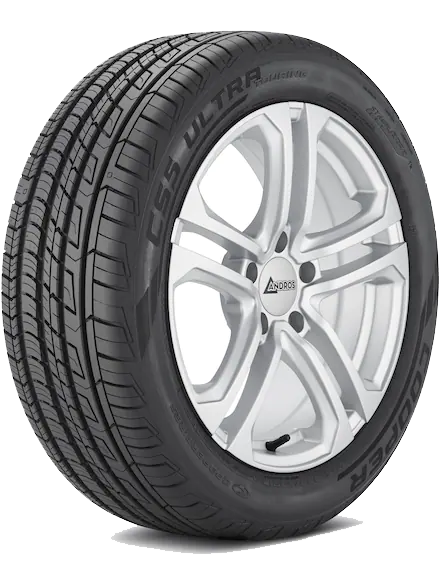 Smooth, stable, and quiet, CS5 easily sets itself apart from other same-sector light truck tires. The combined power of asymmetrical patterns and silica compounds boost both grip and water drainage during storms or heavy rains. And thanks to the Gauge-Micron-3D slots, these high-performance tires are a sight to behold in snow, too.
Cons
Noisy on rough roads or pavements
Quite soft, feel clearly bumpy over potholes
6. Evolution Winter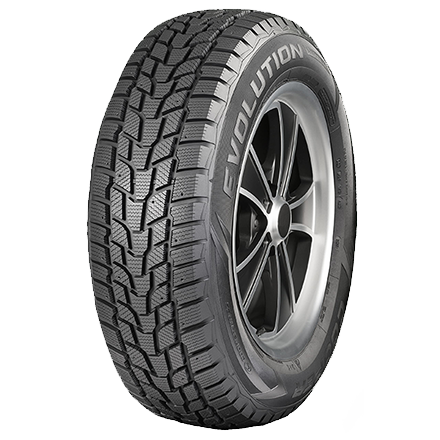 No winter tires can surpass the miracles brought about by Cooper Winter Evolution on snow-blanketed roads; the 3PMS ratings are more than enough proof of its excellent grip and improved traction.
With stiff, wide tread blocks, rivet holes, and proprietary compounds, Evolution Winter rolls around gracefully – as if it has always belonged in the snow!
Con
Inferior dry handling
Quite hefty price
7. Adventurer H/T
Adventurer H/T is everyone's trusted ally in both dry/wet conditions (though it isn't exactly recommended for thick ice and snow). The rubber-silica shells and R-tech skirts deliver with ease at rough corners and terrains, enhancing your steering system.
Cons
Noisy on pavements and rough roads
Not for icy, snowy conditions
8. Adventurers Tour
As an SUV-oriented tire, Adventurer Tour lives up to the moniker "Adventurer" in its name: the Stabilledge technology easily navigates around low-traction terrains, while the ZigZag Micro-Gauge Sipes keep the tire straight even on wet roads. The perfect formula for an exhilarating road adventure.
Better yet, a wear-square monitor system is included, which helps forgetful drivers track down their tire usage.
Cons
Not very responsive
Long braking distance on ice
9. Discoverer AT3 XLT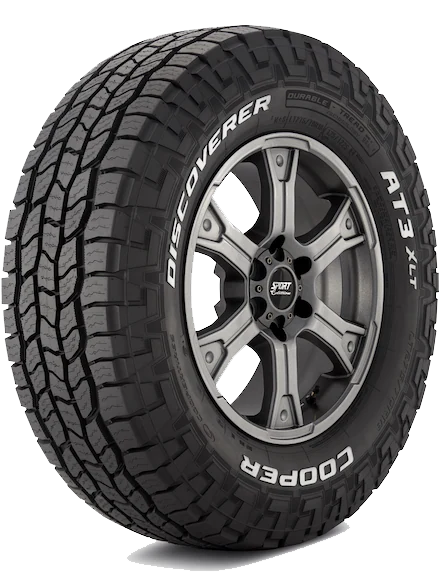 Drivers of commercial trucks seeking high payload capacity should definitely consider Discoverer AT3; its superior performance is buffed by Even Wear tech, solid drag shoulders, and premium tread layers that repel rock and gravel on dry surfaces.
Cons
Annoying noises on rough roads with large potholes
Lack traction on icy roads
10. Evolution M/T
People engaged with rugged terrains on a daily basis are the main demographic of Evolution M/T tires. Their Mud Slinger and Earth Digger modes lend immense support in muddy handling, while the robust structure and stone protective barriers ensure your car can withstand challenging off-road paths.
Cons
Become noisier at higher speeds
Below-average wet traction
11. GT Cobra Radial
With key tire features such as extensive cornering, handling, braking, and well-calculated ratio, Cobra Radial is a fighter in all climates and weather conditions. The unique lettering also adds to the good look of this American tire.
Cons
Not excellent on heavy snow conditions
Sometimes lose traction during cornering at high speeds
12. Zeon LTZ
People have gone crazy about Zeon's ground-breaking designs for good reasons: they combine street performance (often seen in all-terrain sport pneumatic tires) with remarkable constructions and aggressive tread patterns to provide both grip and eye-catching aesthetics.
Cons
High price
Poor handling on ice
13. Grand Touring CS5
The Grand Touring tires are a match made in heaven for minivans, crossovers, SUVs, and passenger cars, delivering amazing performance for day-to-day driving.
Their latest upgrades offer four times more silica than other models, which boosts the tires' all-terrain compatibility and levels of quality to new heights.
Cons
Subpar temperature rating
Noisier at high speeds
Does Cooper Tire Have Any Drawbacks? 
Yes. The brand has still been struggling to solve its sidewall issues. 43,000 tires were recalled from all distribution centers and subsidiaries due to customer reports of sidewall bulges and separations.
Cooper vs Michelin: Which Is Better?
Cooper is good, but Michelin is better. While Cooper still struggles to resolve its sidewall issues and faces certain struggles with rough corners, Michelin excels in almost every aspect and is lauded by millions as the largest tire manufacturer to date.
However, the charges of Michelin tires are off-the-roof, which partly explains why many still turn to Cooper Tires and its competitive price at the end of the day.
Conclusion
With seven subsidiaries, three American plants, numerous foreign facilities in dozen countries, and more than 13 different tire types, Cooper Tire & Rubber company is still doing well in its own game. Fans cannot wait to see the new technologies and upgrades the brand plans to introduce to its future automotive products.
See more: What are tires made of?