As one of the most inclusive brands on the market, Walmart staff covers most parts of a typical car maintenance schedule – including oil changes.
Their services and prices change over the year, which prompts us to craft this guideline to update Walmart oil change prices in 2023 for beginners. Keep scrolling!
In this article:
How Much Does Walmart Charge For An Oil Change?
The oil change pricing at Walmart ranges from $24.88 for pit crew oils, $34.88 for standard oils, $44.88 for high-mileage and semi-synthetic oils, to $54.88 for full synthetic oils, depending on your requirements and oil types.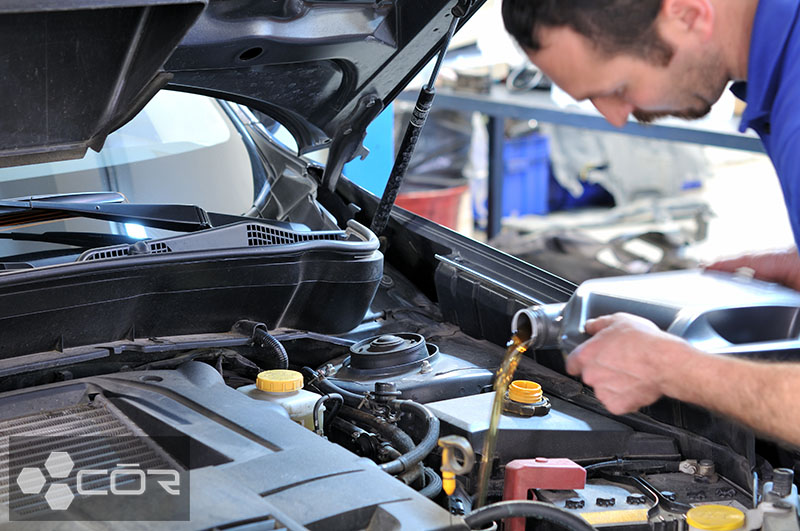 Each type of oil change package delivers different services and extra benefits, so choose yours wisely.
Here is a quick breakdown of each oil change option:
Pit Crews Oil ($24.88)
Aside from 5-quart conventional oil change (10w30, 5w30, or 5w20), Pit Crew also offers other follow-up services:
Battery performance checks
Chassis lubrication
Oil filter
Tire pressure adjustments
Standard Oil ($34.88)
The standard option covers every Pit Crew service, along with windshield interior vacuuming and exterior washing. Aside from that, the mechanics will also inspect:
Wiper blades
Washer fluid
Car lights (taillights, brakes, signals, headlights)
Tire pressure
High-Mileage Oil ($44.88)
Tailored for cars with over 75,000 miles of mileage, this service offers 5 quarts of semi-synthetic oils/high mileage oils – along with all offerings of the standard oil change package above.
This oil can ward your engine off oil leaks and burn-off as well as prolong the engine lifespan.
Semi-Synthetic Oil ($44.88)
It offers 5 quarts (maximum) of semi-synthetic oil that satisfies new car and Dexos specs, along with all other standard package features. Of course, this oil type grants your motor superior protection.
Full Synthetic Oil ($54.88)
Quality-wise, Walmart full synthetic oil changes live up to their prices with the best engine protection and extra additives to optimize engine performance
How to Schedule An Oil Change At Walmart Auto Care Center?
There are two ways to go about it: through phone numbers or in person. The latter will be the better method if the Walmart branch is close to your residence.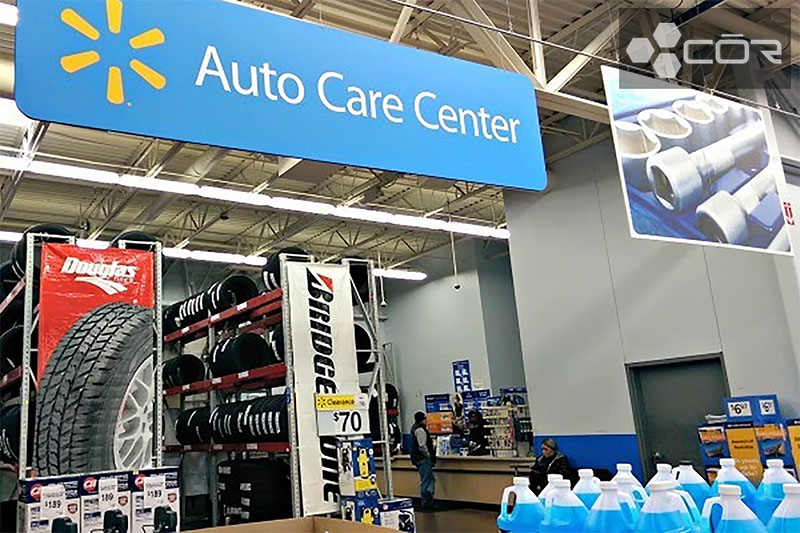 1. Via Phone Number
Step 1. Use Walmart Auto Finder or Google to locate a suitable branch. If needed, enter the state's zip code (for instance, Washington's zip code runs between 98001 and 99403) to yield more relevant results.
Step 2. Once settling with a store of the closest distance, hit "Store detail." Its phone number and address will be shown on the screen. Near the bottom also displays the shop's opening hours!
Step 3. Press the phone number to contact the shop's representative and schedule your appointment. Straightforward, right?
2. In Person
Step 1. Use Auto Finder or Google to locate a store (the same as instructed above).
Step 2. Visit the shop in person and speak to its representative. Negotiate until you can find a good time and date for your oil change appointment.
Specify clearly all the required services for your car (is there only oil replacement, or do you also need other maintenance tasks)?
Step 3. And, of course, do not forget to give them your phone number; that way, they can contact you instantly if there are changes.
What Are Walmart Oil Change Hours?
Walmart auto care centers generally operate from 8 am to 6 pm most days (Monday to Saturday). Sundays are slightly different, by the way. Specifically, the auto center only opens until 5 pm on Sunday to give the staff and technicians more weekend rest.
It seems many people keep forgetting about that and still visit the store at half past 5 or 6 p.m. on Sundays; I suggest noting down the schedule to avoid wasting time for nothing.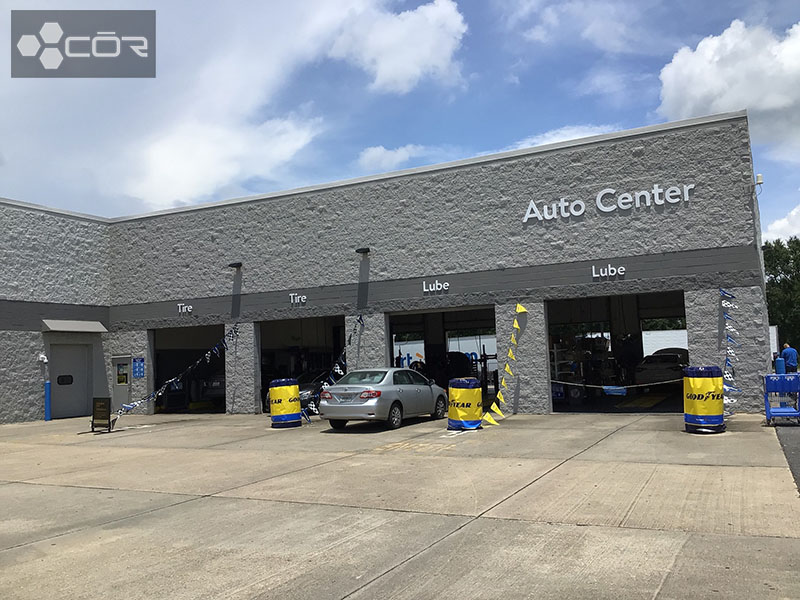 Also, remember that different locations may have different working hours, influenced by external factors such as individual policies, local regulations, and customer demands (for instance, stores in regions with relatively few cars or motorbikes can choose to close at 4 pm.).
So before leaving your house, always check the center's exact working schedule (either on their official website or via phone calls).
What Is Involved In An Oil Change At Walmart?
As previously mentioned, oil changes often arrive with other follow-up services as well, such as battery performance checks, chassis lubrication, and tire pressure adjustments (Pit Crew oil change); inspection for wiper blades, washer fluid, car lights, and tire pressure (Standard, High Mileage, and Power/Performance package).
Refer to the previous section about the Walmart oil change cost for a more detailed breakdown.
On another note, different Walmart centers might use different methods to drain your old oils. For instance, some stores use extraction tools to suck the oils out through dipstick tubes. Meanwhile, others stick to old-fashioned solutions: getting below the car, removing the plugs, then draining the oil.
The latter (traditional methods) is obviously more time-consuming; for those with little free time or tight schedules, remember to confirm this matter with the Walmart center of your choice.
Is Walmart Oil Change Worth It?
Yes, it is worth it. Walmart has received numerous positive reviews for its oil change services due to the low price, fast working speed, and flexible working schedules.
Still, bear in mind that their staff is not always professionally trained, and there is some negative feedback about the customer services from certain branches.
1. The Pros
Cheap Price
Walmart's purchasing power is undisputed. It purchases oil supplies from numerous manufacturers and labels at an extremely competitive price compared to other automotive chains, which makes it an all-time favorite for tight-budget families.
And it is not just oil; the same sentiment applies to other car products as well. Do not be surprised if your purchases at Walmart are charged 20% or even 30% lower than in other places.
Fast Working Speed
Working efficiency is another strong point of Walmart staff – getting everything done in 30 minutes; the oil change procedures are streamlined and quick to ensure little wait times.
Not only does that save you tons of wasted hours, but it also helps in price reduction; after all, the labor hours are significantly less than in other stores, resulting in much lower pricing.
Great Accessibility and Flexibility
Even non-drivers should be familiar with Walmart, a brand with decades of reputation. Its branches reach all corners of the country, making it a breeze to find one near your residence – no matter where you live!
The extended, flexible working hours make things even better: the staff works non-stop from day to evening on both weekdays and weekends.
You can also schedule appointments ahead and choose a day and time best suited to your availability – a wonderful option for people with limited time or busy lifestyles!
2. The Cons
No Training
At the end of the day, do not forget that Walmart has never been exclusively revolving around car services; it also seizes a spot in other marketing fields.
Hence, in some Walmart stores, the staff working on your car is not professional mechanics or technicians; they are just regular Walmart employees assigned to help you with your automobile problems.
While that has never bothered Walmart's loyal fans – since these employees still do a generally good job – I totally understand if some customers still feel a little irked by the lack of professional training. After all, who doesn't want their cars to be taken care of by experts?
Complaints About The Staff's Attitude
To clarify: this issue happens with almost any other automobile chain, not just Walmart.
Also, these complaints do not necessarily apply to every Walmart store; with more than 4500 branches across the country, monitoring the attitude of every SINGLE staff is impossible!
Other Additional Services At Walmart Auto Service Centers (Beside Oil Changes)
For those who need more than oil services at Walmart auto center, no worries; a wide variety of options is available:
Tire services: tire rotation/ tire balance/ flat tire repair/ tire installation
Battery testing/ installment/ corrosion treatment/ replacement
Valve stem installation
Set up for cabin filters/ fuel system/ wiper blades/ headlight/ air filters
Lubrication/ Lube services
Lug nut replacement
Conclusion
With a flexible and broad pricing range, you can have your precious car taken care of from head to toe at Walmart.
Aside from tons of benefits, the center still has several aspects that need improvement. Consider the pros and cons carefully, and write to me if you still need help.