When you buy a new tire, set more budget than the tire price itself. That's because you have to pay for extra things like mounting, balancing, or wheel alignment; the final expense can be any driver's nightmare.
However, some vehicle owners overcame their fears when they found Walmart. Affordable prices, professional auto technicians, and attractive sales promotions are what you can expect from this auto service. So how much does Walmart charge to put a tire on? Scroll down for our tire installation guide.
In this article:
How Much Does Walmart Charge To Install Tires? Is It Worthy?
Coming to Walmart with the intention to install your tire, you should prepare at least $15 for ONE tire, meaning $60 for all FOUR. This price tag is much more economical than other suppliers, cutting down about 50%.
And by "at least," we mean your service doesn't come with a special road hazard warranty, which some consider a necessary evil. The good news is that whether you buy tires from Walmart or not, they still offer tire installation service but with a $10 extra fee for each tire. This price holds true in all US states except for California.
Some people joke that Walmart expects customers to shop at its nearby stores while they wait for the automotive service. This way, it generates more revenue, so this business philosophy becomes the motto for a cheap Walmart tire install cost.
Whether this myth holds, you will find affordable repair and tire maintenance here. The final price depends on what you opt for, but generally, you do not have to pay for an arm and a leg to get your single tire installed. Here is a full price list of each tire service for your reference.
In case you wonder whether these special offers are worth your trust, take a quick rundown of three reasons below (which we will come up with detailed explanations in the following sections):
Economical services compared to other providers
Cater to all major brands and sizes
Great warranty policy included
Two Special Tire Installation Packages At Walmart
Basic Package
This option provides essentials care for all four tires, including:
Tire installation and mounting
Installation of valve stems.
Tire balance and nitrogen tire inflation after 7,500 miles of use
Rotation for 50,000 miles
TPMS service
Lug re-torque every 50 miles
This basic package costs $15 per tire if you buy from the official provider, while the customer has to pay an additional $10 for other products. Online orders may pay a little extra cost, but this is confirmed. Anyway, visit the Walmart Auto Care Center with tires and receipts to get an accurate quote.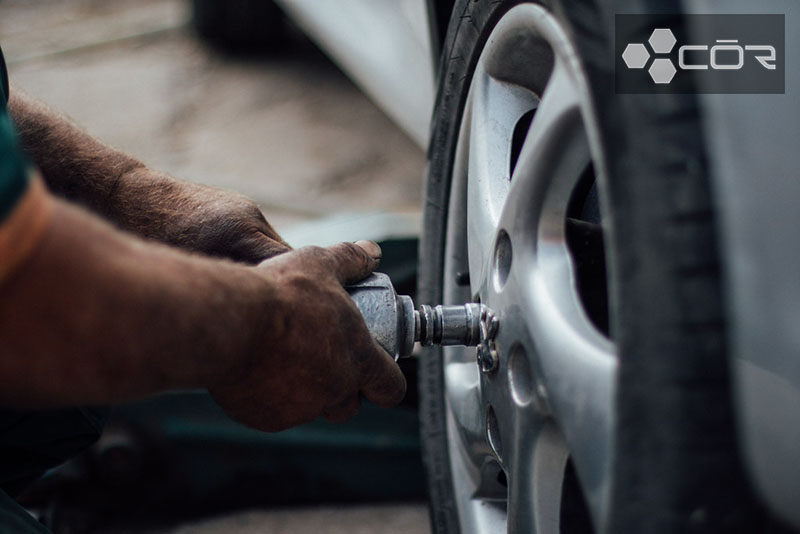 Value Package
This automotive service includes everything you get from the basic package (except nitrogen inflation) and adds a Road Hazard Protection Warranty. Besides, it offers to repair flat tires and other technical problems related to thread deficiencies.
The mechanics do their best to provide a safe and effective repair solution. Otherwise, the vehicle owners benefit from a free tire replacement. Remember that your items must meet the terms for application – the tread condition should be at least 75% of the original.
On the downside, this limited option is only available on Walmart products. In other words, you cannot sign up for it even if you are willing to pay $25.
Why Should You Visit Walmart Auto Center?
Good Price
One essential tip to reduce additional costs is to buy tires at the official stores of Walmart. Every tire sold usually comes with an attractive discount. Not surprisingly, you get a $30 price off after paying and having the items installed afterward.
However, sale promotions are not uniform across all brands, sizes, or styles. Therefore, please read the rules carefully before going to the cashier.
Additionally, a low Walmart mount and balance cost make it an ideal option for low-budget drivers. The high demand leads to a long queue, and you cannot change the tires immediately. It is best to book an appointment slot one day or more in advance to save time.
Look at the detailed comparison below, and you'll know why Walmart always comes out on top for the cheapest tire installation.
| | | | |
| --- | --- | --- | --- |
| Service Providers | Tire Installation | Rotation Service | Flat Tire Repair |
| Walmart | $15 | $5 | $15 |
| Costco | $18.99 | $18-21 | $18.99 |
| Pep Boys | $15.73 | $14.99 | $19.99 |
| Firestone | $65 | $9.99 | $20 |
Service Available For All Tire Brands
Despite the tire deals, you do not have to shop at Walmart to experience its Auto Care Center. This sets it apart from other retailers in the market. For example, Costco tire buyers are frustrated as the company's policy states that buying Costco tires is a must before using any of their services.
To encourage visitors to engage in retail and auto shops, Walmart implements discounts that enhance customer experience satisfaction even better.
Warranty Policy
If you regularly drive on rough terrain, equip your vehicle with Road Hazard Warranty – an insurance policy against tire wear and tear and damage. Walmart aims to save car owners who often perform tire maintenance and repairs from bankruptcy. It makes sense in terms of the cost-effectiveness and longevity of the vehicle.
This policy comes in two varieties: full and restricted coverage. Your tires receive comprehensive care for any damage with the first term, while the second only compensates for repairs up to a specified amount.
You should also consider a battery performance check in 30 days from this provider. A free replacement is made for any damage within 2 years from the tire purchase as long as you do not take out the battery yourself.
The guarantee even doubles if you buy the products of this service provider. For example, a valid purchase invoice entitles you to replace an old tire pressure gauge with a new one within 3 years. Plus, you get the Road Hazards Warranty without paying a penny for sets of 4 tires from Walmart.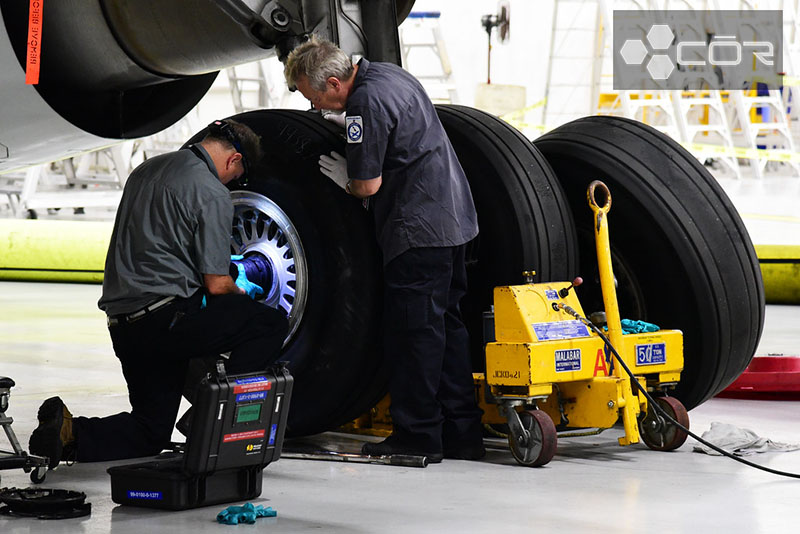 A Quick Glance To Other Tire Services
Valve TPMS/Stem
These tire pressure monitoring systems have much to do with maintaining a smooth ride. Their responsibilities include reading air pressure and temperature and refilling air if necessary. Whenever you fail to handle the valve stem and TPMS installation, book an appointment at Walmart now. Note that your bill does not include auto components, only labor costs.
Lug Nut Replacement
When you lose a lug nut without attention or these tiny parts suffer from damage, visit Walmart for a trusted replacement. Even when these scenarios do not happen, your vehicle needs a new set every 5-10 years. Fees per tire start at $3.5 but increase depending on vehicle type and product quality.
The technician first checks the condition and instructs you on what to do. It is worth mentioning that you must spend more to ask for the installation. If the professionals break or strip the nuts, you get a free replacement as compensation.
Rotation
This practice contributes greatly to the long life of the tire. You have two ranges of services: individual or lifetime. Needless to say, the second option wins the hearts of many due to its economy and efficiency. This is especially beneficial for vehicles that require a special pattern or often move on dirt roads.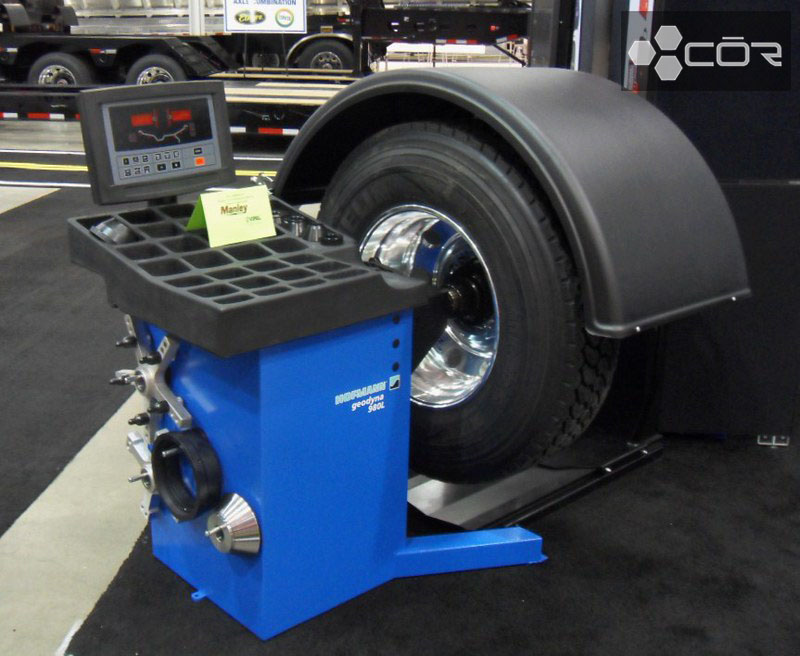 Mounting
The mounting cost varies depending on the tire and rim, but it is a cheap service at Walmart compared to the rest of the market. The auto technicians complete the basic installation in the blink of an eye, thus saving you time. The wealth of experience enables them to take the necessary steps without removing the tire from the rim.
Flat Tire Repair
Walmart was one of the first to offer this care for the tires. It charges $15 basic service for tubeless items or about $12 for the rest. The best part is that your payment often includes tire repair or thorough consultations for irreparable damage.
How To Get The Best Deal For Your Tire Installation Package
First, do a thorough Internet search to develop a smart to-do list. An important start is knowing what's needed for your vehicle.
You can contact certified auto care technicians for helpful consultation. Another way is to access the "Tire Finder Online Tool" on the Walmart website. In the main interface, enter the car specifications as required and wait for a list of the cheapest options.
Having an economic item, prepare for its installation. Not many people know that Walmart enforces a price match guarantee policy. It means stores are willing to match prices with competitors if the customers provide accurate proof of the lowest price.
If this approach does not work out at your location, feel free to speak directly to the technician about your low-budget requirements. They can give you some good current offers, especially on seasonal sales.
Last but not least, take advantage of discounts and coupons. Walmart regularly announces on its official website for limited-time bargains, and the early bird catches the worm. It will help if you become a loyal follower on its social media platforms, especially during busy months such as April or October.
How Long Does It Take For The Basic Installation Service?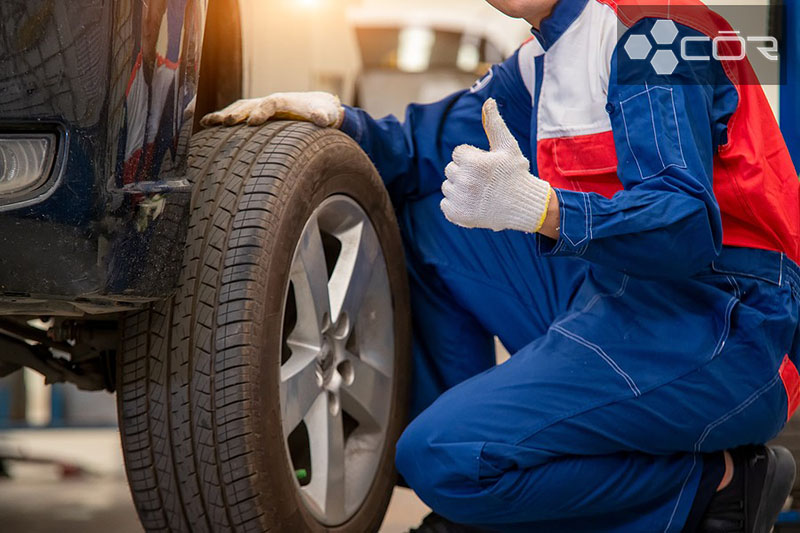 Customers rarely wait more than 60 minutes to drive their cars away.
Tire installation service depends on many factors that make it difficult to give an exact answer. For example, the large size of a truck or SUV consumes mechanics extra time due to their weight and bulky design.
Besides, the experience and skills of the person in charge influence your waiting time. On the bright side, you can expect qualified assistance at Walmart. Though you have to pay more, auto service at the tire center takes place many times faster than DIY.
FAQs
Will I Have Free Installation If I Buy Tires At Walmart?
Unfortunately, no. You can only benefit from some discounts on the tire installation package. However, it sometimes delivers special offers or additional services for its official products.
Are Walmart Tires Worth Your Money?
The big answer is always YES. It provides a wide variety of high-quality items of different brands and sizes at a competitive price compared to other retailers. Another plus point is that its large store network serves you seven days a week.
Does Walmart Install Tires Ordered Online?
Absolutely, yes. Feel free to set the delivery address right at Auto Care Centers, call customer services to inform and schedule an appointment time, and drive your car here.
Conclusion
Walmart tire install price is the icing on the cake for low-budget people. Finding such a cheap tire installation for your vehicle is almost impossible. Of course, a large corporation like Walmart deserves your trust for the quality, be it basic auto maintenance service or thorough vehicle inspection.
See also: