Oil change is not an expensive service for conventional cars, but vehicle owners always want to visit reliable automotive centers that help them save as much as possible. Then come to Midas – a chain store with quality and price balance. So what is the Midas oil change price? Scroll down to learn!
In this article:
How Much Does Midas Oil Change Cost?
The base charge for an oil change at Midas is $29.99 for conventional motor oil. When customers ask for high-mileage motor oil, the price jumps to $59.99. The most expensive option is Midas full synthetic oil change price, which costs $69.99.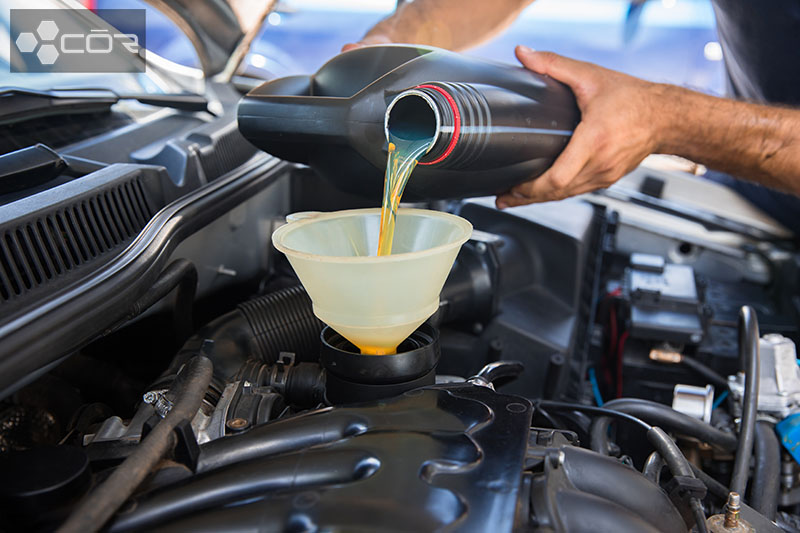 For conventional oil: It is a mixture of crude oil and a variety of additives, so it only provides mid-level lubrication and a performance boost.
For high-mileage oil: This type of oil offers anti-wear additives to enhance engine protection for cars driving over 75,000 miles.
For synthetic oil: Synthetic ingredients and premium additives result in a uniform molecular structure for significant benefits.
However, your final payout may be higher than listed for a wide range of factors, such as engine oil capacity, labor charge, or location. For example, Midas maintenance service centers in the suburbs may charge lower fees than major cities.
Experienced mechanics may also discover a few technical problems with your vehicle during servicing. As a result, they recommend additional services or auto repairs that add extra cost to your bill. The longer your car stays in the shop, the higher the labor fee.
Why Is Midas An Ideal Place For Oil Change Service?
Midas has a wide range of centers nation-wide, along with its well-trained mechanics and high-quality oil. The supplier also offers a lifetime warranty and some free checkups for your car.
A Wide Network Of Store
Midas Inc is a chain of automotive service centers belonging to TBC Corporation, a major North American marketer of replacement tires.
It has expanded its network to more than 2,300 locations across the United States. Thousands of franchises in Illinois and Itasca allow easy access from everywhere.
Well-Trained Mechanics
The mechanics at Midas are known for their wealth of expertise and experience. We've always received expert advice on what will happen with our vehicle.
They checked the vehicle's current health and compared it with factory specifications to recommend excellent options for us. Technicians never apply lubricants until your suspicions are gone. Certainly, we get the greatest value for what we have spent.
All technicians receive Auto Service Excellence (ASE) certification from the National Institute of Automotive Service Excellence. This means the guarantee of working energy to deliver good benefits to customers.
Streamlined workflow promises quality output, while skilled engineering allows staff to fulfill their responsibilities in a limited time.
Free Vehicle Check Involved
You get a free Midas Touch Courtesy Check when you pay for the oil change. During the main job, the experts simultaneously inspect your vehicle inside out for potential damage.
They also perform visual checks on important fluids in the car and what's under the hood. The mechanics then explain the current condition and suggest other critical services, if any. It is up to you whether or not to proceed with these recommendations.
Lifetime Guarantee
Midas was the first auto maintenance company to issue lifetime warranties. The parent company considers this strategy a token of gratitude to its customers and an effective way to enhance their satisfaction.
Tips To Save Money At Midas
Despite the competitive rates at Midas, this provider is willing to offer many discount coupons to cut even more money. Who could refuse this kindness?
These oil change coupons are usually available on their official website on a regular basis. Go to www.midas.com, enter the zip code, and search for promotions for your locality. (https://www.midas.com/coupons.aspx)
Some are available at all Midas care centers across the United States. However, these awesome deals come with a limited validity period. Remember to take advantage of them when allowed to reduce your payout.
You can also enroll in their maintenance plan for better pricing.
How Long Will An Oil Change Take At Midas?
Thanks to the expertise of the mechanics and the advanced technology employed, an oil change at Midas usually takes no more than 60 minutes, including a comprehensive inspection. However, the exact time varies depending on the conditions and the business at your arrival.
The good news is that you can save a lot of time by making an appointment in advance. Walk-ins often get stuck in a long queue, thus prolonging their time at the service station.
FAQs
How Long Can You Go Without An Oil Change?
Cars with conventional oil often last 5,000 – 7,500 miles before an oil change. Unexpectedly, synthetic oil allows drivers to extend the interval to 10,000 or even 15,000 miles.
Who Makes Midas Oil?
Chevron Caltex is responsible for Midas oils.
Is Midas Liquid Gold Oil Good?
Undoubtedly, YES. There are three options, SAE40, 15W40, and 20W50; all guarantee a high mileage.
Conclusion
Midas synthetic oil change price costs 2-3 times more than regular options. On the bright side, it significantly benefits your engine performance. So is it for your vehicle? Weigh up your budget or consult with Midas experts to make the most out of your investment.