Oil changes are one of the most important automotive maintenance processes that need to be done. It can save you a lot of money in the long run (from fixing further entailed damage) and help you stay safe on the road.
However, not all automotive service providers are created equal, as some larger auto service providers and popular services might charge too much or take too long to complete the work. What about Mavis? Here's the Mavis tire oil change price.
In this article:
What Are Mavis Oil Change Prices?
Mavis Synthetic Blend oil change price is $29.95 compared to $19.95 for regular oil. However, if you opt for full synthetic oil, you will need to pay around $64.99.
Additionally, you can benefit from the $10 in savings coupons offered on any change of conventional or synthetic oil. This price makes Mavis one of the most affordable auto service companies on the market.
Still, notice that the cost may fluctuate due to your car type, operating model, location, and the time you come to the tire stores. Mavis occasionally charges more for their oil-changing service, probably because they tend to receive a lot more bookings at certain seasons of the year.
Also, the choice of the proper type of oil change for your car will affect the final expense. The best deal is, the Mavis Tire Express team will also change your oil filter and guarantee that your automobile is safe to drive.
Why Should You Get Oil Change At Mavis?
According to Mavis Tire & Brakes' recommended oil change technique, all old motor oil is salvaged and recycled in a way that is both secure and considerate of the environment. They'll change your filter and the quality of oil following the manufacturer's recommendations.
Additionally, a free safety inspection is provided. You can trust Mavis's service quality to replace the auto oil correctly. Their quality and environmentally friendly service will save you a ton of time and hassle for an economical investment.
How Long Does It Take To Have An Oil Change At Mavis?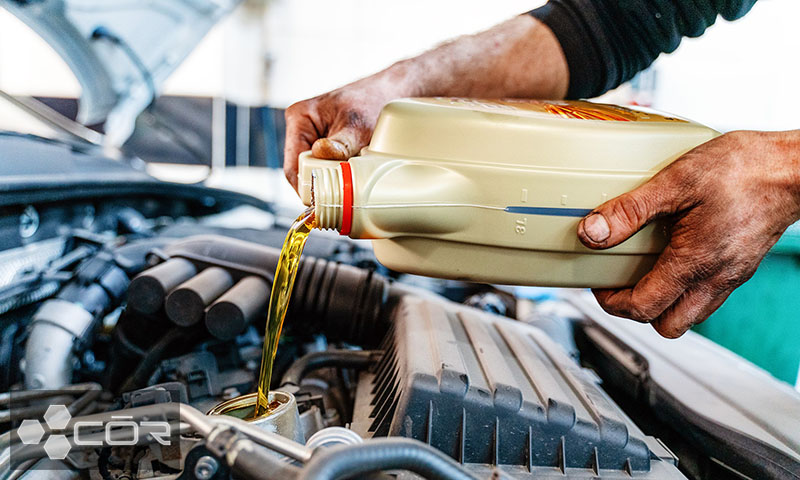 Most of the time, changing your oil should take 30 to 40 minutes. Remember, though, that the tire business can be busy on occasion. Because of this, it can take longer than an hour, even when you have a time slot with this tire center reserved.
When you head to this oil change provider, they will give you a rough estimate of how long the process will take. They do have outstanding customer service with waiting rooms at most of their centers, giving you a more efficient service as you can hang around and wait for the auto repair experts to carry the job.
How To Make An Appointment For An Oil Change Service At Mavis
Automotive service centers are quite busy so we suggest you schedule oil changes online. This will cut down lots of time in the waiting line. Here is how to do it.
Step 1: Visit the scheduling website.
Step 2: Enter the zip code of your area.
Step 3: Select the care service you want. Click on "Proceed."
Step 4: Pick the date and the store you want to get it done.
Step 5: Put in your phone number and email address so they can confirm the reservation. And you are done!
How To Get An Oil Change Discount From Mavis
Here is some good news for limited-budget vehicle owners: there are numerous ways to save money on oil changes at Mavis Tires & Brakes. Below is a list of all the ways to help you get great deals at Mavis Discount Tire.
Check out their coupon page: The page will give you information on the most recent special offers and discounts.
Follow them on social media: On its Twitter and Facebook sites, Mavis Discount Tire frequently announces special offers to its followers.
Check them out on Amazon: Products from Mavis Discount Tire retail stores are available on this site for discounted pricing, and Prime subscribers can get free shipping.
Shop used products of Mavis on eBay: If you are having trouble finding a good deal elsewhere, it can be worthwhile to search eBay for pre-owned Mavis Discount Tire items.
Signs Indicate Oil Change Needed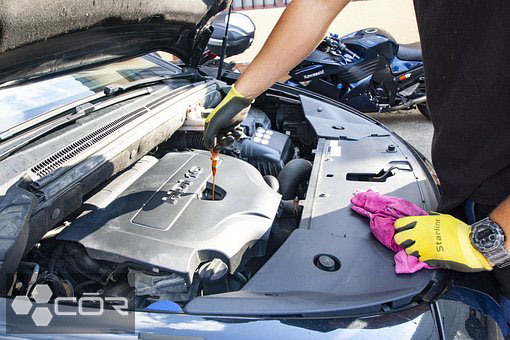 Below are some of the signs indicating your beloved car needs an oil change.
Passed Safe Zone
The 3/3 rule (3 months or 3000 miles) is the safest and most efficient way to ensure that your car lasts a long time and has few minor repairs over the course of its lifetime. Almost all owner's manuals and tire engineers advocate this interval.
Illuminate Check Engine Light
Your car will give you this clearest warning if there is a problem with your oil. When there is insufficient oil in your system, your car's oil change light will come on. You can also do a safety check of the dipstick to ensure this is the culprit behind your engine light illuminating.
Engine Noise
Oil greases metal engine components, cushioning their contact and promoting the engine quietness. When the car oil isn't functioning as its best, you will soon notice an unpleasant sound.
In worse cases, some rumbling or banging noises will arise, telling you that the engine is ruining itself slowly because of insufficient oil.
Oil Smell
Oil spot leaks are frequently indicated by the smell of oil inside the car. The car may be overheated when you can also smell exhaust fumes or gasoline. You should set up maintenance right away, regardless of what.
Dark Oil
Clean oil has an amber tone and is just barely transparent. It darkens and fills with debris gathered from the engine as it is utilized. Since it won't be visible when this starts to occur, you must be watchful and check the oil at least once every month.
Excessive Mileage
Consider whether an oil change is necessary sooner than usual if you've driven a lot of miles recently. Although every car is unique, most require a change every 3,000 miles. For new standard vehicles, oil changes are typically necessary every 6,000 miles.
Frequently Asked Questions
Is An Oil Change Necessary?
Yes. You can restore your car to a new condition by changing the oil. If you don't change your oil frequently, your engine will experience problems. Thus, it would be best to have a professional automotive tire technician perform the task after every 3,000 – 6,000 miles.
Does Mavis Have Discounts For Students?
No. Unfortunately, Mavis Tire Wholesale doesn't provide a student discount. However, you can still apply the methods mentioned in the above section to get the best deal and save money.
Will Mavis Solve My Oil Leak Problem?
No. Mavis Tire Express Services is an American chain that specializes in oil changes and tire replacements. Still, it is not an automotive repair chain, although the store does sell car parts. This implies that Mavis firm is unable to repair any potential leaks in your car. They can let you know when your oil leaks, but you'll need to go to an automotive repair shop to have it serviced.
The Bottom Line
Mavis synthetic oil change price is considered quite low, and they charge even less for conventional oil. And you should never doubt the quality of their service. This makes them the go-to option among major brands you can find.
Since this maintenance is essential to keep your car in good condition, do not forget to get it done routinely in a reliable auto repair shop.
See more: Does Costco have air for tires?