Besides being a tire retailer, Firestone is known for its chain of auto service centers across the United States called Firestone Complete Auto Care stores.
These locations offer a wide range of auto repairs and maintenance, such as wheel alignment, transmission fluid exchange, vehicle inspection, or oil change. For those wondering about Firestone oil change prices in 2023, you've come to the right place. Scroll down to learn in detail!
In this article:
How Much Does Firestone Charge For An Oil Change?
The average cost for an oil change at Firestone starts at $29.99 for the conventional type. A full-synthetic oil change usually costs you $49.99, while the high-mileage option is slightly cheaper at $39.99. Your car size and the store location also determine the exact price.
Overall, Firestone's regular price is average among all popular auto repair services in the industry. Be aware that your bill includes other costs such as labor, disposal, or additional maintenance.
Factors That Influence Firestone Oil Change Price
Type Of Oil Change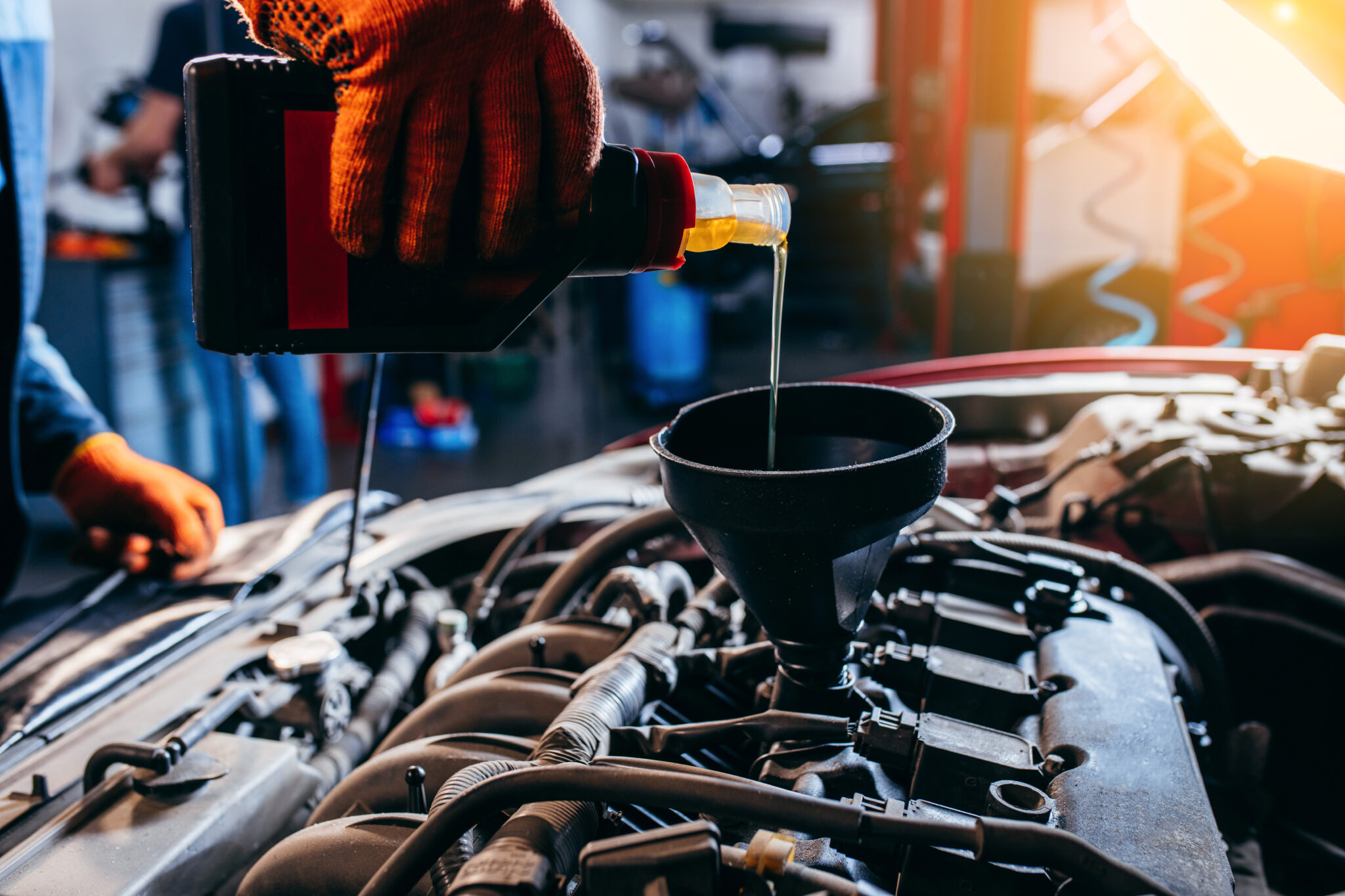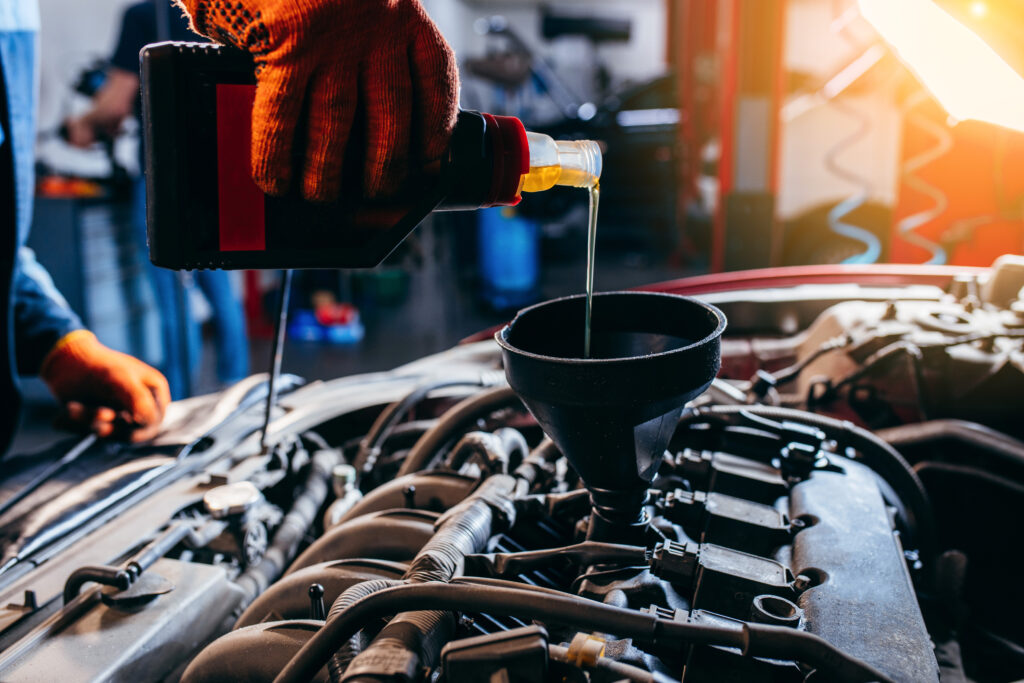 As you have seen above, the type of oil used makes up the majority of your payout and hence greatly affects the accurate pricing. The products available at Firestone include:
Quaker State Conventional Oil
Pennzoil High Mileage Synthetic Motor Oil
Pennzoil Gold Synthetic Blend
Pennzoil Platinum Euro Full Synthetic Motor Oil
Each option represents a type of motor oil with different properties and benefits. Cheapest choice – conventional oil only serves basic lubrication and protection. In other words, it is suitable for light-duty engines or cars with low mileage.
On the contract, high mileage motor oil adds additives to strengthen older vehicles with over 75,000 miles. It also partially solves the problems of emissions and leaks.
On a larger scale, the full synthetic motor oil stands out the most for those who drive high-performance cars. This option increases horsepower and improves fuel efficiency. Its other great benefits are its capability to prevent sludge build-up, increased viscosity stability, and thermal breakdown and corrosion resistance.
Synthetic blend oil change serves the best of both worlds as a cross between the cheapest and the most expensive options. It inherits the outstanding properties of full synthetic oils but costs less.
Customers are free to choose the oil type according to their needs with the thoughtful advice of Firestones staff. Notice that the Firestone full synthetic oil change price is often 2-4 times higher than the regular ones.
Car Size And Age
The structure and design of your vehicle involve the final payment value. For example, diesel engines often cost more than gasoline ones. On the other hand, newer cars with upgraded technology require specialized tools and labor-intensive work for maintenance, thus increasing charges.
The amount of oil required for the entire vehicle also determines the average price. Cars with a three-quart tank are never on par with those featuring a capacity of up to 12 quarts. The standard package only covers 5 quarts of oil, so you must pay extra for the excessive fluid.
Oil Filter Type
Firestone's service includes an oil filter replacement at your request. Depending on the styles and functions of the new unit, customers have to pay different fees.
Most auto mechanics prefer cartridge filters to save money in the long run. This option features a built-in replaceable component, allowing the installation of a single new element instead of the whole structure.
Mileage
If you have extended the interval between two oil changes, you pay the price for longer maintenance time, thus increasing labor costs. The longer from the last service than the manufacturer recommendations, the longer it will take to drain the old oil.
Location
What we mean here is the cost of labor which varies by location. As a general rule of thumb, this amount usually accounts for 30-50% of the final bill.
The location may also incur additional costs for disposing of the old oil filter. This stems from a state law requiring service providers to commit to safely disposing of automotive waste. As a result, in some places, Firestone charges customers a small fee to store, dispose, or recycle the filters rather than throwing them in a landfill.
What Does A Full-Service Oil Change At Firestone Include?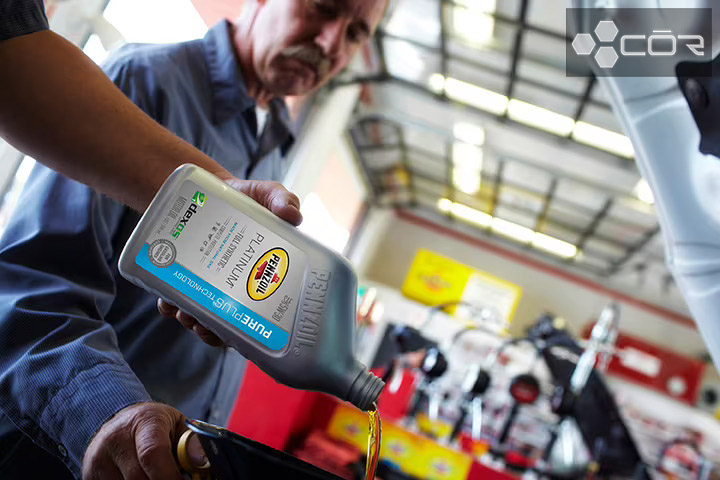 Once you come to Firestone Complete Auto Care, you can expect a courtesy inspection and standard benefits. At the first step, experienced technicians check the engine and advise you on the best oil type based on your vehicle's specifications and health.
They then offered five quarts of engine oil with the new filter for a basic package (cost of the filter included). They then carried out the main work with the available materials, including draining the old oil from the engine, installing a new filter, and refilling the new fluid.
Exceeding expectations, Firestone conducts a free, 19-point inspection for all customers using their oil change service. Common add-ons available in your package include:
Inspect the battery, wiper blades, car lights, etc.
Examine air filters, cabin filters, and other applicable parts.
Finally, the team crew checks all the tanks in your car and performs vital fluid top-ups, if necessary, including window washer fluid.
How Long Does The Firestone Oil Change Take?
Most customers often need to wait about 30 minutes for an oil change service. But the time will be shorter for conventional oil change and older, less complex cars and longer for synthetic oil change and more complicated engines.
It also depends on how busy the store is in real time. In other words, the actual wait time depends on the time of day, the day of the week, and the number of customers available.
Nobody could accurately estimate the actual time, but we always expect at least an hour for the oil change job. There are two things you should do before driving to the mechanic shop to save time:
Call the local Firestone store to check on its business and ask for an estimated lead time.
Make an appointment and get the service as soon as you arrive.
Pay the cost in advance.
Take your car to the stores early in the morning or late in the afternoon.
Tips To Save Oil Change Cost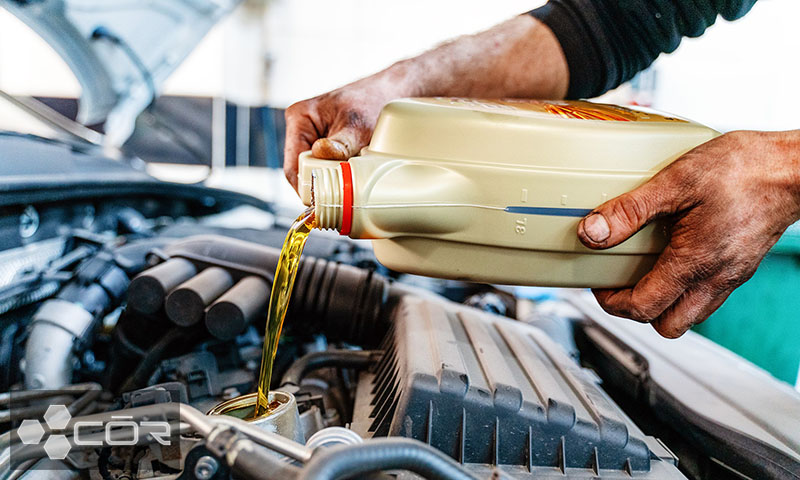 Even if the cost of an oil change at Firestone is not too expensive, no one can refuse in advance the discounts and promotions to save coffee money. Fortunately, there are many ways to cut your bill.
Firestone often publishes a lot of oil change coupons on their official website. These treasures are available to all customers and automotive services. They come with a specified percentage or amount deducted from your payment. They are completely accessible but only for a certain time.
Hence, make the most of them to save an incredible amount for your budget. It is best to subscribe and get early notifications for the latest promotions. If you plan for more than one service at a time, sign up for the "Oil Change Bundle."
This package covers oil changes and additional services, including a multi-point inspection and tire rotations, at a lower price than individual requests.
Plus, we received some exclusive discounts, like $10 off, for having a Firestone credit card. When we paid via the card, we accumulated reward points that could be exchanged for gift cards for future visits.
Do not forget to check the Firestone website regularly on major holidays like Labor Day or Memorial Day. It often organizes seasonal offers corresponding to these events with attractive benefits.
Is Firestone Service Worth Your Money?
It depends on your budget. But quality-wise, whether it is an oil change package or extensive engine repair, getting service from Firestone promises top-notch service delivered by qualified technicians.
The trained staff can use their expertise and experience to handle all your technical issues. In other words, they strive to bring the best value to your every visit instead of upselling for expensive services.
We appreciate Firestone's standard of customer service the most. As a walk-in customer, we often stop by during peak hours and get stuck in a long queue, but we never feel annoyed. The clean and comfortable waiting space eased our impatience, and the front desk staff was consistently attentive.
The wide network of auto care centers spanning the United States also benefits your approach. Customers have no trouble reaching the nearest location for urgent inquiries.
At lastly, you can make the most use of your money thanks to the terms of the warranty. This supplier offers 3,000 miles for a 3-month oil change warranty. It means you are left in peace no matter what happens during this valid period.
FAQs
Is It Necessary To Make An Appointment At Firestone?
It is not mandatory but beneficial to you. You can drive to the auto shop and sign up for the service here, but sometimes have to stand in a long line. Booking an oil change appointment in advance and skipping the queue is better.
What Is The Best Day To Have An Oil Change At Firestone?
Some people believe Tuesday and Wednesday are the best days to visit Firestone since the stores do not serve many customers during this time. Anyway, the best option is always the day when you have free time to go out.
Conclusion
Many service providers are on the market, but affordable Firestone oil change cost is certainly the top reason to stop by one of its 1,700 stores. Don't forget to save coupons on your phone to enjoy the current offers.
Investing in an oil change by their well-trained staff is the best way to avoid errors and unnecessary upselling.