When it comes to keeping your car running smoothly, regular oil changes are a must. But with so many oil change providers out there, it can be tough to know which one to choose.
One important factor to consider is price, as oil change prices can vary widely. Let's take a closer look at Take Five oil change prices, one of the most well-known providers!
In this article:
Take 5 Oil Change Price List
The cost to change oil at Take 5 ranges from $5.97 to $9.97 for each quart of different oil types.
It's worth noting that these prices are subject to change and can vary depending on the location and other factors. However, they provide a good ballpark estimate of what you can expect to pay for Take 5 Oil Change professional services.
| | |
| --- | --- |
| Type Of Oil Change | Price Per Quarts Of Oil |
| Conventional oil | $5.97 |
| Synthetic blend | $7.97 |
| High mileage | $6.97 |
| Edge | $8.97 |
| Mobil 1 | $9.97 |
In addition to their standard oil changes, this chain shop also offers a variety of additional services that can help keep your car in top condition.
These automotive services include air filter replacement, tire rotations, and battery replacement. The prices for these services vary depending on the specific service and your location.
Comparing Prices Of Take 5 Oil Change Vs Other Providers
When it comes to getting an oil change, comparing prices between different providers can be a helpful way to ensure that you're getting a good deal. The table below will give you an overall idea of the price difference between Take 5 and other providers.
| | | |
| --- | --- | --- |
| Provider | Standard Oil Change Price | Full Synthetic Oil Change Price |
| Take 5 | $49.99 | $79.99 |
| Jiffy Lube | $44.99 | $84.99 |
| Valvoline | $49.99 | $89.99 |
| Meineke | $29.95 | $69.95 |
| Firestone | $49.99 | $74.99 |
How much is a Take 5 full synthetic oil change?
As you can see, Take 5 Oil Change's standard oil change price of $49.99 is comparable to many other providers.
Their full synthetic oil change price of $79.99 is on the higher end of the spectrum. But Take 5 Oil Change offers a range of additional services beyond just oil changes that can make their prices more competitive overall.
Ultimately, when comparing prices between different oil change providers, it's important to consider not just the initial price but any additional services offered, the level of convenience provided, and the quality of service.
Types Of Oils Used At Take 5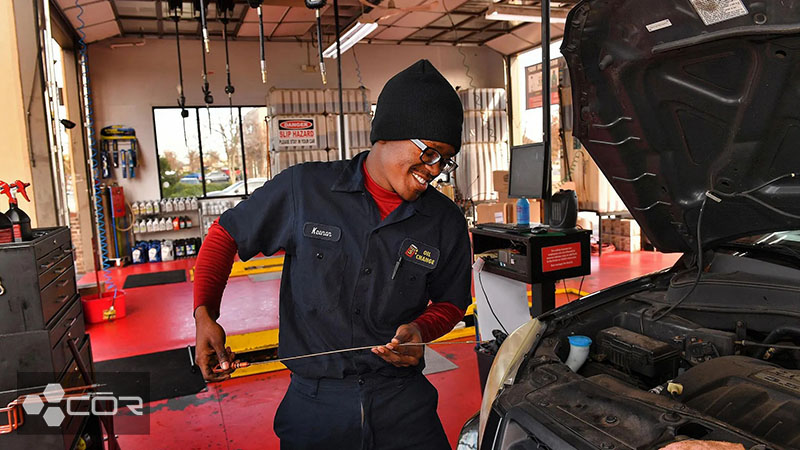 Take 5 Oil Change is a popular chain that offers quick, convenient oil changes at affordable prices. Below are the different types, from conventional to synthetic oils, used at the facility.
Conventional Oil
The motor oils in question come from natural sources. These are collected fossil oils that have been dug up from the ground and are the source of these oils. These oils don't have any chemicals in them. Natural materials make up each one of them.
Synthetic Blend Motor Oil
These engine lubes are blends of conventional and synthetic oils. The variety of synthetic oil mixtures is likewise wide. The proportions of their natural and synthetic oils set them apart from one another.
Compared to ordinary or regular oils, these engine lubricants provide the motor with better protection.
Full Synthetic
Since their compositions were modified to meet the unique needs of the engines, these oils provide the greatest level of protection for the machine. Also, they can offer the best engine protection. Full synthetic oils are far better than synthetic mix oils and other types.
High Mileage Oil
Suppose your vehicle has higher mileage; Take 5 got your back by providing high mileage oil change. This type of oil is specifically formulated for engines with more than 75,000 miles and contains additives that help reduce oil burn-off and engine wear.
Why Is Take 5 Oil Change So Expensive?
Take 5 Oil Change may be perceived as more expensive than other oil change services for good reasons, such as service quality, convenience, etc.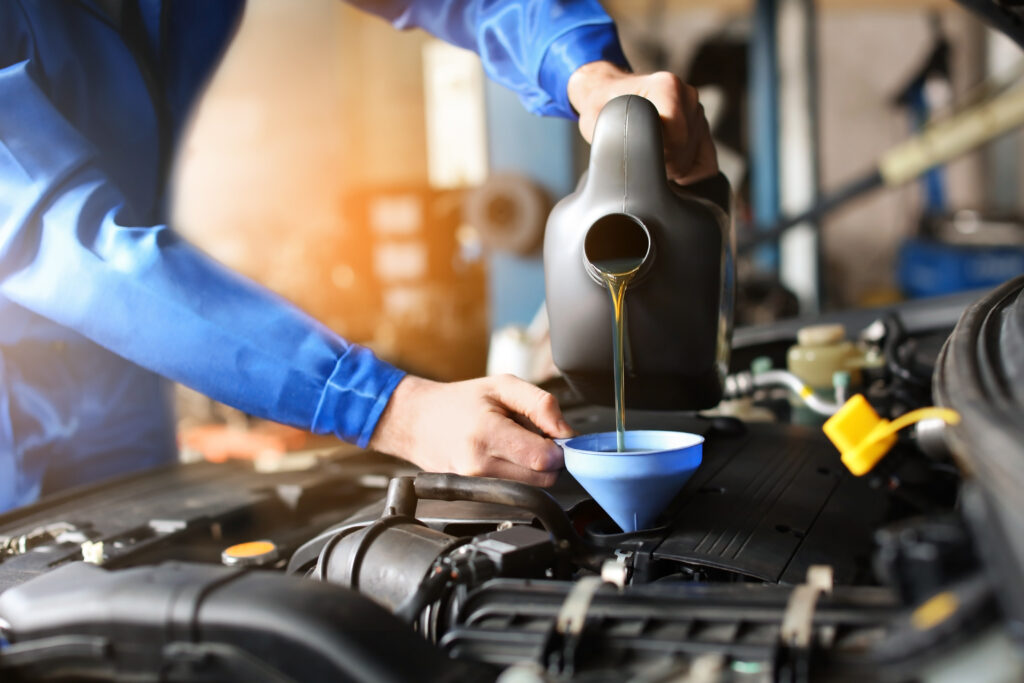 Diverse Service
Take 5 Oil Change offers a range of additional services, such as air filter replacement, battery replacement, and tire rotations, that can help keep your car running smoothly. While these services can be beneficial, they come at an additional cost.
Quality Of Service
Take 5 Oil Change employs skilled technicians who are trained to perform oil changes and other services quickly and efficiently. Their specialties allow them to identify potential problems with your vehicle before they become serious.
Additionally, the provider uses specialized equipment and technology to ensure that your oil change is performed correctly, and the job is done right the first time.
Location
The cost of living and doing business can vary greatly depending on the location of the Take 5 Oil Change service center. In areas where the cost of living is higher, the prices may be higher as well to reflect the increased cost of the automotive business.
Plus, some locations may have higher rent, utilities, or labor costs, which can contribute to the overall price of an oil change.
Convenience
Take 5 Oil Change is designed to be a quick and convenient option for drivers who don't have time to wait around for an oil change. They offer drive-thru service and don't require appointments, allowing customers to get in and out quickly.
The provider has multiple locations, making it easy for customers to find a service center near their home or workplace.
Frequently Asked Questions
Is $100 Normal For An Oil Change?
It depends. On average, a basic oil change can cost between $20 and $50, while a synthetic oil change can cost anywhere from $50 to $100. Additional services such as oil filter replacement, tire rotation, and fluid top-offs can add to the total cost.
What Is The Cheapest Type Of Oil Change?
The cheapest type of oil change is typically the conventional oil change. Conventional oil is the most basic and affordable type of motor oil, and it's suitable for most cars that don't require synthetic oil.
Do You Tip At Take 5 Oil Change?
Tipping at oil change shops is not required, but it's always appreciated. The company policy does not encourage tipping, but if you receive exceptional service, it's a kind gesture to show your appreciation. If you choose to do so, the average amount is $5 to $20.
The Bottom Line
Now you know the Take 5 oil change prices 2023. While the chain may be perceived as higher than some other oil change providers, it's important to consider the overall value you're getting for your money.
With a commitment to quality service, convenient locations, and a range of additional services, it can be a great choice that can help keep your car running smoothly.