One of a car's most crucial components is the tire rims. They improve not only the aesthetics but also the functionality by enabling greater stability in slick circumstances and ensuring safety on typical roads. Still, how much are new rims for a car? What influences the prices? Here is what you need to know about the price to have a comfortable ride!
In this article:
How Much Do Rims Cost?
New wheels cost 289 dollars on average. You can purchase inexpensive rims for as little as 50 dollars or as much as 500 dollars. The price will be significantly influenced by the material you choose.
| | |
| --- | --- |
| Rim Material | Cost Per Rim |
| Steel | 50 – 100 dollars |
| Alloy | 125 – 130 dollars |
| Chrome | 150 – 290 dollars |
| Titanium | 300 – 1000 dollars |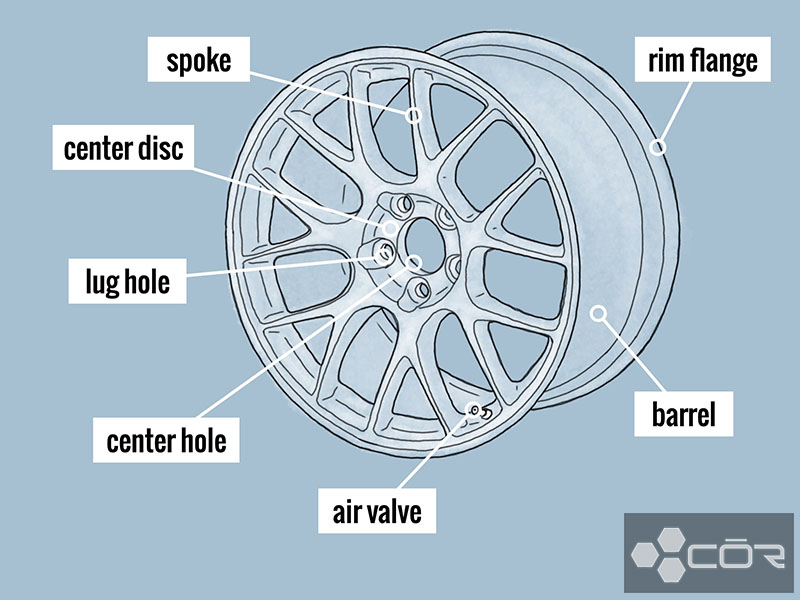 Steel
Steel has the important advantage of being the most affordable alternative, suited for all budgets. You can purchase a steel rim for 50 dollars, which is a rather low price, depending on the wheel size you now own.
Still, notice steel's major drawback – rather heavy, and your car's performance and fuel efficiency are both influenced by weight. They won't be able to dissipate heat as effectively as chrome or alloy, which means they could easily compromise your braking system.
Alloy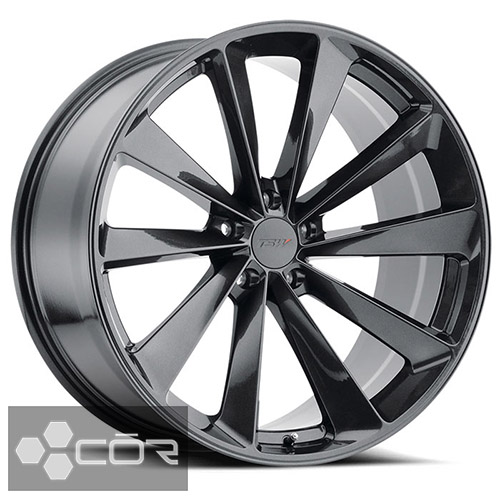 An alloy rim, also known as an aluminum wheel rim, comes at the price of 125 dollars. Because they are considered reasonably lightweight and robust, aluminum alloy wheelsets are used on the vast majority of cars and even touring bikes nowadays. Alloy models are manufactured from a combination of several metals to improve performance and extend use.
Alloy versions have superior heat conductivity than steel counterparts and can handle high braking loads. Wheel manufacturers often paint them gold or gray to resemble chrome while being more reasonably priced. A trade-off is that they are highly prone to dents or breaking. Yet, this material is still considered a standard for adult bikes and passenger vehicles.
Chrome
You will have to pay around 150 to 290 dollars for a single chrome rim. Yet, keep in mind that these rims are not totally composed of chrome, as producing this way will be very expensive. For a long-lasting yet inexpensive gloss, several producers utilize just one chrome coating.
The performance of your car won't be significantly improved by chrome ones, which is something you should be aware of. The chrome coating's ability to stop oxidation is the main distinction between it and alloy. This is a worthwhile investment if you frequently drive on rainy roads.
Titanium
It is the most expensive wheel rim material one on the list, about 300 up to 1000 dollars each. Most car owners tend to be turned off by this huge price premium.
Still, there is a good reason for this. The most durable and pricey rims on the market right now are made of titanium. Their weight and corrosion resistance are both improved by a mixture of titanium and aluminum. As you can see, the ride quality of the product matches its price.
Breakdown Of New Rim Costs
The price of a new rim set doesn't only consist of the products themselves. We have provided a full price breakdown below to give you a better insight.
Installation
Where you have your wheels installed typically affects the cost. A small neighborhood tire shop may install your new body rims for 20 to 40 dollars for each. Meanwhile, a major dealership may charge up to 100 dollars per wheel, depending on the required labor and hourly rates.
A tip for you is to consult the dealership first when you're seeking for new rims of a particular range of tire sizes. This is because some manufacturers only allow the installation of their rims by dealers who are part of their network.
Balancing And Alignment
You often receive new tires when you get new wheels, which necessitates alignment. Balancing and mounting the tires on the rim will require specialized tools. Depending on the facility that you get the job done, this is typically included in the cost of a new rim set and ranges from 10 to 30 dollars per wheel.
In terms of wheel alignment, it can cost between 50 and 100 dollars. Notice that this process of the tires with the rest of your car is required when mounted on a new rim. If not, your tires will wear out more quickly, increasing fuel consumption. Be sure to count this in your budget when you get a new set of rims.
Customization
The expense of customized features in the construction process can add up to the total price. Some people enjoy getting their rims painted specifically to give them more flair and make them stand out during the ride.
You have the option of painting the entire thing or just the rim. If you hire a professional to do this service, you may expect to pay 50 to 75 dollars for each rim. You can save some extra money by doing it yourself, but be sure to complete your research before beginning.
Other Factors Affect New Tire And Rim Cost
Besides all the factors mentioned above, some other key feature elements can change the total cost of replacing your rims.
Size: Your rim's price will increase with the original size tires and tire volume. Although it may seem relatively clear at this point, it's crucial to remember that wheel options with larger diameters equal more metal, which raises the cost.
Rim Brand: The brand name also has a huge say on the price. Bigger and more well-known brands tend to be more expensive.
Car Type: You may browse for the greatest deal if you drive a well-liked automobile, as there is a wide variety of rims to pick from. You can have problems finding an affordable price for an uncommon individual vehicle.
How To Choose Rims With The Best Quality-Price Ratio?
Selecting a new set of rims for your car for the first time can be confusing and quite challenging. Here is a brief step-by-step guide that can help you balance between the quality and price factors.
Measure your rims: Different car types call for different rim sizes. You will need to get the bolt pattern, rolling diameter, width, and backspacing of the rims. This will ensure you get the right product that fits right in your current vehicle.
Choose the rims: Once you have the size picked out, it will be much easier to find your dream set of wheels. Determine the material and color you want. If the budget allows, you can also get a custom finishing look for your rims.
Bonus Tip: Set out a budget before deciding your choice of wheels. This way, you can find the tire options that hit the sweet spot between the quality and the price without accidentally overspending.
Frequently Asked Questions
How Long Can A Rim Last?
Generally speaking, you may see a rim lasting as low as 1500 miles in the worst circumstance and as high as 12000 miles in the best-case scenario. Still, the actual lifespan is determined by several factors. The main determinants are the road condition, your driving habit, and how frequently you brake.
Can I Purchase Rims Online?
Yes, you can. Online rim purchases are quite secure as long as you do some research. To ensure you get a reasonable price rate, take the time to compare the pricing of the same rims at similar stores and reviews of the dealer you are buying from.
See more:
Should I Buy New Or Used Rims?
It depends. You'll have to save a lot of money if you want a set of stunning brand-new rims. On the other hand, used rims might be preferred in case you just need to repair broken rims and don't give much thought to how they look. Plus, the cost will be easier to swallow.
The Bottom Line
As you can see, many different factors will influence the final prices on rims. In the end, it depends on your needs and requirements for wheel upgrades. Still, do not hesitate to spend money on something worthwhile since tire rims are among the first things that catch people's attention.