15×8 rims possess 15 inches in diameter and 8 inches in width. This wheel size is compatible with many modern models, so you do not have much trouble finding suitable tires.
However, daily drivers can be confused by the variety of recommended sizes. Let our article provide a specific shopping guide on 15×8 rim tire size.
In this article:
What Size Tire Fits A 15×8 Rim?
Size chart
You have dozens of right options for 15-inch wheels. Below is a summary table of items that work with your rim.
| | |
| --- | --- |
| P 165/45 R15 | P 225/45 R15 |
| P 165/50 R15 | P 205/50 R15 |
| P 195/40 R15 | P 195/55 R15 |
| P 195/45 R15 | P 225/50 R15 |
| P 205/40 R15 | P 195/60 R15 |
| P 205/45 R15 | P 185/65 R15 |
| P 205/45 R15 | P 195/65 R15 |
| P 155/60 R15 | P 215/70 R15 |
| P 175/55 R15 | LT 265/75 R15 |
15-inch wheels Size Chart (Source: TireSizesCalculator)
If you have no idea about these specifications, take a quick rundown as follows:
The first capital letter represents the vehicle type. In detail, "P" stands for passenger vehicles, while LT means lighter trucks.
The first three digits refer to tire width in inches (sometimes millimeters).
Two digits in the string indicate the aspect ratio of the tire.
The symbol "R" with the number 15 (rim diameter) represents the radial tire construction method.
What Is The Perfect Choice For A 15×8 Rim?
It is not straightforward to conclude, as each option contributes to a different driving experience.
For example, a low aspect ratio may result in poor fuel economy and noise levels. On the bright side, this feature improves the aesthetics and handling.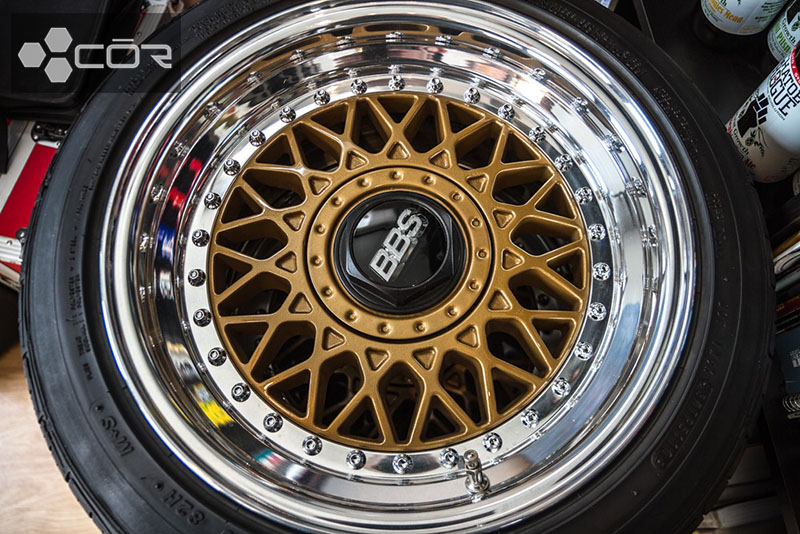 Auto experts often recommend the P225/45R15 or wider options for sports and performance cars. Such items help to overcome the shock caused by the terrain.
Meanwhile, the aspect ratio has a lot to do with tire selection for sedans, especially premium models. P 215/70 R15 comes out on top for comfort and efficiency. Unfortunately, light trucks do not have many suitable options in the automotive industry.
How To Know If My Car Works Well With 15-Inch Tires?
It is common for 15″ tires to appear on most four-wheelers, especially family models. To be sure, check for items installed by the manufacturer on your vehicle. If you come across the "R15" sign on the sidewalls, there's certainly no better choice than 15-inch tires.
Once you cannot find this information, feel free to visit the tire shop or contact the wheel manufacturer for the best advice.
You can consider these wheels as a replacement for 14 or 16-inch ones as long as the width remains unchanged. For instance, 15"x 7″ products also promise good performance as 16"x7″ does.
What Is The Biggest Tire For A 15×8 Rim?
Wide tires aim at three goals: balance, aesthetics, and stability. If you want to experience the same thing, 295 tires are the ideal size.
However, our table above does not list this option because it is not strictly necessary for general purposes. 295-inch width is the most beneficial for performance cars, especially those with rear-wheel drive.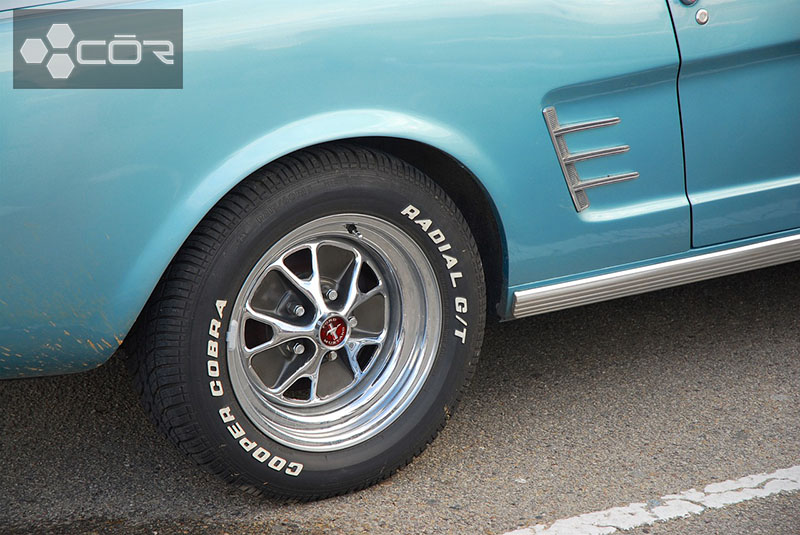 It would help if you learned to make sure your vehicle can fit it and work without issues. Doing your research thoroughly or seeking professional advice for a suitability assessment is best.
What Are The Narrowest Tires For 15″ Wheels?
The 155 tire is the smallest option that fits on a 15×8 rim. Though not as well known as the wider tires, it sometimes stands out for its economical price. You can walk into any auto store and pay for one anytime.
This type also delivers more pressure per square inch, thus creating a deeper contact surface with snow and water. This does not mean the vehicle gets stuck but rather slides better.
Additionally, those narrow tires deserve praise for their quiet operation. This great feature comes from less friction and wind resistance than larger sizes.
Which Cars Are Not Recommended For 15×8 Tires?
Though 15×8 wheels are very popular, they do not necessarily match every vehicle. One of the first exclusions is modern SUVs that are meant for off-road travel. Limited brake caliper sizes render it incompatible because they interfere with optimal performance.
Experts also do not recommend 15″ tires for electric cars, full-size sedans, couple cars, etc. Also, putting these products on autos with different tire sizes is not reasonable.
FAQs
What Happens If The Tire Is Too Wide For The Rim?
Undoubtedly, the driving experience degrades for an inconsistent installation. A wide tire that does not fit the rim causes the top to soften and the shape to deform. As a result, the part cannot work at its best, leading to vibrations and the potential risk of a blowout.
Is A 15-Inch Wheel Small?
Maybe. Luxury and sports models are often equipped with large-size sets. However, normal cars have tires between 14 and 19 inches.
Conclusion
The right 15×8 wheel tire size determines how the whole car will operate. A wrong choice hinders ultimate performance but, worst of all, puts the driver in danger.
So you should consult with professionals. Their good tips help you make the right choice that balances drivability, aesthetics, budget, and safety.
See more: