Have you ever been awe-struck by large vans and cars from luxurious brands? Then hold on; we have other surprises awaiting. History has witnessed the production of so many giant automobile (and non-automobile) tires, which have received the crown as the world's largest tires to date!
This article will reveal interesting information about some of them. Stay tuned for more.
In this article:
What Are The World's Biggest Tires to Date?
5. BKT Monster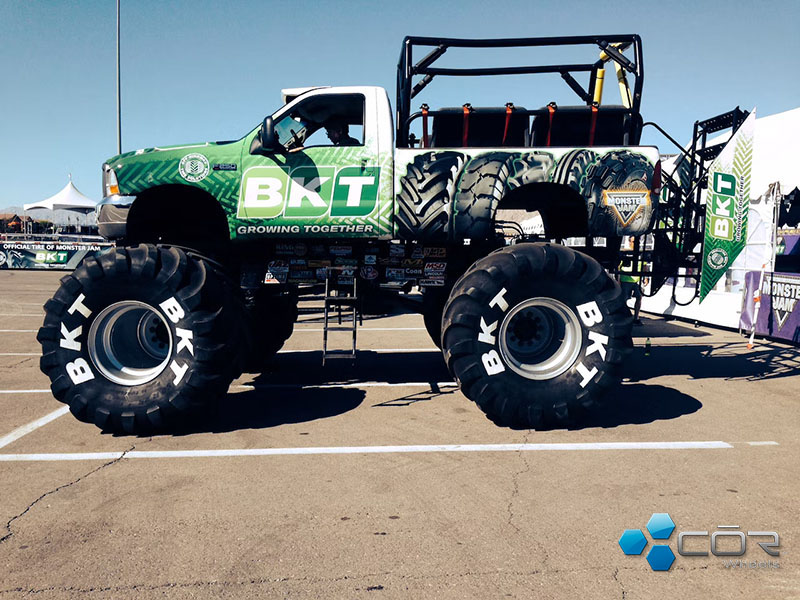 BKT has been the long-time partner of Monster Jam, one of the biggest monster truck organizers for spectator events. 66 inches in diameter, 43 inches wide, and weighing 645 pounds, each tire requires 3 average men to lift it up.
From El Toro to Gravedigger, all Monster Jam trucks arrive with BKT's super giant tires!
These tires' durability is impressive, allowing them to withstand high-flying punishment and acrobatics delivered every night by 10,000-pound trucks.
Four feet wide and about five feet tall, they are undoubtedly larger than anything seen on the local streets. Nevertheless, they are shrimpy when pitched against other options on this list.
4. Firestone Tundra Alaska (Bigfoot 5)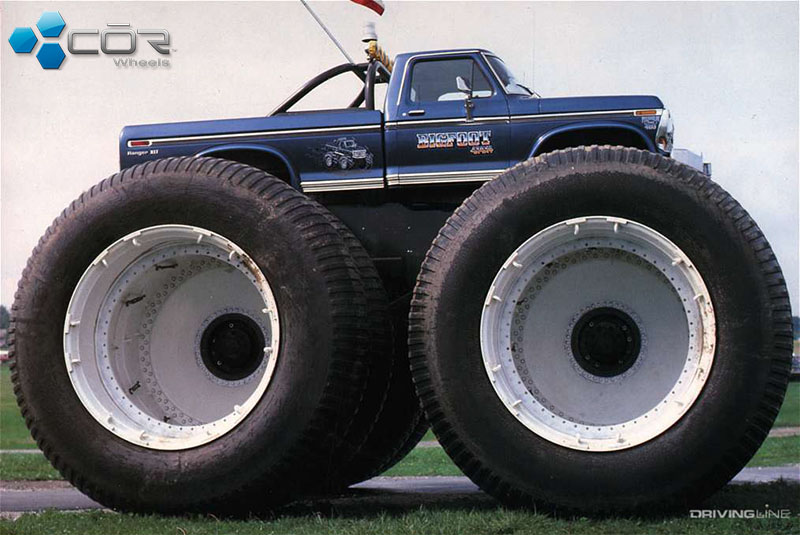 Initially made for specialized vehicles called "Snow Train," Firestone road tires eventually made their way to Bigfoot 5 – the tallest, widest, and heaviest pickup truck to date.
Their measurements are about 2400 pounds and 10 feet in height – a factor Bigfoot 5 manufacturers must always bear in mind when designing and producing these vehicles.
3. 63" Titan Tire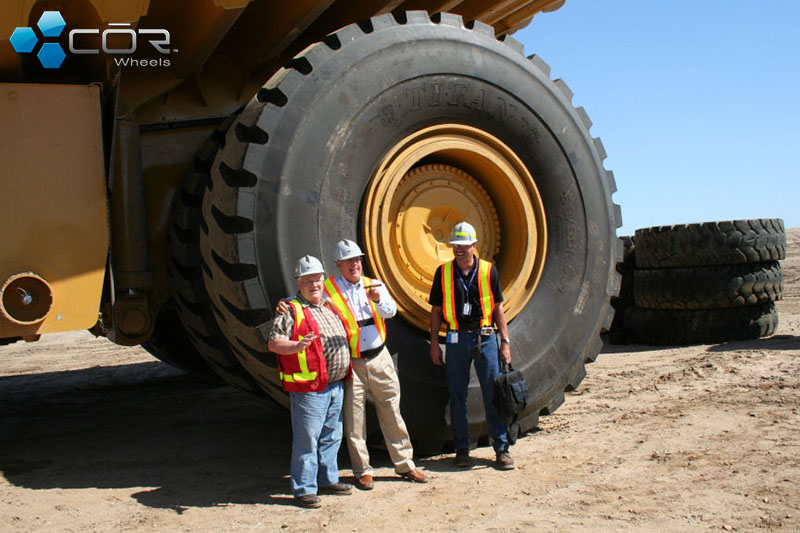 Produced in Ohio, Bryan by Titan Tires Corporation, these beasts are regarded as the world's biggest mass-produced tires. They certainly live up to their name – Titan!
Note that the number 63" in its moniker points to the rim's diameter that harbors the tire – instead of the actual tire size. Weighing 12,500 pounds at the height of 14 feet, 63" Titans are among the best-quality and most durable tires for mining companies.
2. Firestone 707057SRG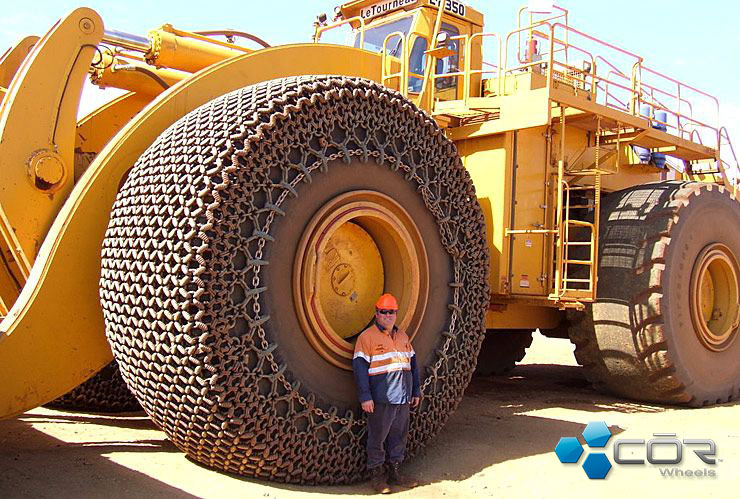 Most people must have heard of L2350 LeTourneau Loader – the world's recorded biggest loader. And its tires – Firestone 707057SRG – also bring home the crown as one of the largest tires on Earth. Their average measurement is 8-ton weight and 13-foot diameters.
The operating cost of these earth-moving beasts is as huge as their loads, arriving at a shocking price of $135,000 each.
1. Uniroyal Giant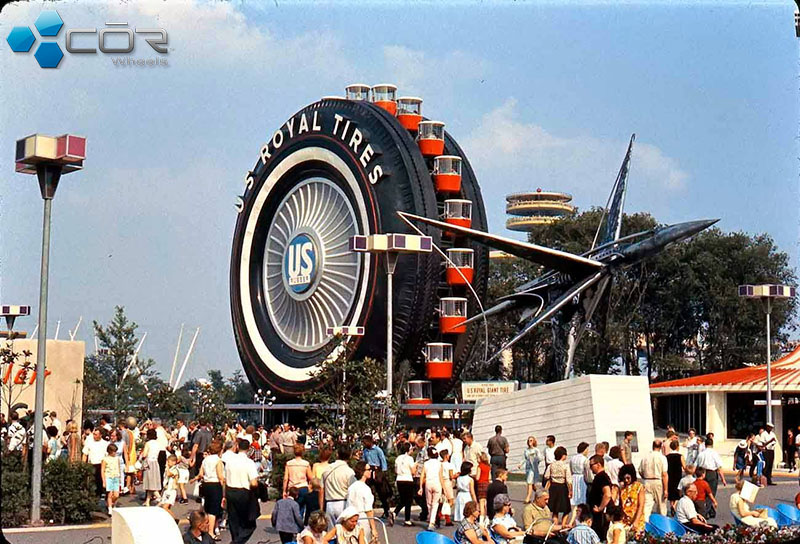 And the best is saved for last! Built by Uniroyal Tire corporation and designed by Empire State Buildings' main architects in NY for the World Fair in 1964, this "tire" (more like a ferris wheel, actually) had enjoyed usage from more than 2,000,000 people.
It measures 8 ft in height and ½ foot in depth with a whopping 12-ton weight. 120,576 cubic feet is its interior's measurement.
Though not technically an automobile tire, UMD boasted a premium handling system that many cars and bikes today adopt for better control.
Despite being considered the largest tire even to this day, Uniroyal Giants are no longer seen rolling on common streets. Now, it peacefully rests at Allen Michigan Park as roadside attractions near the southfield freeway.
FAQs
1. What Is The Usage of These Huge Tires?
They are an integral part of manufacturing operations in ultra-large machinery, loaders, terrain vehicles, and mining applications. The only exception is the Uniroyal Giant tire, which serves as the ferris wheel for World Fairs.
2. Is There The Smallest Tire in The World?
Yes, which is produced by Professor Henry Dube at FAU. Its measurement barely reaches 1.6 nm.
Conclusion
Here are all the biggest tires in the world. Their extremely bulky loads mean these wheel assemblies do not often appear on common roads or at local tire manufacturer stores, and it's unlikely that you will use them in the future. But, well, the more you know, the better!