To this day, novice drivers are still confused as to whether Discount Tire offers wheel alignment as part of its average deal.
I am by no means an automobile expert, but Discount Tire has been a part of my maintenance schedule for years. For those who wish to learn more about their service, congratulations: you have arrived at the right place.
In this article:
Does Discount Tire Do Alignments?
No. Discount never offers wheel alignment services. Its loyal customers have no choice but to drive to other shops – sometimes much further from their home – for a quick wheel alignment session.
Still, that is probably the only aspect Discount Tire fails to deliver. Regarding other car services, the brand has tons to look forward to, promising the best maintenance schedule for my old Jeep with:
Pressure Check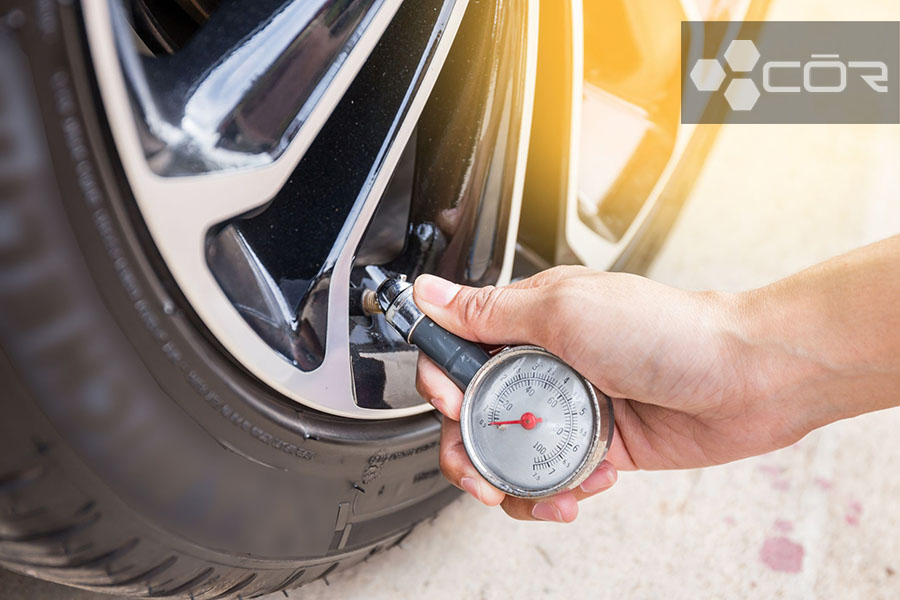 Discount Tire technicians correct the contact patch on my tire to ensure proper and even wear. My Jeep also enjoys increased fuel efficiency as the roll resistance is at its optimal peak.
Flat Repairs
Flat tires are to be expected for a car traveling as much as my Jeep – something Discount Tire can lend a helping hand with. To tacitly handle this issue, Discount Tire staff strictly comply with the USTMA repair guidelines (short for U.S Tire Manufacturing Association):
First, they check whether my tires are repairable (sadly, they are not most of the time; the damage is either too big or sits too close on the existing patches).
Minor patching is enough for fixable tires. Otherwise, Discount Tire will replace them all with a new selection of tires – which is, fortunately, within my budget.
Balance and Rotation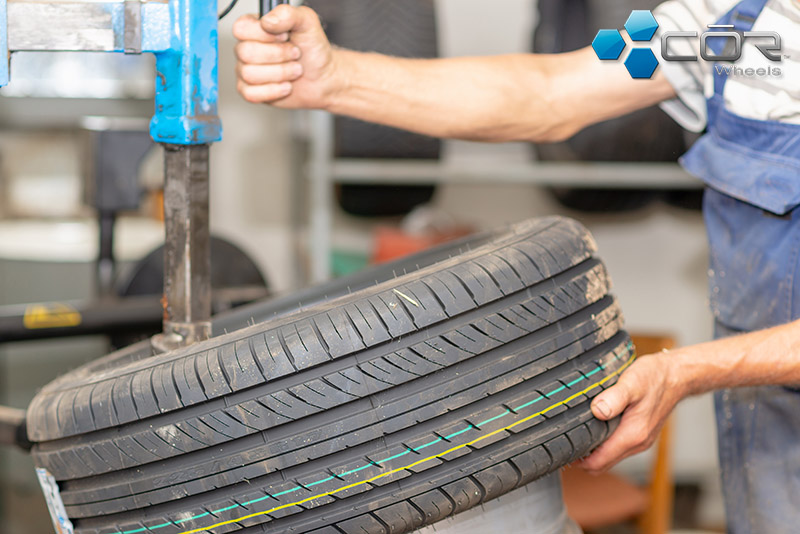 Despite having no proper wheel alignment services, Discount Tire does invest in tire rotation and balance.
Better yet, those who often buy their car tires from Discount can access these services at zero cost.
Tire Inspection
As a part of regular maintenance, tire inspection is another of my favorite Discount Tire upkeep tasks. Professionals will look through my tires from the inside out to source any signal of punctures, leaks, sidewall damage, and uneven tire wear.
Should any of the symptoms above manifest, the technicians will give me viable solutions.
TPMS Services
TPMS (Tire Pressure Monitor System) is integral to safe driving trips, sending me warning messages whenever my air pressure drops below the safe level (below 30 PSI). Having the TPMS replaced, fixed, and checked regularly at Discount Tire is a long-standing norm.
Winter Studding and Changeover
Winter storms and rains never cease to plague cars and vehicles – an issue that, thankfully, is well taken care of by Discount Tire.
In winter, people drive here to have their tires changed to snow/winter tires. Stud options (to tackle slippery surfaces better) are also offered at a low price.
Road Force Balances
Listed in the more advanced sectors is road force balance, which, upon first hearing, does not sound that different from standard tire balances.
However, several trials with this service have been an eye-opening experience: not only is it 10x more accurate, but Road Force also detects hidden symptoms not easily recognized by regular balancing staff.
Heat Cycles
Competition-style tires often suffer from traction loss and uneven tread – mostly due to their oversensitiveness compared to other tire counterparts.
Heat cycles at Discount Tires can address such issues quite well. Although it is not exactly what most traditional cars need, I highly recommend this auto repair service to professional racers.
Rim Refinishing and Repair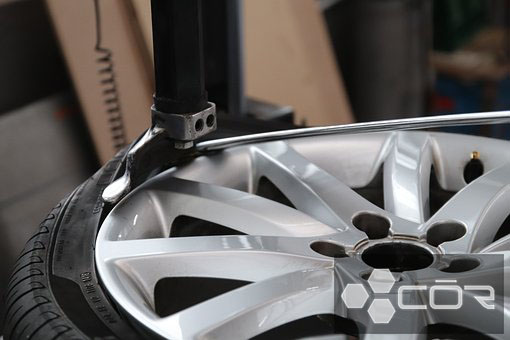 Extra retouches and refinishes can be found at Discount Tire service centers, including:
Re-chroming
Paint tops
Powder coating
The technicians only need two days to paint my Mazda (and, trust me, that is quite a lot of work), so it would take even less time for other more modern cars.
Where Else to Get Routine Wheel Alignment?
Firestone, Pep Boys, and Goodyear are up there with Discount Tires as the most highly-acclaimed wheel services. Since wheel alignment is not an option with the latter, you can turn to one of the other three brands instead for regular alignment checks.
Some readers also ask me about DIY wheel alignment; is it even possible? The answer is No; doing everything on your own without a wheel alignment machine can pose more risks to the car than expected.
Most drivers that ignored this advice still ended up at an auto shop to fix the car's issues, and at a price that doubles what could have been a simple mechanic alignment.
How to Know If Your Car Needs Wheel Alignment
Whenever my Jeep showcases one of these issues, I know wheel alignment is only a matter of time. Inspect whether they manifest on your car, too:
The car pulls violently to the side
The steering wheel is uneven, loose, or sloppy
Violent vibrations in the rear wheels and suspension components
Tire squealing
Abnormal or uneven tire wear
Decreased fuel economy
How Much Does Wheel Alignment Cost?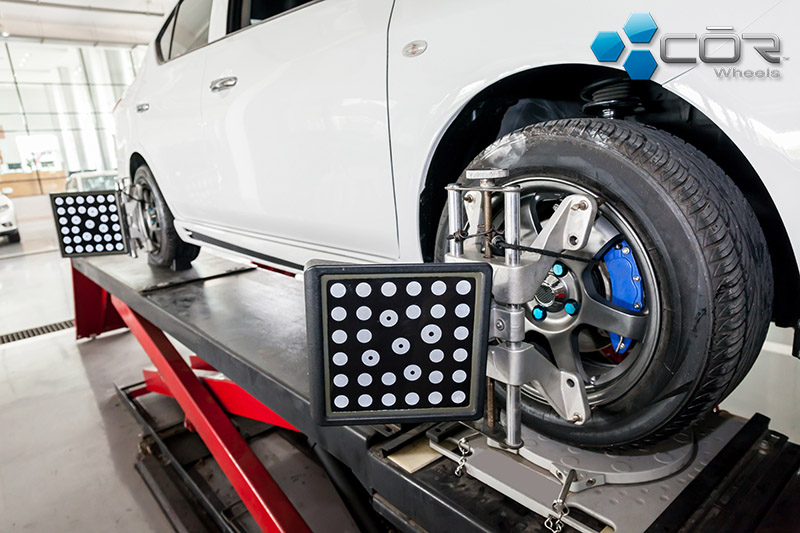 The average cost is $50 to $168, depending on whether your car needs fixing in other areas.
To cut off the cost, always take your car to regular maintenance. Also, look out for discount programs or coupons; they usually reduce the original price to half.
FAQs
Do I Need Alignment After Replacing Tires?
No, not really. But it would be great if you do so.
Can An Alignment Be Done in 30 Minutes?
Yes. 30 to 60 minutes is the usual alignment period for most skilled mechanics.
Conclusion
How much is an alignment at Discount Tire? Don't let this question bother you anymore, as such a service doesn't exist there.
Anyway, an overview of Discount Tire's car services and extra tips on wheel alignment has been covered in my insightful guide. I doubt any aspect is left uncovered; still, if you struggle, contact me for more clarifications.
See more: $40 wheel alignment near me