Costco Wholesale Tire Center is a very well-liked full-service tire shop to take your beloved car if you need any necessary auto repairs. Is Costco tire pressure service available? What are the Costco tire air pump hours? We have all the answers for you!
In this article:
Can You Refill Air For Tires At Costco Tire Inflation Station?
Yes. Costco Tire Centers have air for tires. Additionally, they provide nitrogen tire fill-ups, which are superior in terms of pressure retention.
It is important to note that compressed air already contains 80% nitrogen; thus, the variations are not very significant. Also, this is solely available to members, like with the majority of other types of Costco tire services.
Costco Air Pump Hours
The open hours are the same as the Costco Tire Center's regular business hours, from 10 AM to 8:30 PM, Monday through Friday. It is available on Saturday from 9 AM to 7 PM to kick off the weekend for most locations. On Sunday, the stations open from 10 AM to 6 PM.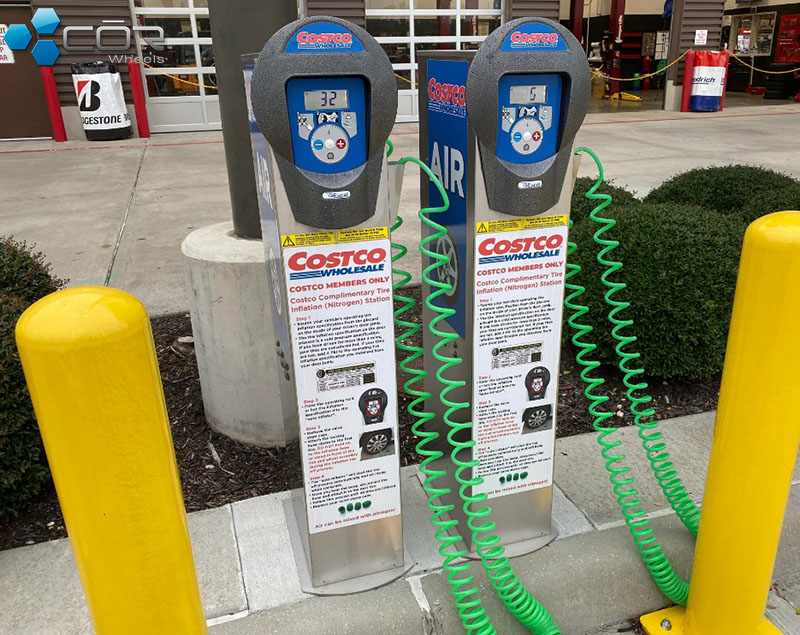 Costco tire site has air pump hours similar to the tire center, unlike other standalone wheel inflators you often find at a petrol station, for a good reason. It is because their inflators are connected to the nitrogen system located within the tire shop, which is probably switched off after they close. So only when the tire center opens can the air pump service operate.
How Much Does It Cost To Have A Tire Fill-Up At Costco?
Since Costco only utilizes nitrogen in general, there are no fees associated with adding nitrogen to your tires. Meanwhile, other facilities will charge you anywhere from 7 to 10 dollars. This difference makes Costco the better choice compared to other repairing and maintaining stores.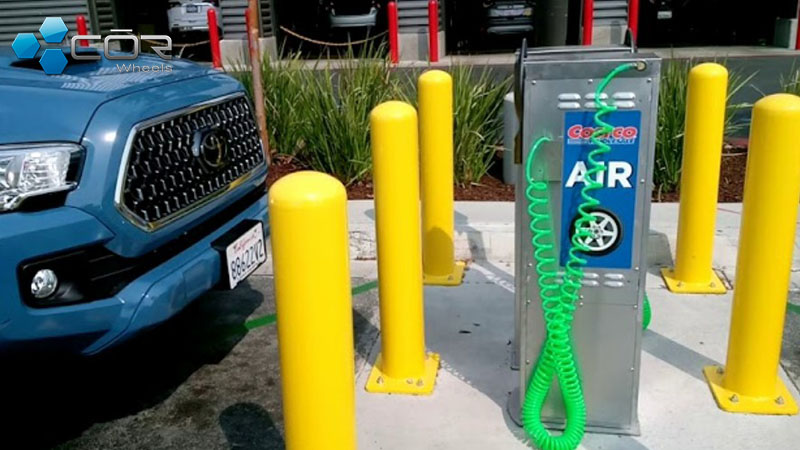 Although this benefit is supposed to apply to Costco members only, in reality, it is a different story. Sometimes, some folks just pull up to a Costco station and inflate their own tires without first getting permission, and in all honesty, nobody at Costco really cares.
How To Use Costco Tire Inflation
Suppose you don't know how to use the Costco nitrogen tire refill station; here is a complete guide. Keep in mind that as you approach the inflation pumps, pay attention when parking the car up beneath the "Tire Inflation Parking Only" sign.
Step 1: Use the + or – buttons to pick desired PSI (stands for pound per square inch).
Step 2: Ensure the lock-on chuck is unlocked. Lock the inflation chuck onto the valve stem. Notice that the tire will deflate if the chuck is not firmly connected. If it doesn't lock, announce the Costco Tire Center.
Step 4: A beep will pop up to signal once the inflating process is done. Unlock the inflation chuck and take it out from the valve stem.
Step 5: Repeat the steps with other tires.
What Does SPrE Mean At Costco Tire Inflation?
SPrE is an alert when tire pressure drops below 15 PSI or the valve was not locked properly or there might be a high chance of a puncture. Once this happens, the machine won't operate.
To this end, it is advised to use the spare tire rather than risk driving with a possible tire leak. It could be because the system perceives a tire hole and decides against inflating the tire to avoid damaging your rim, tire, vehicle, yourself, or the machine.
However, let's say you find yourself in a hurry and insist on using the probably flat tire. You can use the inflator on other normal tires and quickly switch to the problematic tire so that the machine doesn't detect anything abnormal. We must stress that you need to repeat this with many tires at the dead-on time in a super fast manner to get the job done right. So be patient.
If your time allows, just fix the tire instead of doing that trick.
Frequently Asked Questions
Is It Worth It To Have A Costco Membership?
Yes. Signing up for the membership perk allows you to benefit from every service they offer. Plus, the annual membership fee at Costco is fairly inexpensive, only 60 dollars. With all of its benefits at such a competitive price range, the Costco membership is definitely investment-worthy.
Costco Inflates Tires Using What Type Of Air?
In contrast to most other dealers, Costco fills its tires with nitrogen rather than compressed air. Using nitrogen allows tire pressure to be maintained more effectively over time, extending tire life and improving vehicle fuel efficiency.
Do Costco Tire Pressure Checks Come Free Of Charge?
Yes. The wholesaler does provide complimentary tire pressure inspections for those who choose the Lifetime Tire Maintenance Package. To get this package, you must select it every time you purchase new tires from Costco.
The Bottom Line
Is Costco air for tires available? Yes. You can fill your tire on your own at the Costco inflation stations and continue to hit the road. Still, pay attention to their air pump hours, which will prevent you from missing the chance to have your tire filled.
For more: Does Costco Tire Center Do Alignments?