Car owners with frequent tire issues – particularly nails and punctures – could breathe in relief: notable brands like Walmart make sure to take this matter into their own hands.
Some people still hesitate not knowing if Walmart fixes flat tires or being afraid of exorbitant prices. Let me put all your worries to rest by delving further into the brand's offerings and service qualities.
In this article:
Does Walmart Do Tire Patching?
Yes, tire patch services have indeed been part of Walmart's offerings. If the punctures are small, the staff are willing to do it for you at zero cost. For uneven or large punctures, expect to pay $15 for a patched tire.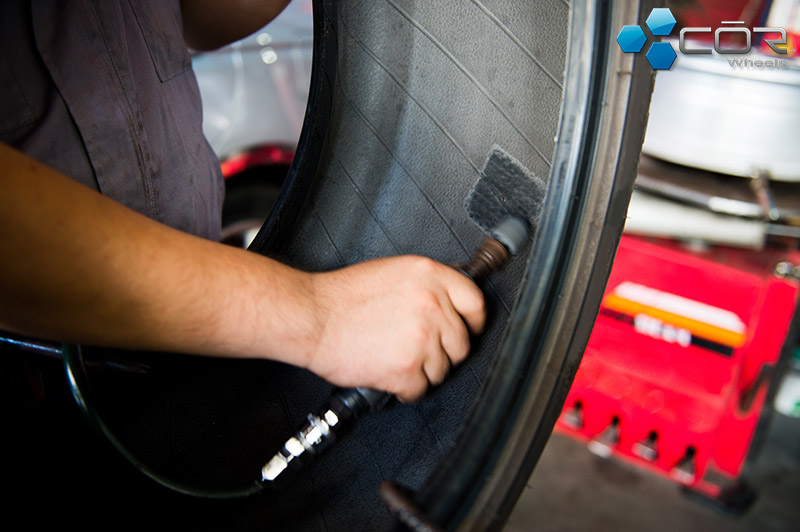 This pricing is quite affordable compared to similar services from other automobile chains. So Walmart tire center has become a favorite place for beginner drivers that want to fix their flat/punctured tires without costing a fortune.
And in the unwanted case that your tires cannot be patched, Walmart also offers replacement/mounting services for about $11 per tire.
Walmart strictly abides by the USTMA guidelines (short for U.S Tire Manufacturer Associations), meaning it only patches tires that are deemed repairable. If your tires are considered non-fixable/beyond saving, the brand would recommend tire replacements instead.
How do the staff decide whether a tire is patchable, by the way? Here are some of the common criteria:
Repairable/Patchable tires: The puncture must be within tread areas – or only 1/2 inches from the steel belt's edges below the tread.
Irreparable/Unpatchable tires: The tire damage is 1/2 inch inside the belt edges/shoulders/ tire walls. Tires like these suffer huge blowout risks due to the constant rubber contracting and expanding during rotation. No tire patch kits can save them; they must be thrown away immediately.
Holes larger than 1/4 inch, diagonally punctured, or having irregular shapes are also labeled irreparable. Again, Walmart is not trying to scam you out of your money or force you to spend money on expensive replacements; it merely follows the safety guidelines.
Does Walmart Fix Flat Tires With Nails Well?
Yes, Walmart's patching is totally worth it. Although not all Walmart employees are professional technicians, they are surprisingly good at what they do, diagnosing the car's problems and having them all fixed in a flash. And not to mention, the pricing is super affordable.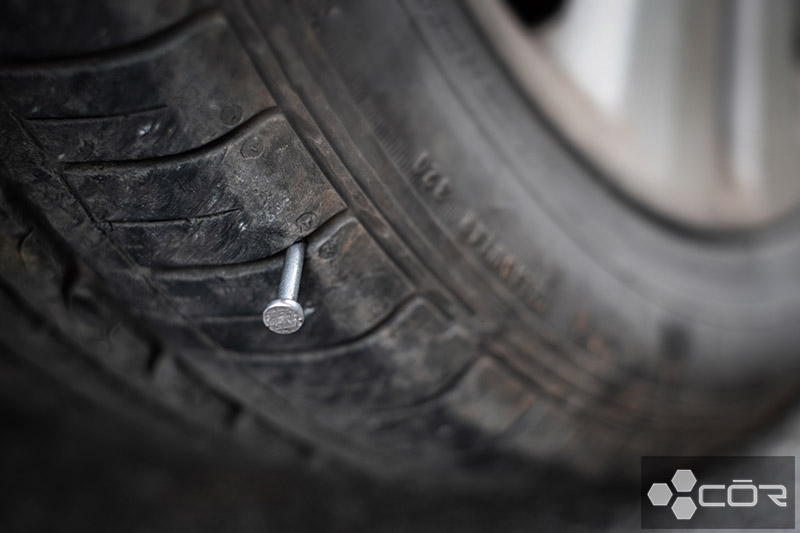 Still, like with all brands, Walmart does receive some complaints about certain branches regarding the staff's attitude or lack of expertise.
But keep in mind that these negative reviews do not necessarily hold for all Walmart stores. The label has expanded to more than 4500 branches, after all, so judging its work ethics based on 2 or 3 branches you have visited does not seem fair.
How Long Do Tire Patch Services Take At Walmart?
Walmart does not offer any specific guarantee concerning the patching time, but most customer reports concur that it should not last for 20-30 minutes. The staff always strive their best to repair and return the cars to their owners as soon as possible. 
On another note, other factors like the number of flat/punctured tires, the available staff, and the current time of the day (morning, afternoon, or evening?) might have a say in the total patching duration. 
To ensure no mishaps, it would be best to consult the representative of your chosen Walmart branch about its staffing levels and workloads.
How to Schedule An Appointment At Walmart?
The process is straightforward: find a store near where you live through Auto Finder apps or Google, scroll down to copy the store's phone number, and dial that number to seal the deal.
For those living within riding/walking distance from Walmart, scheduling an appointment in person is also a good idea.
What Are Other Tire Services At Walmart?
Aside from flat tire repair services, Walmart tire center also offers tire mounting, lifetime tire rotation services, tire balance, valve stem installations, lug nut replacements, tire pressure monitoring system (TPMS) relearning, and re-torque (the last two come at zero cost). Feel free to choose one that best suits your demand.
Can You Fix Flat Tubeless Tires At Home?
Yes, you can. Many local automobile shops (even Walmart Auto Care Center itself) offer cheap tire plugs kits that you can use to patch/plug your flat tires.
The process might require a bit of expertise and meticulousness, though. Do not hesitate to ask for a second helping hand if you do not feel confident in your skills.
Conclusion
Walmart Auto Center offers patching services at quite a low cost and also promises many other tire services for your car. Straightforward appointment scheduling is another huge bonus! 
However, if desired, you can patch your tires at home using Walmart's tire plug kits. Feel free to write to me for help if you struggle during the process.
See more: